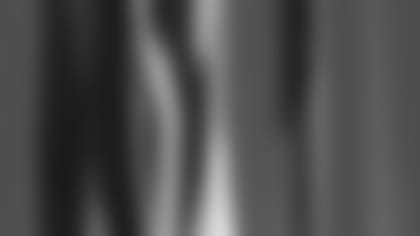 ]()
            Two years ago New England had consistent, durable defensive line that left no question as to who would be out on the field every Sunday. That year Willie McGinest, Brandon Mitchell, Chad Eaton and Henry Thomas all started every game, combining for 285 tackles and 18 sacks.  

These days the Patriots are yearning for such dependability and production from the defensive line. Gone are Eaton and Thomas. McGinest is lost for at least the early portion of training camp because of offseason back surgery, and Mitchell was re-signed relatively late in free agency after the team looked at other options. The only player to start every game on the line last year was Bobby Hamilton, who signed exactly one year ago today.
New England's roster is full of ends, but the middle of the line is a question mark. McGinest, Mitchell, Hamilton, Anthony Pleasant, Greg Spires, Reggie Grimes, David Nugent and Richard Seymour are all listed as ends, while Garrett Johnson, Riddick Parker, Chuck Osborne and rookie free agent Jace Sayler are the only tackles. Some of the above players will work both inside and out.
McGinest is clearly the most talented veteran on the line. He is the play-maker up front and is the only guy who attracts extra attention from the opposition. How quickly and effectively he responds to the back procedure will have a major impact on the entire defense.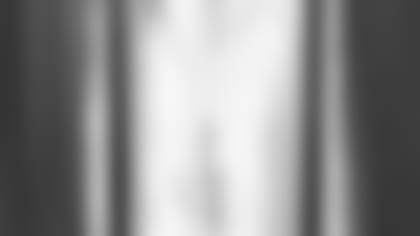 ]()
            Hamilton was a pleasant surprise last year. He posted 79 tackles to lead all defensive linemen in the league and may have been the most consistent player on defense. Hamilton usually made a noticeable play each game, but he is not a star-caliber player who causes offenses to change their schemes.  

Like he did with Hamilton last summer, Bill Belichick brought in another steady veteran this offseason in Pleasant. Pleasant played five seasons for Belichick in Cleveland and two years with the New York Jets, when Belichick was the defensive coordinator.
Since being drafted in 1990, Pleasant has been an NFL starter every season except 1997, his only year with Atlanta. He can get after the quarterback (48 sacks in 130 starts), and his best seasons came with Belichick in both Cleveland and New York.
In 1993, Pleasant had a career-high 11 sacks. Two years later, he posted eight sacks and forced six fumbles. In 1994 he posted his career high in tackles with 81 and added 4.5 sacks. With the Jets in 1998, he tied with linebacker Bryan Cox for the team lead with 6.5 sacks. He also played for Patriots defensive coordinator Romeo Crennel when the latter was the Jets defensive line coach.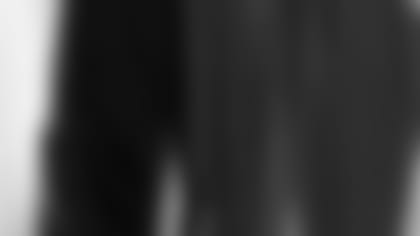 ]()
            Another move by New England was bringing Mitchell back, re-signing him April 16. Still recovering from a serious leg injury that ended his season with three games left, the 6-3, 285-pound Mitchell was unable to do much at mini-camp. A starter for the last two seasons, he has never shown consistency, and injuries have caused him to miss 14 games in four seasons. In 1999, Mitchell's only full season, he started every game and posted career-highs in tackles (61), sacks (3) and passes defensed (3).  

The third move in free agency was the addition of Seattle's Parker, who started every game for the first time in his career last season. The 6-3, 274-pound Parker joined the Patriots during mini-camp after four seasons with the Seahawks. Seattle let him go after signing former New England defensive tackle Chad Eaton and Minnesota's John Randle.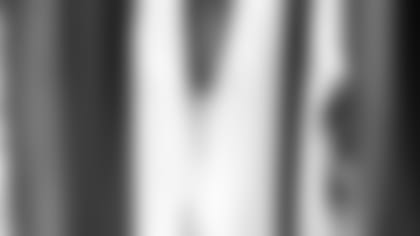 ]()
            Johnson is the only player on the roster who has lined up over center for the Patriots. In 2000, his first stint on the active roster, he played eight games, including two starts. Johnson had 11 tackles and a fumble recovery. Right now he tops the depth chart at the nose, but there is little else to choose from.  

Spires is an effective pass rusher and plays behind McGinest in the crash end spot. He saw more time on first and second down last season, but he struggled at times as a full-time player. His production in passing situations was decent, and he tied McGinest for the team lead in sacks.
Grimes and Nugent each saw limited action during their rookie seasons, playing in eight and six games respectively. Both played mostly special teams and will need to show progress in order to be a part of the line rotation this season. Osborne has 38 games of experience in the NFL, but he did not play in either of the two games he spent on the Patriots roster last season.
            ![]()

            One of the wild cards is the progress of Seymour, the team's top draft pick who was selected No. 6 overall. Seymour has been working both inside and on the end, and it appears he will play both spots at times during the season. New England's plans for Seymour can change at any time depending on team needs, making his versatility a plus in that regard. However, in the long run he may be better served being able to establish himself at one position.  

Just 21 years old, Seymour is very young, and fan expectations may reach a level he could have trouble reaching. He may not even be an immediate starter, but being such a high pick he faces added scrutiny and pressure to perform well early. There are several veterans who should relieve some of the pressure, but he is the cornerstone of the future for the Patriots line.
The last player in the mix is rookie free agent Jace Sayler. The 6-5, 295 pound defensive tackle is a sleeper prospect who played college ball at Michigan State. Sayler had 50 tackles, including nine for a loss, and one sack in his senior season.