There may not be an area on the team with more questions than the linebacking corps for New England. Can Ted Johnson stay healthy? Is Mike Vrabel capable of starting in the NFL? Will Andy Katzenmoyer return from a neck injury to reach the potential that made him a first-round pick two years ago? Do the Patriots have enough depth?
If the answer to the above questions is yes, New England should be all right in 2001. If not, there is reason for concern.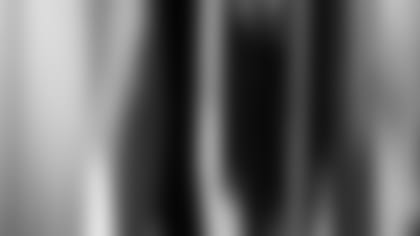 ]()
            Not too long ago, the linebackers were the strength of the defense. Keeping Johnson on the field has a major impact on success for the Patriots. In the two seasons he played every game, New England had a 21-11 regular-season record, a trip to the Super Bowl and a 7-6 second-round playoff loss to Pittsburgh. In the four seasons he missed time, the Patriots were 28-36 with just one postseason appearance, a 25-10 Wild Card loss to Jacksonville that Johnson missed.  

Even with his recent injury problems, Johnson is a productive player when he suits up. In just five games in 1999 he posted 59 tackles and two sacks. Last year Johnson was forced to come off the bench for the first time in his career in the season opener because of a hamstring injury, and the problem caused him to miss three games later in the season. Despite the nagging injury and missed time, he was seventh in tackles (73) and led the team with three fumble recoveries.
Before being beset by injuries, Johnson was annually knocking on the door to the Pro Bowl. If he returns to that form, many of the questions on defense will be answered.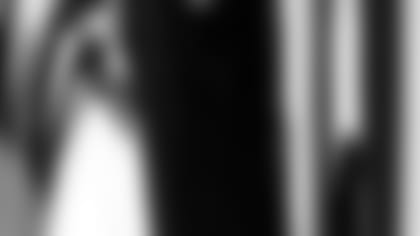 ]()
            Next to Johnson will be the dependable Tedy Bruschi, who has taken over the play-calling chores in the huddle. He is constantly on the field and around the ball, as his 105 tackles indicate. Bruschi, who has missed just two games in five seasons, is a solid player whose level of play should improve now that the team has added some special teams standouts like Larry Izzo. Last year Bruschi was on the field for almost all the defensive plays and special teams units, a brutally heavy load for any player.  

Vrabel, who was signed away from Pittsburgh in March, is looking to nail his first starting job at the pro level. The 6-4, 250-pound Vrabel played four seasons for the Steelers as a situational pass rusher. The Patriots feel he can fill the shoes of Chris Slade, whose play declined over the past few seasons, though Slade tied Bobby Hamilton for third on the team with 79 tackles in 2000. Vrabel, a defensive end in college, is expected to improve New England's pass rush off the edge from the outside linebacker spot.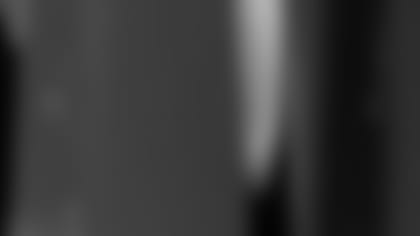 ]()
            The fourth linebacker with starting-caliber talent is Katzenmoyer, who has been pronounced healthy after a neck injury and surgery limited him to just eight games last year. Given the nature of his position and the amount of pain he felt in his neck a year ago, it may take Katzenmoyer time to feel completely confident about giving and receiving hits. If he can get over the mental and physical hurdles in his way, he should be a very productive player.  

In his limited time last season Katzenmoyer had four passes defensed and showed the ability to play well in pass coverage. He has the most athletic ability of any linebacker on the team, but he still has never looked completely comfortable on the field. If he can establish self-confidence and let his natural talent take over, he can be a big-time playmaker.
The talent level takes a considerable dip after those four players. Rob Holmberg is a decent backup who can play in the regular defense in a pinch, but any extended periods of play would like to be avoided. Holmberg has always been a solid special teams performer, where he posted eight tackles last year. Also big on special teams will be Izzo, who made the Pro Bowl for Miami in the role last season when he made 31 stops in the kicking game. At 5-10 and 228 pounds, Izzo is easily the smallest linebacker on the squad, and the bulk of his contributions will come on special teams.
Matt Chatham, Antico Dalton and Maugaula Tuitele are all young players with limited experience, mostly on special teams. Chatham played the most of the trio last season, getting into six games and making two special teams tackles. Dalton also had two special teams stops in three games, and Tuitele made one regular defensive stop in Detroit on Thanksgiving, his only game of the year.
The two rookies in the mix are seventh-round draft pick T.J. Turner from Michigan State and Yubrenal Isabelle from Virginia. Turner, listed at 6-3 and 255 pounds, is a house who will likely work inside. He was limited to just four games during his senior season due to a shoulder injury, but he has obvious talent. If he can adjust to the professional level, he could be a contributor.
Glenn hearing pushed to Wednesday
The pre-trial hearing for Patriots wide receiver Terry Glenn in Wrentham District Court was moved from Tuesday to Wednesday because the wife of Glenn's attorney, Joseph Cataldo, delivered a child Tuesday night. When the hearing is held, the representation for Glenn plans to file a motion to drop charges of assault and battery and intimidation of a witness stemming from an alleged incident at the player's home on May 16.