Many positions in the Patriots lineup are up for grabs heading into training camp. The competition will be fierce everywhere, but most spots have one or two players who appear to have the upper hand for winning the job. Tight end may not be one of those spots.
The competition at tight end will certainly be interesting because New England has six on its roster, and all have limitations and question marks. This is an area of concern because the Patriots offense was not able to utilize the middle of the field very well last season. However, at this point, there still isn't a tight end who will scare the opposition enough to take much pressure off the outside receivers.
The presence of a receiving threat at tight end would be a great help for quarterback Drew Bledsoe. When Ben Coates was in his prime from 1993-98, he averaged more than 71 catches and 806 yards per season. In Coates' final season, the tight ends caught just 40 passes for 434 yards, and last year's combination of Eric Bjornson, Rod Rutledge and Jermaine Wiggins wasn't much better, combining for just 51 catches for 458 yards.
In an effort to address the position, the Patriots signed free agent Johnny McWilliams and drafted Jabari Holloway and Arther Love. Wiggins, a late-season pickup, was able to make an impression with 16 catches for 203 yards and one touchdown in just four games last season, and all four could very well be on the final roster. That doesn't bode well for fourth-year man Rutledge, who has far and away the most experience with New England. Also in the mix is second-year Harvard product Chris Eitzmann.
]()
            The easy assumption is that Rutledge is out of a job. A former second-round draft pick, he has just 22 career catches in 48 games, and has never proven to be a steady receiving presence. He has good size (6-5, 270 pounds) and is an adequate blocker, but he lost playing time last season to Wiggins, an undrafted player with two career catches to his credit when he was claimed off waivers from the New York Jets. In just four games, Wiggins managed one more reception than Rutledge had all season.  

However, the one thing Rutledge brings to the table is durability. McWilliams (shoulder), Holloway (hamstring) and Love (groin) all missed good portions of the recent mini-camp because of injuries during non-contact drills.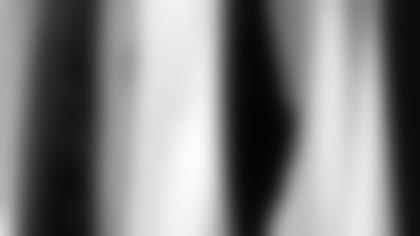 ]()
            While Wiggins did provide a spark at the end of last season, Head Coach Bill Belichick said at season's end that he didn't see Wiggins as a fulltime tight end, though he would never rule out the possibility if Wiggins continued to progress. There appears to be a role for Wiggins in the offense, but the Patriots still have to find out how much of his production came because teams didn't know him and didn't bother to cover him.  

McWilliams is the only other player besides Rutledge with starting experience in the NFL. He started 33 games in five seasons, and in 74 total games has 73 receptions. His biggest season was 1998 when he started 15 games for Arizona and had 26 grabs for 284 yards and four touchdowns. Like Rutledge he is a massive target (6-4, 267), but, like Rutledge, his production has not matched the potential that made him a high draft pick.
The future of the position appears to be saved for Holloway and Love, but it's unlikely either would start right away. Holloway, taken in the fourth round, is the better prepared of the two to contribute right away after four seasons as a starter at Notre Dame. He is a well-rounded player who managed 41 catches in 37 career starts in college, despite playing in a largely conservative running offense. However, he did help Notre Dame have a great success rate in the red zone, where the Irish converted 33-of-35 scoring opportunities last year.
Love is a project out of South Carolina State. In college he averaged an impressive 16.5 yards per catch, but he'll need some time to adjust to the high level of play. He has more athletic potential than Holloway, but playing at a small school against lesser competition has him further behind on the learning curve.
Both Holloway (6-2, 255) and Love (6-4, 250) are smaller tight ends with good athleticism. They are also helped in their efforts to earn roster spots because it's unlikely either would clear waivers if the Patriots wanted to stash them on the practice squad for a year. It would be a big help to the team if either could prove to be a quick learner of the pro game.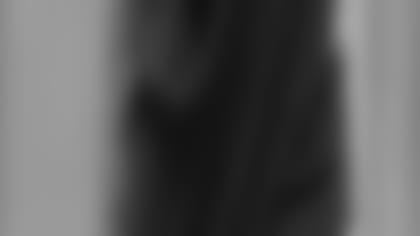 ]()
            The sixth guy is Eitzmann, who managed to play his way off the practice squad onto the active roster midway through last season. He actually started in Week 11 at Cleveland when New England opened in a double tight end set. That was the first game after Eric Bjornson had been released, and Eitzmann went on to play in five games before a rib injury put him on injured reserve.  

If he continues to progress at the rate he did last year, there is no reason Eitzmann can't earn a roster spot. He is a bright player, and he had enough talent coming out of high school to be heavily recruited by his hometown school, college powerhouse Nebraska. The work Eitzmann has put in this offseason could go a long way in his development as a player.