Most Sundays, Ryan Allen hits the field at Gillette Stadium, but on Saturday, Ryan got to see the game from another vantage point: the stands. Two football worlds collided for Ryan as his alma mater Louisiana Tech played UMass on the turf he now calls home in the NFL, and he wasn't going to miss a chance to see his former team in action.
Ryan played three seasons with the Bulldogs after transferring from Oregon State, and he won the Ray Guy award presented to the nation's top punter in 2011 and 2012.In the years since Ryan left Ruston for Foxborough, he hasn't had a chance to visit his former team, so being able to see coaches and former teammates was exciting.
"It's cool. Just seeing their jersey and seeing some of the graduate assistants that were once players and teammates of mine four years ago," Ryan said. "Time flies and I haven't been able to get back there since [joining the Patriots]. To see some of my old colleagues and some of the coaches I used to play for is special."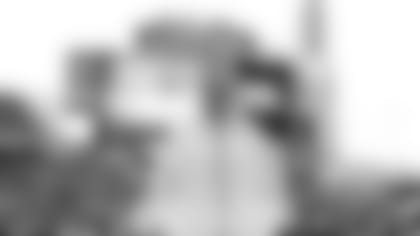 Ryan ended up catching a great game for his Bulldogs, who took down the Minutemen, 56-28. Of course, win or lose, the game was a chance for Ryan to catch up with the people who shaped his life and football career. Moving from Oregon to Louisiana was a big step for Ryan, and Louisiana Tech Assistant Coach Ed Jackson played a role in adjusting to life on a new team, in a new town and in a new region.
"Coach [Ed] Jackson is like a living legend over there in the football offices of Louisiana Tech. He played a big part in my life. [I was] transferring from the west coast out to a different region of the country and he was a very big part of helping me get comfortable down there and finding me a summer job and stuff like that. It's great to see his face again." 
Ryan spent some time on the sidelines before heading up to his seat in the stands. The next day, he hit the field again as the Patriots hosted the Bengals with a fresh reminder of where it all started. 
While the game on Oct. 15 was the last UMass game of the season at Gillette Stadium, UMass will host Wagner for its final home game in Amherst on Oct. 29.
Related Links