The Patriots stormed out of the gates and raced to a 3-0 start behind an explosive offense that has racked up 119 points already. About the only thing that could slow the team down at this point was the league-mandated bye, which New England is set to enjoy this weekend.
There are lots of reasons for the strong start. Tom Brady's brilliance, Rob Gronkowski's dominance, Julian Edelman's elusiveness and even a turnover-causing defense are just a few. Many of those factors certainly were expected coming into the season, but there have been some positive developments that were not.
Dion Lewis emerged as the team's every-down back and has been phenomenal. The young offensive line has played well despite its inexperience and kept Brady clean for the most part. The secondary has used moving parts but has kept things together well enough to keep the team unbeaten. Jabaal Sheard provided some timely pressure off the edge.
The list goes on and on. But we at PFW like to limit these things to just one, so this week's Samsonite Make Your Case question is: Which Patriot has been the team's biggest early-season surprise?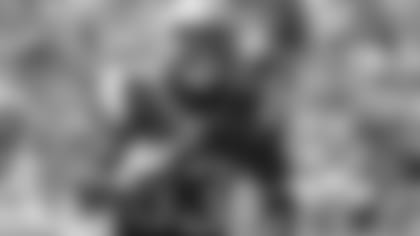 I was intrigued by Lewis when I watched him during the spring camps and into the summer. He clearly had some elusiveness to his game, but his limited size and experience left me skeptical. Then he excelled in the preseason games, and took that strong performance into the regular season. Now he's taken over as the lead man in the Patriots backfield.
Lewis has been terrific, getting more touches and doing more with them than anyone thought would be possible. He's been a solid pass catcher but he's also proven to be a workmanlike runner capable of moving the pile as well as making people miss.
It's only been three weeks but his performance has been eye-opening and as long as he holds onto the ball and stays healthy, the Patriots have found themselves their latest diamond in the rough in the backfield.
-AH PFW's Paul Perillo says ...
David Andrews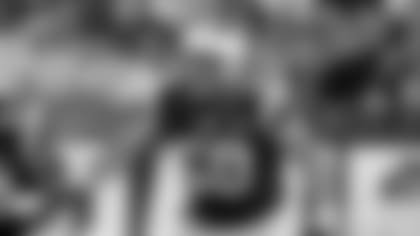 I'm not sure if this is because I expected more of Lewis than most but I am not shocked by what I've seen from the back thus far. Perhaps I'm a bit surprised he's gotten as many touches as he has, but I was convinced he could be Shane Vereen's replacement when I watched him during the spring.
I was not convinced that David Andrews, an undrafted rookie, could seamlessly replace Bryan Stork. But that's exactly what's happened. Andrews played every snap of the first three games and I can't recall a single play in which he completely missed a block or blew an assignment that left Tom Brady running for his life. That's incredible considering his lack of experience.
Andrews, along with fellow rookies Shaq Mason and Tre' Jackson have held things together in the middle. His performance came out of nowhere and his consistency has been remarkable. He's my biggest early-season surprise for sure.
-PP
Now it's your turn to cast a vote in this week's Samsonite Make Your Case poll question.
[wysifield-embeddedpoll|eid="365831"|type="embeddedpoll"|view_mode="full"]