Which new player are you most looking forward to seeing in a Patriots uniform? Vote in our weekly poll.
After a slow start out of the gates, the Patriots have really picked up steam in the free agent signing period, adding players on the market and via trades. It's been an exciting week here at Gillette Stadium, which got us at Patriots Football Weekly wondering about this week's obvious debate topic:
Which new player are you most looking forward to seeing in a Patriots uniform?
Read the arguments from the PFW writers, then cast your vote in our poll below!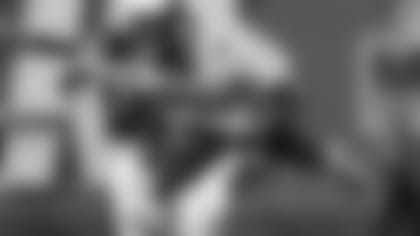 It's been a while since Rob Gronkowski had another athletic, pass-catching playmaker to work with as his tight end sidekick. But that's exactly what Bennett is. He's gifted, talented player who's never had a quarterback like Tom Brady or as strong a surrounding cast as he'll have in Foxborough. Bennett has a reputation as a bit of a different cat – or Black Unicorn, as he goes – but in the final year of his current contract he should be well motivated to fit into the Patriot Way. He also should find plenty of favorable coverages and opportunities working with Gronk, Julian Edelman the rest. Bennett is a proven playmaker who gives the Patriots another legit option and maybe the best tight end tandem in the game today. He should be fun to watch and be a boost an offense that was already one of the best in NFL.
~ AH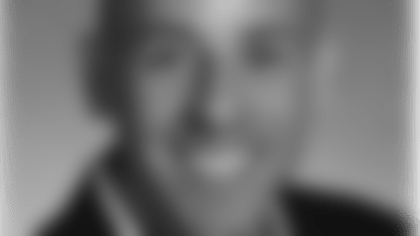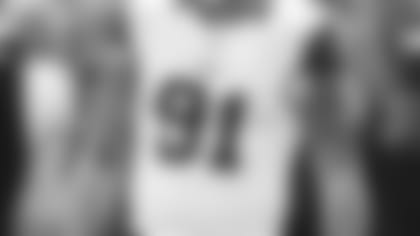 At the risk of breaking our arms patting ourselves on the back, we here at PFW were way ahead of the Chandler Jones trade. For months, we've been writing about and discussing on the airwaves the likelihood that New England could part with their 2012 top draft pick this offseason because of his expected future contract demands, his inconsistent performance on the field, and his higher-than-ever trade value at the moment. So, when the team swung a deal to send Jones to Arizona, none of us at PFW was the least bit surprised.
No sooner had that transaction been made than news broke that New England was signing Jones' potential replacement in Long, the former 2nd overall pick in the draft who was let go by the Rams this offseason. While Long, who'll turn 31 this month, is older than Jones and probably has more football behind him than ahead, but I think he has something to prove. He's never really had a chance to play for a perennial post-season participant, and he'll get that here. He's a versatile player, in a slightly different mold than Jones, so, I'm intrigued to watch how the coaching staff utilizes him. What's more, he seems to be a guy with a fun personality, which will make locker room interactions more enjoyable than they ever were with Jones. 
The Patriots could have done much worse than Long in terms of a replacement for Jones, and they in fact may have gotten the best available player to fill that void. I'm very excited to see Chris Long in a Patriots uniform.
~ES 
Your turn! Cast your vote in our Samsonite Make Your Case poll
[wysifield-embeddedpoll|eid="424791"|type="embeddedpoll"|view_mode="full"]