The offseason is not necessarily a time to evaluate talent. The spring is filled with young players trying learn new systems and life in the NFL. So, it's not the ideal time to assess what kind of talent a newcomer might be able to bring to the league.
But we've never been afraid to make snap judgements and offer opinions on what we've seen. The Patriots just finished up their mandatory three-day mini-camp in Foxborough and the workouts offered a brief glimpse at how the 2016 team might look.
Obviously the players weren't in pads so it would be even more difficult to evaluate linemen and other players who rely on physicality to succeed. Therefore the focus was mostly on the passing game, and even in shorts and helmets several players were able to stand out and make some plays.
This week we were particularly interested in checking out some under-the-radar types so that's where we'll focus for our weekly Samsonite Make Your Case question. Which under-the-radar player impressed you most at mini-camp?
[wysifield-embeddedaudio|eid="444121"|type="embeddedaudio"|view_mode="full"]
PFW's Erik Scalavino says ...
If it weren't for bad luck, Dobson would have no luck at all since he entered the NFL. Mostly because of injuries, New England's 2013 second-round draft choice has underachieved in Foxborough, and even when he's been healthy enough to take the field, his performances have been inconsistent.
This past week in mini-camp, however, Dobson was arguably the most consistent playmaker among the wide receivers. He made a number of impressive catches, sometimes with two defenders on him, and ran crisp routes. He looked as confident as I've ever seen him on the football field. Granted, this was in a no-pads setting and defenders weren't allowed to make contact, so, that may have been to Dobson's advantage. Nevertheless, Dobson's consistent productivity was apparent and noteworthy, given his past struggles.
We've seen him show flashes before, only to be disappointed, and it's too early to know whether or not this will happen again, but for a player entering his fourth season, Dobson knows this could be his last chance. Competition at wide receiver will be fierce this summer. Dobson took an important first step. Now, he needs to keep that momentum going when camp opens late next month.
--ES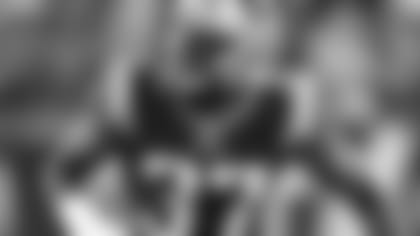 PFW's Paul Perillo says ...
The second-year safety was quite active during the three days and seemed to do a nice job taking advantage of his opportunities with some veterans sitting out. Richards took plenty of reps with Devin McCourty and Patrick Chung and got his hands on some passes during various drills.
While it's hard to read too much into work during mini-camp, it was a nice see what looked like the start of a Year 2 jump for the 2015 second-round pick, who spent most of his rookie season on special teams. Richards plays a physical style, which isn't conducive to success in this setting, yet he still stood out for his coverage.
There's a long way to go to see if he can become a regular contributor on defense this year, but Richards made some nice strides on the practice field during mini-camp.
--PP
Now it's your turn to cast a vote in this week's Samsonite Make Your Case poll question.
[wysifield-embeddedpoll|eid="444131"|type="embeddedpoll"|view_mode="full"]