Another draft has come and gone and as usual the Patriots were able to add some intriguing names to the roster. They took a quarterback in the third round, a hybrid linebacker/safety in the sixth and also added a versatile offensive lineman who has the ability to play off five positions.
The fact that Bill Belichick was able to select nine players without the virtue of a first-round pick is also worth mentioning. He maneuvered his way around the board a bit, added a pick for 2017 and still managed to pick up some quality talent, some of which could very well help the team this season.
While it generally takes about three years to accurately assess a draft class, it doesn't take nearly that long to decide how you feel about each player chosen. And that's what our goal will be this week with our Samsonite Make Your case question.
Obviously we don't yet know how these players will pan out, but we do have opinions. So, Which of the Patriots nine draft picks is your favorite?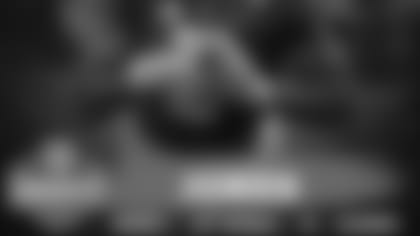 Cornerback was the team's biggest need and the Patriots took one with their first pick. We'll have to wait to see if they took the right one, but I love everything about the pick at this point.
Jones is a physical, scrappy corner who should be able to compete for playing time in sub packages at the very least right away. I also think he could challenge Logan Ryan for more significant action before season's end. And he adds a dynamic element as a punt returner as well, which could allow Bill Belichick to cut back on the work load for Julian Edelman and Danny Amendola.
Jones comes from a strong defensive system at Alabama playing for Nick Saban so he should be prepared for playing in New England. He filled a huge need and I believe he has the talent to succeed. Loved the pick.
--AH PFW's Paul Perillo says...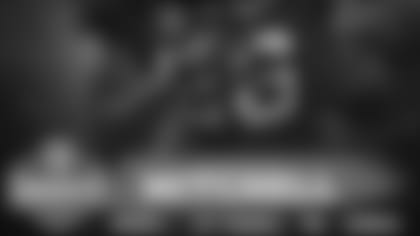 The Patriots have been spinning their wheels looking for a consistent threat outside the numbers. I believe Mitchell can be that guy for New England.
Mitchell has the versatility to play outside and in the slot, and he showed the ability to catch the ball over the middle with a toughness that is required to succeed in the Patriots offense. He has the athleticism to make an impact as a complementary piece of the puzzle right away, and like Cyrus Jones he has some return ability as well.
What I also love about this pick is the character that Mitchell brings to Foxborough. I can see him fitting right in and competing for playing time right from the start as a hard-worker who will do whatever it takes to make an impact. Injuries are a concern, but then again that's why he was available in the fourth round. Well worth the risk.
--PP
Now it's your turn to cast a vote in this week's Samsonite Make Your Case poll question.
[wysifield-embeddedpoll|eid="435856"|type="embeddedpoll"|view_mode="full"]