In recent years the Patriots have had an offense that has been as good as any in the NFL. The problem has been the defense hasn't been anywhere near as effective.
That has changed thus far in 2014. The offense has remained as productive as ever, currently ranking third in the league in points scored while Tom Brady and Rob Gronkowski have feasted on overwhelmed opponents.
But the defense is also doing its share of work, showing much more ability to keep opposing passing games in check. The biggest reason for the improvement has been the acquisitions of cornerbacks Darrelle Revis and Brandon Browner. Both have been solid in coverage most of the season, and their presence has added tremendous depth to the secondary. The results have been solid as well as Peyton Manning, Andrew Luck and others have been held largely in check.
The improvements on defense have been noticeable but the coverage in the secondary is what has stood out. Even against Green Bay last week, Aaron Rodgers had several plays when he surveyed the field for several seconds without being able to find an open receiver. This led PFW to wonder if perhaps the improvements in the secondary could lead to some more aggressive play calling by the coaches. Could blitzing become more of an element of the weekly defensive game plan? Our question this week wonders if that would be a wise plan of attack.
Should the Patriots blitz more on defense?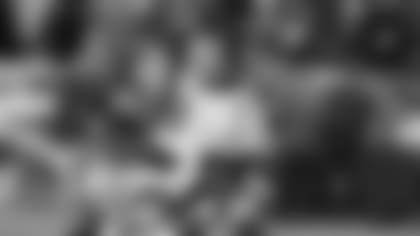 The Patriots pass rush has been pretty non-existent this season. Some of that has to do with the hip injury that has sidelined top pass rusher Chandler Jones for five-plus weeks. Some of it has been other players not performing as well as might be expected. Though the Patriots have used some blitzing and some stunts along the defensive line at times this season, I think the team could do even more of that.
New England's addition of elite cover man Darrelle Revis and solid No. 2 corner Brandon Browner to a secondary that also includes a very good free safety in Devin McCourty should give Bill Belichick and Matt Patricia more confidence in blitzing. We all saw firsthand in the past how much Rex Ryan would blitz and create havoc for an opposing offense thanks to the insurance that Revis brought in the back end. I'd like to see the Patriots do more of that.
Just last Sunday witnessed the Patriots use a "controlled" pass rush and watched Aaron Rodgers take his time in torching the secondary for big plays. Maybe a little more pressure via the blitz would have made Rodgers more uncomfortable and allowed him to be less dominant. This week's matchup with a far less mobile passer in Philip Rivers and a banged up/suspect Chargers offensive line would be a good chance to dial up some blitzes and make that approach more of a part of the defense's repertoire.
Sometimes sitting back and flooding zones is the best approach. Other times taking advantage of your strength in coverage to make some blitzing plays up front is a viable tactic. It's time for Belichick and Patricia to dial up some blitzes and help the defense make some plays.
--AH PFW's Paul Perillo says ...
No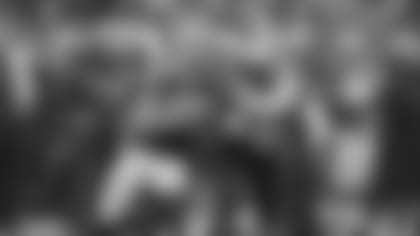 One of the biggest areas of improvement for the Patriots defense this season has been limiting big plays. Blitzing more opens up the possibility for more big plays from the opponents.
The Patriots coverage in the secondary has been excellent this season, but one of the reasons for that has been the ability to flood zones with multiple defenders. The linebackers have been an active part of that depth, and using them or extra defensive backs as blitzers takes away some of that coverage.
I'm all for trying to apply some timely pressure and sending extra rushers on plays like the final third-and-four against Green Bay would have been one of them, but as a rule I feel the defense has performed well without the risk of having blitzes expose it to unnecessary damage.
*--PP
*Now it's your turn to cast your vote in this week's Samsonite Make Your Case poll question.
http://polldaddy.com/poll/8502690/