It's the NFL soap opera that simply won't end, and after Thursday's latest appeal hearing it doesn't appear to be coming to a close anytime soon. The Deflategate nonsense remains in full flight after the NFL had its appeal of Tom Brady's suspension heard in front of the U.S. Court of Appeals for the Second Circuit in New York.
Things seemed to go a little bit more in the league's favor this time around, and some fear that may mean Brady's four-game suspension may wind up being put back on the table. Without getting into all the legalese of what went on yesterday, we're simply concerning ourselves with the potential ramifications should the three-judge panel rule against Brady.
With that in mind this week's Samsonite Make Your Case question of the week is: Are you concerned that Brady will have to serve a suspension in 2016? PFW's Paul Perillo says ...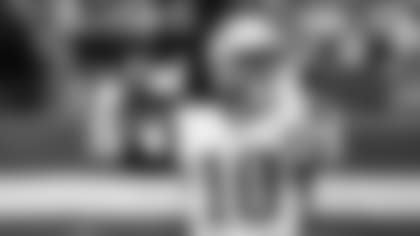 I don't know how all of these legal pieces fit together and I've long since stopped trying to predict what will happen. I think it's absurd that Brady is in this position in the first place due to some underinflated footballs, but the fact is there's a chance he'll have to sit out some games - and this worries me greatly.
I don't know how equipped Jimmy Garoppolo is to fill in for Brady, and who knows how well the team would fare if the backup was forced to start? We all saw last season how much difference one game can make, and if Garoppolo loses just once in a spot where Brady likely wouldn't have, that's significant.
Also, there's no telling how effective Brady will be after sitting out a month, especially when considering the fact that he could be dealing with some changes on offense. At minimum the Patriots could be playing with a new running back, second tight end, wide receiver and perhaps some changes on the offensive line. It certainly would be better to have him working with those new players as much as possible during camp, but the need to prepare Garoppolo might make that difficult.
Hopefully this won't come to fruition, but as of now I'm concerned that Brady will be suspended.
--PP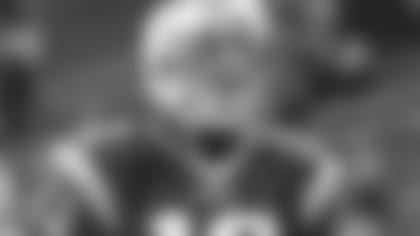 I'm not going to pretend to understand all of the specific legal actions that took place in the courtroom, and I'm also not going to try to predict what will happen as a result. However, I'm not concerned about Brady being suspended because I don't believe it will be the end of the world even if he does.
If Brady is forced to sit out the first four games, the Patriots would then get the opportunity to play Jimmy Garoppolo and see what kind of development the young quarterback has made during his time in New England. If he fills in and plays well, that would obviously increase his trade value and open the door for the Patriots to move him further down the road, and he would then command a significant return that could help New England in the future.
Then Brady would return with all of the motivation necessary to continue his magnificent career, and the Patriots would remain right where everyone expects them to be come January – smack dab in the middle of Super Bowl contention.
Brady might have to sit, but the Patriots will be standing when it's over.
--AH
Now it's your turn to cast a vote in this week's Samsonite Make Your Case poll question.
[wysifield-embeddedpoll|eid="423156"|type="embeddedpoll"|view_mode="full"]