The Patriots have enjoyed plenty of offensive success under Tom Brady but no season matched the 2007 version. That team set numerous records, not the least of which were points scored (589), touchdown passes (50) and touchdown receptions (23).
It should come as no surprise, then, that many NFL followers try to compare whatever current high-powered attack that may be enjoying success to that special Patriots version. With Brady firing short to Wes Welker, long to Randy Moss and everywhere in between, it's hard to imagine many other outfits being able to match that one for sheer production.
It's certainly quite early in the season but perhaps the current Patriots offense is worthy of such comparisons. Brady is still firing short, not as much deep, but he's been every bit as productive. Now instead of Moss and Welker it's Rob Gronkowski and Julian Edelman doing the bulk of the work.
Gronkowski has four touchdowns in the two games while Edelman leads the league with 22 receptions. Obviously there's a long way to go to see if this dup can continue producing the way Welker and Moss did, but it's worth discussing.
So this week's Samsonite Make Your Case question of the week is: Is the combination of Gronkowski and Edelman better than the 2007 version of Welker and Moss?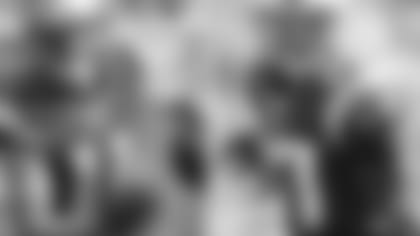 My reasoning for this is simple: there is no team that can take Gronkowski out of the game. Moss was other-worldly in 2007 but when teams were determined to take him out of the game they could. I've yet to see anyone, regardless of how much attention they pay to him, do that to Gronk.
Health will be the No. 1 factor to determine if these guys can keep up the pace, but Gronkowski and Edelman have a different element to their games than their predecessors. Gronkowski's sheer size makes him a nightmare for defensive backs, and he carves out space for Edelman to use his dynamic running ability underneath. Both are capable of dominating the game despite their vast differences in styles.
Brady is so comfortable throwing to both of them and that is apparent each week. Even though the production was off the charts back in 2007, Brady didn't open that season with this level of comfort. Welker and Edelman are largely a wash given their similarities, but to me there's no replicating what Gronk does – and until someone proves they can take it away I'll take any combination that includes him.
-AH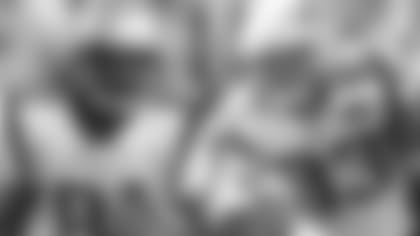 Let's start by saying that I'll take either one of these duos and be quite content each week. That said, it's hard to ignore what Moss and Welker did together in 2007.
Moss was a threat to score literally on every play. He set the record with 23 touchdowns, which everyone remembers, but he also caught 98 passes for almost 1,500 yards. Welker grabbed 112 balls for another 1,200 yards and eight more touchdowns. That's insane production from two people – and in the 2007 season no team found the answer to take any of that away.
To me this comes down to Moss and Gronkowski because I feel Edelman and Welker are pretty much filling the same role. As great as Gronk is – probably the best ever at what he does – there's no quantifying the fear Moss instilled in opposing secondaries with his immense deep speed. That opened up everything else, and it would be years before opponents figured out how to deal with that.
Again, I'll take either group but if I can only have one it's Moss-Welker.
-PP
Now it's your turn to cast a vote in this week's Samsonite Make Your Case poll question.
[wysifield-embeddedpoll|eid="363576"|type="embeddedpoll"|view_mode="full"]