The Patriots not only snapped their two-game losing streak last week in Houston but they also vaulted back into the top spot in the AFC thanks to losses by both Cincinnati and Denver. But there are still three weeks to go and nothing has been clinched at this point - not even a first-round bye.
Meanwhile, the team continues to battle through injuries and has plenty of key players either fighting through like Rob Gronkowski, Scott Chandler and Danny Amendola or guys like Julian Edelman and Dont'a Hightower who haven't yet been able to get back on the field.
Considering there are three games remaining and each win is vital to playoff seeding, balancing the roster at this stage has to be a difficult chore for Bill Belichick. He can continue to operate as normal and try to secure the best position possible or he can weigh the pros and cons of trying to get the roster as healthy as possible heading into the postseason.
Either way it's no easy call - which is why we chose it for our weekly debate. This week's Samsonite Make Your Case question is: Should managing the team's health be a consideration for the Patriots down the stretch? PFW's Paul Perillo says ...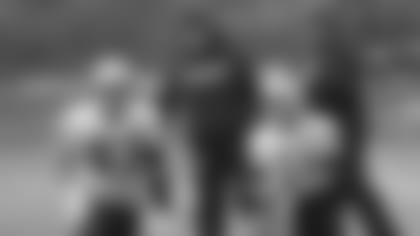 It's much more important for the Patriots to be as healthy as possible heading into the playoffs then for the team to lock down the top overall seed in the AFC. Obviously those two things aren't mutually exclusive either, but if resting a key player like Julian Edelman or Dont'a Hightower or even Rob Gronkowski leads to a loss, I'm OK with that if it increases those players' chances of being healthy when it counts.
Too often the Patriots postseason dreams have been dashed because of injuries to key players. Many of those came when they had one of the first-round byes as well, and that didn't little to help them because they were physically unable to perform to the best of their ability.
Why not rest some key players, make sure they're good to go in January and put your best foot forward? It worked last year when many starters either sat out or were limited to spot duty in the finale, and that didn't prevent the Patriots from winning it all. Rest won't hurt this year either, but injuries just might.
--PP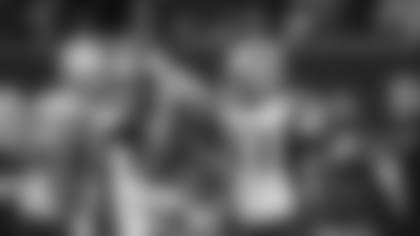 I like to go old school in situations like this and say football players play football. If they get hurt then that's part of the game. There are no guarantees against injury and there are no guarantees that the Patriots will be better off if they rest and lose a spot in the standings either.
One loss could suddenly make things look much different, and it's more important to rest during the bye week after things are sewn up rather than sitting games that could potentially come back to haunt them. If Rob Gronkowski is healthy enough to play, then he should play. Same goes for every other injured player.
I'm not advocating rushing anyone back into the lineup, but Bill Belichick knows you don't wrap healthy football players in bubble wrap; you get them ready to play and that's exactly what the Patriots should do down the stretch.
--AH
Now it's your turn to cast a vote in this week's Samsonite Make Your Case poll question.
[wysifield-embeddedpoll|eid="397266"|type="embeddedpoll"|view_mode="full"]