The Patriots made the NFL's biggest move this offseason when the signed cornerback Darrelle Revis. The free agent cornerback is one of the best players in the league and his ability to change games with his tight coverage has allowed him to make five trips to the Pro Bowl during his seven years in the league.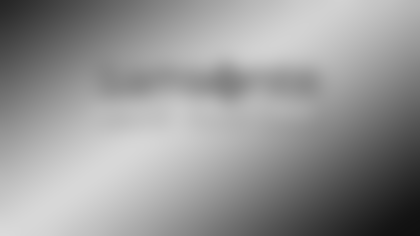 Fans are no doubt familiar with his work due to his strong play for the rival Jets during the first six of those seasons. Even Tom Brady has commented about the difficult nature of throwing the ball in Revis' direction in the past.
So, it's clear the Patriots acquired a special talent in Revis, but our Samsonite Make Your Case question this week asks: Is Darrelle Revis the greatest acquisition the Patriots have ever made? PFW's Paul Perillo says ...
Yes
The Patriots have acquired some terrific players over the years but never has the team brought in a talented player in the thick of his prime like Revis. No defensive player impacted the game more regularly than Revis did prior to his knee injury in 2012, and even after the surgery he went to the Pro Bowl once again.
Revis affects everyone on the field, making those around him on defense better and opposing quarterbacks and receivers worse. Some quarterbacks, even Tom Brady at times, refused to throw the ball in his direction while even the best wideouts were sent back to the huddle muttering to themselves following an afternoon going against him.
Players like Randy Moss and Rodney Harrison had great runs once they got to the Patriots, but neither was on par with Revis in terms of talent, age, impact and overall greatness. He's entering just his eighth NFL season and he's already a lock for the Hall of Fame – the Patriots have never added a piece as great as Revis.
-PP With all due respect to Revis and his immense talents, he doesn't have the star power or impactful freakish athletic talent that Randy Moss – a fellow future Hall of Famer -- brought with him to the Patriots in 2007.
Moss is one of the greatest athletes to ever play any game, never mind his ability to transform an offense as a wide receiver. He turned the 2007 Patriots into the greatest offense we've ever seen – at least until last year's Broncos – and made plays like we've never seen. Moss brought a swagger, personality and electricity to the Patriots offense from the moment he was traded to New England and promised in his introductory conference call that we'd see him do things unlike anything we'd seen prior. He promised and he delivered.
Revis doesn't bring that kind of pizzazz and has a long way to go to transform the Patriots defense the way that Moss did to the offense.
-AH
Now it's your turn to cast a vote in this week's Samsonite Make Your Case poll question.
http://polldaddy.com/poll/8088900/