The opening of free agency has been hectic across the league, and even though New England has been quiet in terms of signings the team has been quite active. The Patriots have met with about a dozen free agents and various reports indicate the team planned to extend an offer sheet to restricted free agent wide receiver Chris Hogan.
In addition to the Bills wideout, the Patriots have reportedly been interested in other receivers (Rishard Matthews, Mohamed Sanu, Rod Streater), running backs (James Starks, Benny Cunningham), a tight end (Clay Harbor) and some defensive players (Frank Kearse, Sherrick McManis).
With plenty of options to choose from we decided to try to predict which direction would make sense for the Patriots to choose. This week's Samsonite Make Your Case question of the week is: Assuming the team indeed offers Hogan a deal, which of these positions should the Patriots be interested in acquiring next?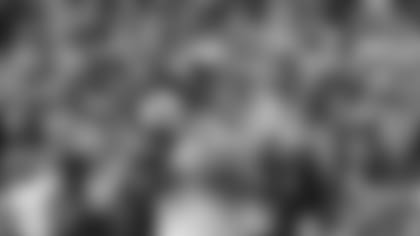 The Patriots need to find some options at running back because relying on veterans LeGarrette Blount and Steven Jackson just wasn't good enough last year. Injuries certainly took their toll but the running game needs to improve and I feel the Patriots need to address the position both in free agency and in the draft.
I've always liked Green Bay's James Starks and believe he could be the type of versatile back who would fit in well in New England. He can run it between the tackles and catch the ball out of the backfield. He's not going to be the kind of player who can handle a heavy workload in terms of carries but as a complement with, say a rookie like Arkansas' Alex Collins I believe Starks can be productive.
The Patriots are a passing team and always will be with Tom Brady. But as The Franchise ages it might be the time to come full circle and allow him to rely more on his running game like he did in the early years before he became the GOAT. Go find a running back and add some balance to the offense.
--AH PFW's Paul Perillo says ...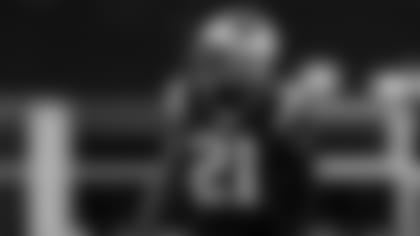 Last season was the equivalent of watching one of those daredevil tight-rope walkers try to navigate his way between New York City skyscrapers without a net. Malcolm Butler and Logan Ryan went wire-to-wire at cornerback and as many of their teammates went down they remained healthy enough to remain in the lineup. It's a good thing because the Patriots had next to no depth behind them.
New England needs to add at least one corner to the mix and probably more. Most teams use three together of virtually every play, so even with Justin Coleman emerging as a nice find the Patriots need to add some depth. Losing Butler last year would have been disastrous, not only because he had a strong season but because the Patriots had no other options.
I've been a bit surprised the Patriots weren't linked to many of the corners in the early days of free agency and I hope that changes soon. I like the idea of adding to the offense but the secondary needs to be addressed as well – and there are still some quality corners who could add some depth to the mix available.
--PP
Now it's your turn to cast a vote in this week's Samsonite Make Your Case poll question.
[wysifield-embeddedpoll|eid="424236"|type="embeddedpoll"|view_mode="full"]