What a week it's been in Foxborough, but finally... we can talk about the Super Bowl!
With the biggest game of the year a little more than a week away, the writers of Patriots Football Weekly are taking a closer look at the on-field matchups between New England and Seattle.
But of course, they differ on which one is the greatest challenge for the Patriots.
Read their arguments, then cast your vote in our weekly poll.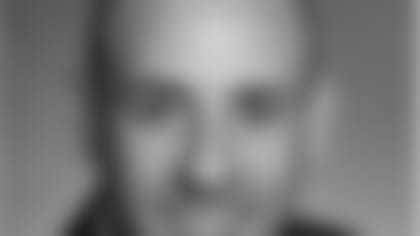 Even with a bum elbow, Sherman is one of the best cornerbacks in the NFL, perhaps second only to New England's Darrelle Revis. His well-publicized bravado is matched and backed up only by his rare ability. Not only can he cover nearly as tightly as Revis, he also has the Brandon Browner-like size to be physical with almost any receiver who crosses his path. Seattle's coaches typically like to keep thiings simple on defense, letting their players line up where they normally do and just defend the opposing offense, no matter how it's constructed. That means Sherman is normally kept on the left side of the defense. Sounds simple, but it's effective. However, this being the Super Bowl, I wouldn't be stunned if the Seahawks game-planned a bit a moved their best corner around. Sherman loves to talk a good game, but he can also play one, too. Which is why he's the player the Patriots need to be wary of most in the Super Bowl.
~ ES The Patriots run defense has had its ups and downs in 2014. The most recent down was in the Ravens playoff game when Justin Forsett helped the Baltimore offense get things rolling early on. Seattle's Lynch is a more complete runner than Forsett, and one of the better postseason backs in recent memory. He's violently physical, but also has the speed and athleticism to make plays in space. Seattle's winning formula is to run the ball, play defense and have Russell Wilson fit into that mix with plays when needed. If the Seahawks are successful in that approach it spreads a defense thin and makes beating Seattle, even on a neutral field, a questionable endeavor. But if Vince Wilfork, Dont'a Hightower and the rest can keep Lynch in check that is the first step in taking Seattle out of its comfort zone on offense. It puts a lot of pressure on Wilson and a suspect receiving corps. Lynch doesn't talk much and lets his play do his talking. The Patriots need to shut down and shut up the dangerous, Skittles-loving running back.
~ AH
Now it's your turn to cast a vote in this week's Samsonite Make Your Case poll question.
http://polldaddy.com/poll/8604601/