The Patriots hope to have a relatively healthy roster at their disposal when the playoffs begin next week, and assuming that's the case New England should have every opportunity to defend its title. In order for that to happen, the team will likely need significant contributions from at least one or two players that fans aren't necessarily expecting them from.
Last season, of course, Malcolm Butler became the mother of all breakout stars with his brilliant interception to win the Super Bowl. While it's unrealistic to expect another effort of that magnitude from such an unlikely source, the Patriots do have some candidates to fill the role of breakout performer this time around as well.
The injuries have given opportunities to many players throughout the season and it would not be shocking to see someone like James White or Akiem Hicks turn in a strong postseason and help the Patriots win a game. With that in mind, this week's Samsonite Make Your Case question is: Who will be the breakout performer for the Patriots this postseason?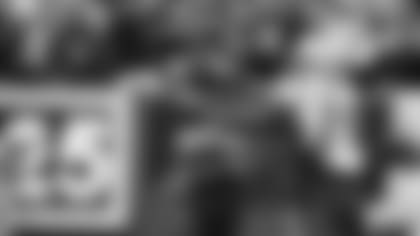 LaFell has suffered through a disappointing season but I still remember all the big plays he made for the team last year. He racked up more than 70 catches for almost 1,000 yards and seven touchdowns and he was clutch in the playoffs with 13 catches for 119 yards and two more scores. So, I have faith that LaFell can recapture what he provided just one season ago. He's been slowed coming off a foot injury in the offseason and his production hasn't been where anyone would have expected coming into the season, but he's healthy now and having Rob Gronkowski and Julian Edelman on the field with him will make him that perfect complementary piece to the offense once again. I can definitely envision LaFell grabbing another touchdown or two this postseason and making big catches that help win big games.
--AH PFW's Paul Perillo says ...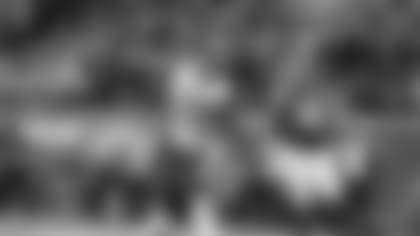 Anyone who's listened to me since Dion Lewis went out with a knee injury knows that I feel James White has been horribly underutilized. Every time White gets a chance to get the ball in his hands he makes a play, and that's going to happen more frequently in the playoffs. White has excellent hands and good quickness to make tacklers miss in the open field. He's also shown a willingness to block, which should have allowed him to earn the trust of Tom Brady and the rest of the offense. With Rob Gronkowski and Julian Edelman on the field, White will get more space to operate and he will take full advantage. When the playoffs are over and fans are looking back on some of Patriots top performers, White will be in the mix. I've been impressed with him throughout the season, and after the playoffs everyone else will be too.
--PP
Now it's your turn to cast a vote in this week's Samsonite Make Your Case poll question.
[wysifield-embeddedpoll|eid="408056"|type="embeddedpoll"|view_mode="full"]