The Patriots headed to New Orleans looking to get the bad taste of an uncharacteristic opening night performance out of their mouths and did so in decisive fashion. Entering the game there were two keys performers in particular who were eager to bounce back after lackluster efforts against the Chiefs.
It didn't take long for both to make their presence felt.
Tom Brady may have completed just 44 percent of his passes against Kansas City but that wasn't the case in Week 2, and Rob Gronkowski was a big reason why. The two hooked up early and often in the Mercedes-Benz Superdome, lighting up the porous Saints secondary to the tune of six completions for 116 yards and a touchdown.
The Patriots offense was scintillating in the first quarter, but the Saints had demonstrated the ability to move the ball also. That left New England holding just a 6-3 lead with less than six minutes to go in the opening frame, and suddenly Brady faced a third down near midfield.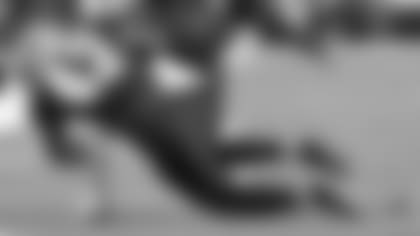 It was at this moment when the game changed in the Patriots favor for good. On third-and-six from the Patriots 47, Brady dropped back and faced some immediate pressure off both edges. He calmly stepped up between them but still had Saints pass rushers around him. Feeling the heat, Brady leaned back a bit before lofting a ball down the right sideline to Gronkowski, who was being covered by Alex Anzalone on the play.
The rookie linebacker was in decent position but made the mistake of looking back for the ball. Brady and Gronkowski adjusted, the tight end turned up the field and easily caught the pass as Anzalone stumbled trying to recover.
Gronkowski caught the ball at the Saints 35 well in the clear, and broke Marcus Williams' tackle attempt before scooting into the end zone for the touchdown. The Saints never really threatened for the rest of the afternoon.