HOUSTON –He was all of 32 years old, back in 2009, when he assumed control of the Denver Broncos. Josh McDaniels had never been a head coach before, and, like a comet blazing across the sky, his appearance in the Rocky Mountains would be brief. A year-and-a-half later, he was out of work (though not for long).
By McDaniels' standards, Kyle Shanahan is relatively old. Atlanta's 37-year-old offensive coordinator is believed to be on the verge of being offered his first head coaching opportunity, with San Francisco – a job for which McDaniels recently took his name out of consideration.
"If I'm given the opportunity and things work out, I would like to be a head coach for a long time," Shanahan remarked this week in Houston. "I used to feel young. I don't feel young anymore. This is my ninth year as a coordinator. When I started I was 28. Usually then I was younger than at least half of the guys. Now I'm 37, so I'm older than most of the guys. I think there's a big advantage to being young. You can relate to the players a little bit more. Now at 37, I definitely don't listen to all of the same music that they do, so I feel that I've aged a little bit."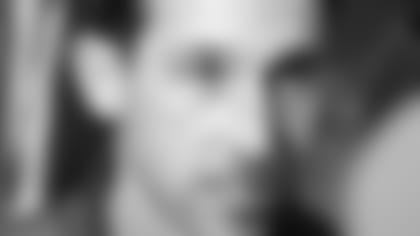 In reality, Shanahan is not old, by almost any measurement. He's still three years younger, in fact, than McDaniels, his Patriots counterpart who himself is still relatively young to be an NFL head coach at age 40. Yet, coaching is a genetic link for both men, whose teams face one another in Super Bowl LI this Sunday.
Shanahan's father, Mike, was an NFL head coach for 20 combined years, and an assistant at various pro teams for many more. The younger Shanahan interviewed this offseason with both the 49ers, where his father served as OC from 1992-94, and Denver Broncos. Mike won a pair of Super Bowls there in the latter part of that decade.
McDaniels, too, appeared to be a popular candidate this postseason, more so than Shanahan, actually, before he withdrew from consideration to focus on New England's latest championship pursuit. The precocious Shanahan, though, seems destined for a promotion once the Super Bowl concludes.
No offer has yet been made officially to Shanahan, as teams are prohibited from doing so with candidates whose current clubs are still active in the playoffs. But they are allowed to interview assistant coaches on playoff teams when those teams have bye weeks or have exited the postseason.
As San Fran remains the only NFL team without a head coach, it's been widely reported that Shanahan became their man when McDaniels backed out last month. In the meantime, he's been juggling his present – responsibilities with the Falcons – and future at the most important period of the NFL calendar.
"I've gotten used to it over the last month," he maintained. "It has been easier for me in terms that we had a bye week. We had it going into the Seattle [Divisional Playoff] game and we had it after the Green Bay [NFC Championship] game, which, getting that extra week and getting that couple of set days to deal with it, has allowed me to not think about it at all. The two days that we've gotten off have allowed those opportunities to lock in those two days to days to deal with it. 
"I can tell you that everything is great and I'm excited about everything, but when it comes to the Super Bowl – just growing up we went to six Super Bowls as a son of a coach; I remember going to all of those games – those are memories that I've had for my whole life. The one thing that I know is that I'll have no regrets about this Super Bowl. I'm 100 percent committed to thinking about this and I know from living my life and watching how it's done from my dad that this game is something you remember forever and I would never do anything to jeopardize that."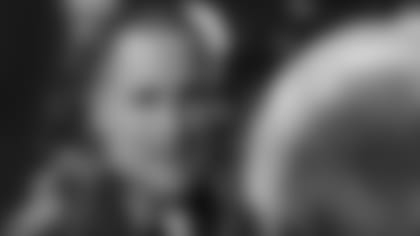 McDaniels has been down a similar path before, and as the son of an acclaimed Ohio high school football coach, he can appreciate what Shanahan is experiencing. He also has the knowledge, hard-won, of how difficult being in charge of a pro squad can be. He's also old enough to have learned that he's never too old to learn something new – even from a younger colleague like Shanahan.
"I definitely watch the other guys in the league that are doing my job… Yes, [the Falcons] are one of the teams. They do a lot of great things," McDaniels admitted this week.
"It's good to try and learn from them, pick things up, steal things from them if they're doing something that is a unique concept. Just certain things in their game plan if they were playing the same opponent that we are playing. We always do that. I think that's one of the ways you learn during the season."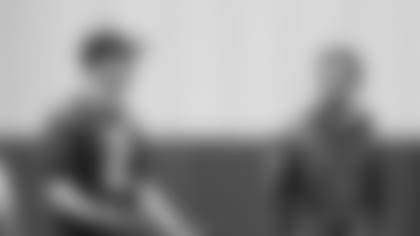 "Kyle has done a great job as offensive coordinator for us this year," his quarterback, Matt Ryan, crowed. "He has got a really good feel for who our guys are. He has got a really good feel for the defenses we're going against and how our matchups fit against those defenses, and I think he has nailed that all year."
He's done such a good job that other teams, like San Francisco, have taken notice and appear ready to anoint him their new leader.
"You have to go to a place that is committed to winning," Shanahan added, speaking in generalities. "It's not just the short term, but it's the consistency over the long haul. You always want to look for a place that's going to do everything it takes to win. What are their intentions? Is it to win a Super Bowl? Is it to market what it is? You have to look at all of that. Personnel plays a factor, but that changes year-in and year-out. You always want to look at the commitment to winning."
Quinn 'beats' his team up
Super Bowl LI Week has been a study in contrasts as well as similarities, not only of the offensive coordinators, but also their respective head coaches.
Atlanta's Dan Quinn has displayed an engaging personality throughout his week of media interviews. He was particularly delighted, it seemed, to discuss his idea to bring "disc jockeys" – in-house Falcons staff members – to Atlanta's practice sessions the past two years since he took over.
"We wanted the beats to be fast, so we could feel that energy," Quinn explained earlier this week. "There are over 100 beats a minute to get rolling. The second part of that is we knew where we were going to play, to get our [Georgia Dome] crowd into it, we wanted noise to be available for the defense and then also offensively where that verbal and nonverbal communication could take place within the offense and the defense.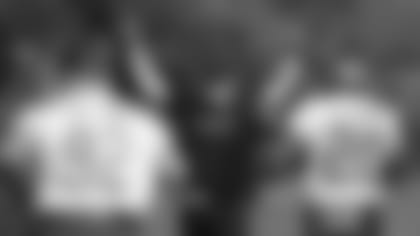 "We did make it a competition in terms of some of the music that was played, so we've had different DJs that have come through. It's been a big job to fill to be a DJ and the playlist because you definitely get some critics out there amongst the 63 guys on the field and the coaches, so we've had a lot of fun with it."
"I've never been around a coach like him that likes to have fun every day, listening to loud music," Falcons right tackle Ryan Schraeder raved, "and that's everywhere you go. I never thought I would be listening to loud music at 8 am in the morning, but it's motivating. I would say hip hop is his favorite kind. It gets the juices going. Guys are excited to be there. Even in college, I never saw guys this excited."
"He's all about energy and competition," Falcons rookie safety Keanu Neal remarked. "He's a coach that you can go up and talk to without being nervous. He's just laid-back, chill, and likes to have fun."
"I don't even feel like DQ is my head coach sometimes. He's that cool," observed Atlanta rookie linebacker Deion Jones. "He's that down to earth; he knows how to communicate with us. He knows how to get his point across to us without having his hard hat on. He knows how to relate to us so it's really good to have a coach like that."
"Coach Quinn knows how to interact with people, and how to get the best out of you," echoed Schraeder, and that last point is where Quinn might share a trait with Bill Belichick.
"[Bill] does a tremendous job of allowing people to have responsibility. He's the best listener I've ever known," McDaniels asserted. "He takes a lot of input and he makes smart decisions, but he also allows you to do your job. He's the best resource we could ever ask for, for us to do our jobs better. He doesn't micromanage you, he gives you responsibility and he expects you to do it well. There's a high standard and all of us try to meet that.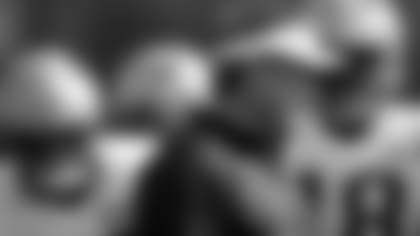 "Bill understands that we wear other hats, you know? I'm a father and I'm a husband. I'm a brother and I'm a son. There's a lot of things that all of us do that don't really have anything to do with coaching. He respects all that. He doesn't tell us what to do; we know what our expectations are and what our standard is in the building when we're working. At the same time, we also have time away and that's our responsibility to use that appropriately."
One of the players in this Super Bowl with experience under both men is defensive tackle Joe Vellano. He spent the first three-plus years of his career with the Patriots before joining Atlanta in 2016.
"Coach Quinn and Coach Belichick are unbelievable consistent guys," he stated. "They get the best out of their players. They're both very smart football minds, great motivators as well."
And they're set to match wits this Sunday evening in Houston in what promises to be an entertaining contest for football's biggest prize.