Baltimore Ravens (2015 Record: 5-11)
2016 Matchup:
Patriots vs. Baltimore Ravens | Dec. 12, 2016 8:30 P.M.
CURRENT TEAM STATUS:
UPDATED 12/6/2016 (Andy Hart)
The Ravens have rebounded from the dismal 5-11 season in 2015 to hit December very much in the heart of the playoff picture in the AFC. They are preparing for Monday night's trip to Foxborough tied with the Steelers atop the AFC North with a 7-5 record. Baltimore opened the year with three straight wins before losing all four games the team played in October. Since then John Harbaugh's squad has won four of the last five, the lone loss coming 27-17 in Dallas to a Cowboys team that has the best record in the game.
Baltimore's success this fall is once again built around a physical style and one of the best defenses in the game. The Ravens rank No. 1 overall in defense, including the No. 1 rushing defense as opponents average just 3.4 yards per carry on the season. The unit is also tied with the Patriots for second in the league in points allowed coming off of last Sunday's 38-6 beatdown of the Dolphins. The defensive scheme is once again orchestrated by former Patriots coordinator Dean Pees and led by veterans Terrell Suggs and free agent safety newcomer Eric Weddle. The group does a great job in terms of turnovers, tied for fourth in the league with 22 takeaways. The Ravens are tied for second in the league with 14 interceptions, spread around to nine different defenders. The pass rush and coverage is a big part of why the unit is also tops in the league in third down defense.
Joe Flacco has returned well from his torn ACL as the unquestioned key to the offense and the veteran has heated up of late, topping a 98 passer rating in threw of his last four games while throwing nine of his 15 touchdowns on the season. He leads an offense that's pass-heavy as the Ravens have thrown the ball 520 times in 12 games compared to just 287 rushes. Tight end Dennis Pitta leads the team with 61 receptions, followed closely by Mike Wallace (57 catches, 14.9 avg.) and Steve Smith (54 receptions). The running game has been pieced together with young journeyman Terrance West and rookie Kenneth Dixon. West leads the Ravens with 163 attempts for 650 yards with a 4.0 avg. and five touchdowns, while Dixon has chipped in averaging 4.5 yards a carry over the second half of the season including a season-best 56 yards against Miami. Smith's return to health in recent weeks has helped fill out the passing attack as has youngster Breshad Perriman reaching the end zone in three of the last four games, the former first-round pick finally healthy and making plays as a complementary option.
The Ravens are a tough, physical, well-coached football team that has the defense to win and a quarterback with a Super Bowl ring who at times has proven himself able to carry an offense. Baltimore's history in battles with New England is well-told. The Ravens have no fear of heading into Foxborough for a fight, one they've won twice in the past in the postseason. A few weeks after the Patriots hosted the Seahawks in a primetime game with a playoff-like feel, the Ravens will bring a similar situation to Bill Belichick's squad, giving the home team another chance to prove its mettle.
UPDATED 07/26/2016 (Andy Hart)
The Ravens have had a busy offseason that included active free agent and draft work, penalties for too much contact in spring practices and late changes to the team's offensive line. Baltimore let go of veteran Eugene Monroe – and he subsequently retired. The team then signed former No. 1 overall pick Jake Long to fill the potential void, at least temporarily, at the left tackle spot if top pick Ronnie Stanley isn't ready to go from Day 1.
Still, the biggest issue the Ravens face heading into camp is about health. There are the questions about when guys like Terrell Suggs, Joe Flacco and Steve Smith Sr. will be ready to go. And there is a hope that the rash of injuries that team dealt with last year, including in training camp, will not continue as a trend this summer. If Baltimore can get its stars back to full health and get a little injury luck this summer and fall the Ravens might be in line for a bounce-back season in 2016.
UPDATED 05/11/2016 (Andy Hart)
Annually considered one of the contenders in the AFC and a physical postseason rival for the Patriots, the Ravens had a very down year in 2015. Baltimore got off to an 0-3 start and won just once in the first seven games, although all six losses were by a score or less.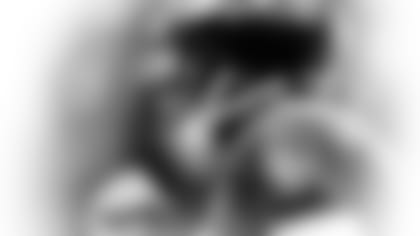 To various degrees, injuries were a huge part of Baltimore's abysmal fall. Between summer and the end of the tough year, the Ravens lost their first-round pick and four key starters – two on each side of the ball – to major injuries.
The return of those key, aging players will be a major storyline in Baltimore this summer and early into the fall. While Joe Flacco (ACL) should be back to business, it's not quite so certain that 37-year-old pass catcher Steve Smith (Achilles) will be back making his characteristic big plays. Flacco will get a boost of veteran talent with the addition of receiver Mike Wallace and former Patriots tight end Benjamin Watson, who actually had a career year last fall in New Orleans. The Ravens are also hoping for a healthy, bounce-back year for Justin Forsett and a running game that ranked 26th in the league last fall.
Defensively Dean Pees' unit actually ranked No. 8 overall last fall in terms of yards, though a much less impressive 24th in points allowed. The Ravens added former Chargers All-Pro safety Eric Weddle and his beard to the back end, but the unit is still aging. Terrell Suggs needs to bounce back yet again from a torn Achilles, while Elvis Dumervil would clearly like to improve on his six sacks from last year. No. 1 cornerback Jimmy Smith is returning from a broken foot for a team that's struggled to fill out the corner spot in recent years.
If – and that's a big if – the Ravens injured, aging stars return to health and form in 2016, Baltimore could be back in the playoff mix in the AFC. The one thing John Harbaugh's team can't do is dig the insurmountable early-season hole for itself that it did last fall.
KEY PERSONNEL MOVES:
Free agents signed:
S Eric Weddle (SD)
TE Benjamin Watson (NO)
WR Mike Wallace (Minn.)
RB Trent Richardson (Ind.)
Free agents lost:
G Kelechi Osemele (Oak.)
LB Daryl Smith (TB)
LB Courtney Upshaw (Atl.)
WR Chris Givens(Phi.)
Draft class:
T Ronnie Stanley (1st)
LB Kamalei Correa (2nd)
DE Bronson Kaufusi (3rd)
DB Tavon Young (4th)
WR Chris Moore (4th)
T Alex Lewis (4th)
DT Willie Henry (4th)
LB Matt Judon (5th)
WR Kennan Reynolds (6th)
DBMaurice Canady (6th)
KEY INJURIES:
QB Joe Flacco is working back from a torn ACL suffered last season. He's been running and could be ready to open camp, but the team will likely be cautious with his preseason work.
WR Steve Smith Sr. is working back from a torn Achilles suffered last November, forgoing his previously announced retirement to return for a 16th NFL season.
LB Terrell Suggs is also returning from a torn Achilles, his injury suffered last September, the second time in his career he's dealt with the issue.
CB Jimmy Smith needed a second surgical procedure this spring related to the Lisfranc fracture he suffered last season. The hope is that he'll be ready for the start of training camp.
WR Breshad Perriman, the Ravens first-round pick in 2015, has been running in offseason workouts after missing his entire rookie season due to a PCL injury in his knee.
TEAM LINKS: