Buffalo Bills (2016 Record: 4-3)
2016 Matchups:
Patriots vs. Buffalo Bills | Oct. 2, 2016 1:00 P.M.
Patriots at Buffalo Bills | Oct. 30, 2016 1:00 P.M.
CURRENT TEAM STATUS:
UPDATED 10/26/2016 (Erik Scalavino)
After a brief win streak, Buffalo finds itself a bit wounded after losing on the road to Miami in Week 7 and perhaps losing star RB LeSean McCoy to an aggravated hamstring injury. With New England coming to town for a Week 8 rematch, it remains to be seen if one of their most potent offensive weapons will even be able to suit up for the contest this coming Sunday in Orchard Park. Bills head coach Rex Ryan also declared that NT Marcel Dareus could make his 2016 debut for Buffalo against New England. "Looks like there's a chance," Ryan said of Dareus, who missed the first seven games of the season due to a suspension and a hamstring injury. 
UPDATED 09/27/2016 (Erik Scalavino)
Buffalo rides into Foxborough in Week 4 having just earned its first victory of 2016 and recently having fired a member of its coaching staff. Gone is offensive coordinator Greg Roman, replaced by Anthony Lynn, the Bills' assistant head coach and running backs coach. This comes after a bizarre player-ownership meeting that did not include head coach Rex Ryan. The typically bombastic Ryan sounded confident about coming to New England after his Bills vanquished the Cardinals in Orchard Park this past Sunday. "Look, I can sit back and say I don't care who plays quarterback [for the Patriots], because I know [suspended Tom] Brady ain't," he said. "I don't care who plays quarterback; Steve Grogan can play quarterback. If Belichick's playing quarterback, we're coming after him. I promise you that." This happens to be the final week of Brady's 4-game NFL suspension.
UPDATED 07/19/2016 (Erik Scalavino)
Love him or hate him, boastful blowhard Rex Ryan is undeniably entertaining, and his teams can almost always be counted on to be competitive – even if their record doesn't necessarily show it.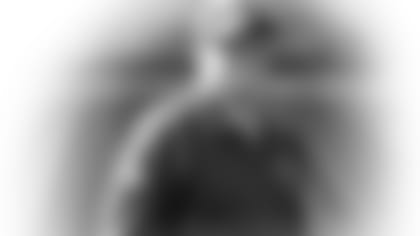 Last season was a prime example. His first campaign as Buffalo head coach began, as it often does, with his predicting big things. He even told ESPN early on that he felt confident he'd be the Bills boss for at least the next 10 years and that this would be his last NFL job.
That last part might be right, but the first one is highly suspect after an 8-8 season that left some critics wondering if he'd be replaced this offseason. 
Ryan, of course, remains in Orchard Park, and has even added his brother, Rob (a former Patriots assistant) to his staff, but he'll need more help than that to improve a defense that plummeted in league statistical rankings. Buffalo was fourth in the NFL in yards allowed and points allowed the year before Ryan took over. Last year? The Bills dipped to 19th and 15th in those respective categories in 2015. 
In two seasons prior to Ryan's arrival, the Bills defense averaged 55 sacks, but sank to a franchise record low (over a 16-game season) of just 21 last year. Not exactly the kind of results you'd expect from a coach known for his defensive prowess. And he no longer has perhaps his most talented defender, DE Mario Williams, who left for Miami via free agency.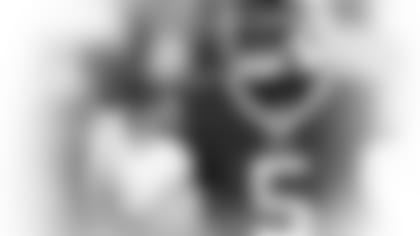 Ironically, it was on offense where the Bills made modest gains under Ryan. Buffalo was tops in the league last season when rushing the football (152 yards per game on the ground). QB Tyrod Taylor, in his first season as an NFL starter, ended with a passer rating of 99.4, second only in Bills history to Jim Kelly's 1990 mark of 101.2. Taylor also set a club record for most rushing yards by a quarterback, while leading the Buffalo offense to its lowest interception (nine total, six by Taylor) and turnover (19) totals in a season in franchise history.
Buffalo's 5,775 yards of total offense in 2015 was the most by a Bills team since Kelly's 1992 squad, and ranked fourth-highest in club history. Taylor was inconsistent, however, but perhaps a year of experience as the starter will help. On defense, familiarity with Ryan's complex system might also benefit the returning players.
KEY PERSONNEL MOVES:
Free agents signed:
SS Robert Blanton (MIN.)
TE Jim Dray (CLE.)
Free agents lost:
DE Mario Williams (MIA.)
OLB Nigel Bradham (PHI.)
WR Chris Hogan (N.E.)
G Kraig Urbik (MIA.)
CB Leodis McKelvin (PHI.)
DT Stefan Charles (DET.)
CB Ron Brooks (PHI.)
Draft class:
DE Shaq Lawson (1st)
LB Reggie Ragland (2nd)
DT Adolphus Washington (3rd)
QB Cardale Jones (4th)
RB Jonathan Williams (5th)
WR Kolby Listenbee (6th)
DB Kevon Seymour (6th)
KEY INJURIES:
RB LeSean McCoy(hamstring)... see above.
Rookie DE Shaq Lawson, Buffalo's top pick in April's draft out of Clemson, recently was activated off PUP after undergoing shoulder surgery May 17. He appeared in Buffalo's loss to Miami in Week 7, registering one tackle.
WR Sammy Watkins remains on injured reserve with a nagging foot injury.
TEAM LINKS: