Denver Broncos (2015 Record: 12-4)
2016 Matchup:
Patriots at Denver Broncos | Dec. 18, 2016 4:25 P.M.
CURRENT TEAM STATUS:
UPDATED 07/26/2016 (Andy Hart)
Von Miller had a shot to become a rich man this offseason and he took full advantage with the six-year, $114.5 million deal he landed from John Elway as the Super Bowl MVP. That's the good news for the Denver defense that led the team to Lombardi land last winter. The bad news is that Pro Bowl cornerback Aqib Talib simply got shot this offseason. Though the former Patriot claims he'll be ready for training camp, his health and potential suspension/distraction are just one of what will be many potential pitfalls facing the defending champs.
Atop that list remains the battle for the team's QB job, a competition that includes no true great option. Mark Sanchez may be the favorite to win the job, but he's by no means an option that will breed confidence in Broncos Country. Still, Denver enters training camp with the makings of another very impressive defense, despite age, would-be injuries and offseason departures.
Beyond the quarterback situation, the Miller contract was the biggest issue Denver faced this offseason. With its franchise player now happy and ready to chase down opposing passers again this fall the reigning champs can work on the rest of the challenges the team will face in trying to defend its title.
UPDATED 05/11/2016 (Andy Hart)
Change is in the thin air of Denver this offseason, as the defending Super Bowl champions will open their title defense with a new quarterback under center in the Rocky Mountains. Peyton Manning rode off into the sunset with his second Super Bowl ring, leaving many assuming that 2015 part-time fill-in and former third-round pick Brock Osweiler would take over. But the youngster hit free agency and bolted for Houston, leaving John Elway on the lookout for a new passer.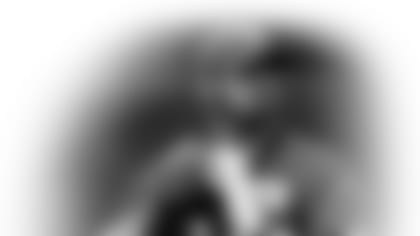 Denver traded up in the back end of the first-round of April's draft to select Memphis quarterback Paxton Lynch. This move came after the Broncos landed Mark Sanchez in a trade with the Eagles in March, after he played in just four games last fall for Philly. There were also heavy trade flirtations with the 49ers regarding Colin Kaepernick, though nothing came of it. Lynch probably needs time to develop, so there is a good chance the butt fumbler Sanchez could be the opening day starter for the defending champs. Of course there is nothing near a guarantee he'll still be calling the shots in the huddle by the time New England heads to Denver for a late-season battle.
While the quarterback position will be the focus in Denver, the team's elite defense also took a hit in free agency. Key starters in defensive end Malik Jackson (Jaguars) and linebacker Danny Trevathan (Bears) moved on, each rated among the top 10 free agents by NFL.com when the offseason began. Super Bowl MVP Von Miller spent the offseason "Dancing with the Stars" and looking for a long-term contract as the team's franchise player. DeMarcus Ware is a year older. And, teams rarely follow up such special seasons with worthwhile sequels.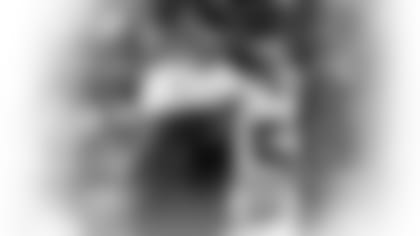 New England fans and Tom Brady need not be reminded what the Denver defense did last year. The Broncos were No. 1 in overall, No. 1 against the pass and No. 3 against the run. Wade Phillipsfielded the No. 3 scoring unit. The group had 52 regular-season sacks and another 14 in the postseason, including five by Miller. Continuing that pass-rushing tear, even if youngster Shane Ray makes a jump, may not be realistic. Still, there is no doubt the Broncos retain the core of what should be one of the best defenses in football yet again.
Beyond the quarterback questions, the offense has other issues. The offensive line sees Russell Okung slide into the left tackle spot formerly held by Ryan Clady, who was injured a year ago and traded to the Jets this offseason. Veteran Evan Mathis also moved on for a group that's struggled with depth and injuries in recent years. It's certainly not ideal for a questionable quarterback to work behind a potentially questionable line. The good news is the weapons remain impressive. Suspect hands aside, Demaryius Thomas is in his prime coming off a 105-catch, 1,300-yard season. Emmanuel Sanders had more than 1,100 yards and averaged nearly 15 yards a catch. All that came with Manning's immense struggles and working with a young passer. The passing game clearly still has reason for hope, while Ronnie Hillman and C.J. Anderson are back to work the complementary running game, one that could get a boost from rookie Devontae Booker.
The Broncos had an impressive, defensive-led run to a ring last winter, winning with limited quarterback play. If Denver is to once again be among the elite teams in football in 2016, head coach Gary Kubiak may need to follow a similar game plan this fall. 
KEY PERSONNEL MOVES:
Free agents signed:
T Russell Okung (Sea.)
QB Mark Sanchez (Trade/Phi.)
C Donald Stephenson (KC)
DEJared Crick (Hou.)
Free agents lost:
DE Malik Jackson (Jax.)
LB Danny Trevathan (Chi.)
QB Brock Osweiler (Hou.)
G Evan Mathis (Ari.)
SS David Bruton (Was.)
T Ryan Clady (Trade/NYJ)
T Ryan Harris (Pit.)
TE Vernon Davis (Was.)
Draft class: 
QB Paxton Lynch (1st)
DT Adam Gotsis (2nd)
DB Justin Simmons (3rd)
RB Devontae Booker (4th)
G Connor McGovern (5th)
RB Andy Janovich (6th)
DB Will Parks (6th)
P Riley Dixon (7th)
KEY INJURIES:
QB Mark Sanchez is recovering from thumb surgery on his non-throwing hand, though it should not limit him for long in the offseason program and he'll be ready for training camp.
TEAM LINKS: