Houston Texans (2016 Record: 2-0)
2016 Matchup:
Patriots vs. Houston Texans | Sept. 22, 2016 8:25 P.M.
CURRENT TEAM STATUS:
UPDATED 09/21/2016 (Erik Scalavino)
The unbeatend Texans come to town after a pair of home wins to start the Brock Osweiler era in Houston. Still working his way into form after back surgery in July, defensive end J.J. Watt was limited in practice this week, but is likely to suit up and play in Foxborough Thursday night, as he has in the first two games of the season. The two-time NFL Defensive Player of the Year has 1.5 sacks and six tackles entering this week's contest with New England.
UPDATED 7/25/16 (Paul Perillo)
The Texans defense took a major hit with the news of J.J. Watt's back surgery. The two-time NFL Defensive Player of the Year underwent surgery to repair a herniated disk on July 20. Reports have his recovery time anywhere between 6-10 weeks, which could put his availability for Houston's Week 3 Thursday night trip to Foxborough against the Patriots very much in jeopardy. That would be a major blow to the Texans considering how much attention the Patriots have paid to controlling Watt during their recent meetings.
UPDATED 07/18/2016 (Erik Scalavino)
There are playoff teams – clubs that you can rely on year in and year out to compete in the postseason – and then there are teams that just happen to make the playoffs. Bill O'Brien's Houston Texans fell into the latter category last season.
After limping out to an early 2-5 record and seeing four different men start at quarterback during the season, the Texans rebounded and took advantage of an atrocious AFC South to host Kansas City on wild card weekend. The Texans were summarily thumped at home, with then-starter Brian Hoyer tossing four ugly interceptions.
Houston's top priority in the offseason, therefore, was to find a bona fide starter. Brock Osweiler may not be such a player, but the Texans seem to think he is after anointing him with a four-year pact averaging $18 million per season. Whether Osweiler, late of the Super Bowl champion Broncos, is a good fit for O'Brien's offense (which is nearly identical to New England's, given his history in Foxborough), remains to be seen.
For now, at least, Houston's offense is Osweiler's to command. However, an anticipated rematch of Osweiler versus Tom Brady, whom the upstart defeated in Denver as a member of the Broncos last regular season, will have to wait while Brady serves out his four-game NFL suspension.
Elsewhere on Houston's offense, erstwhile starting center Ben Jones' decision to sign with Tennessee left a void the Texans hope to fill with free agent Tony Bergstrom (Oakland).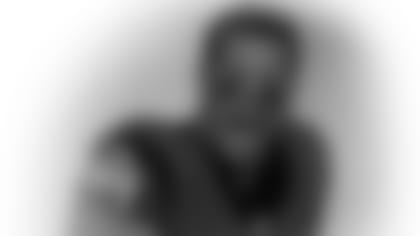 While the Texans were languishing in mediocrity on offense a year ago, their defense was keeping them afloat. DE J.J. Watt is unquestionably the star of that show, having just collected his third NFL Defensive Player of the Year Award in February. He led the league with 17.5 sacks. Watt and Co. held 2015 opponents to just 310 yards per game (third-best in the league), while ranking third against the pass (210 yards) and tenth versus the run (just under 100 yards on average).
Perhaps the biggest disappointment on the Texans D has been the play of former No.1 overall draft pick Jadeveon Clowney. Once thought to be a can't-miss tandem at outside linebacker with Watt at DE, Clowney's role has been reduced to backup.
The Texans special teams units should remain solid with the re-signings of kickerNick Novak and punter Shane Lechler. 
KEY PERSONNEL MOVES:
Free agents signed:
RBLamar Miller (MIA.)
QB Brock Osweiler (DEN.)
G Jeff Allen (K.C.)
DT Devon Still (CIN.)
DB Antonio Allen (N.Y.J.)
C Tony Bergstrom (OAK.)
Free agents lost:
G Brandon Brooks (PHI.)
WR Nate Washington (N.E.)
C Ben Jones (TEN.)
FS Rahim Moore (CLE.)
DE Jared Crick (DEN.)
Draft class:
WR Will Fuller(1st)
C Nick Martin (2nd)
WR Braxton Miller (3rd)
RB Tyler Ervin (4th)
DB K.J. Dillon (5th)
DT D.J. Reader (5th).
KEY INJURIES:
LBBrian Cushing has been ruled Out for the Patriots game with a knee injury. Rookie WR Braxton Miller is also a no-go Thursday night because of a hamstring issue.
TEAM LINKS: