San Francisco 49ers (2015 Record: 5-11)
2016 Matchup:
Patriots at San Francisco 49ers | Nov. 20, 2016 4:25 P.M.
CURRENT TEAM STATUS:
UPDATED 11/8/16 (Paul Perillo)
The 49ers made the switch from Blaine Gabbertto Colin Kaepernick weeks ago but very little has changed in the Bay Area. San Francisco is currently mired in a seven-game losing streak after winning the opener, and injuries have decimated the defense.
Running back Carlos Hyde hasn't played since Week 6 after suffering a sprained shoulder and wasn't sure if he would be able to go against Arizona in Week 10. Linebacker NaVorro Bowman was already lost for the season, as was cornerback Chris Davis and linebacker Ray-Ray Armstrong. Meanwhile, there's been discussion of ending defense lineman Arik Armstead'sseason as the second-year defensive lineman is dealing with a shoulder injury.
Coach Chip Kelly's first season with the Niners certainly hasn't gone as planned.
UPDATED 9/22/16 (Paul Perillo)
About the only news surrounding the 49ers in the early going has been backup quarterback Colin Kaepernick and his decision to protest what he views as social injustice by not standing for the National Anthem. The protest has sparked league-wide response with reactions mixed.
But on the field it's been Blaine Gabbert running the show for Chip Kelly. That tandem got off to a great start with a 28-0 victory over the Rams, and even though San Francisco dropped its next game at Carolina, 46-27, it marked the second straight time the Niners score at least 27 in a game. That happened just twice all of last season. Wide receiver Jeremy Kerleyhas been a nice addition, catching 10 passes for 90 yards in the first two weeks. 
UPDATED 7/19/16 (Paul Perillo)
Linebacker Aaron Lynch was suspended without pay July 15 for the first four games of the 2016 regular season for violating the NFL Policy and Program for Substances of Abuse. Lynch will be eligible to return to the 49ers active roster Oct. 3 following the team's Week 4 game against the Dallas Cowboys.
Lynch is eligible to participate in all offseason and preseason practices and games. Since the Patriots don't play the Niners until No. 20 the suspension will not affect Lynch's availability.
Statement from 49ers General Manager Trent Baalke:
"While disappointed to hear the news regarding Aaron today, we support and respect the league's decision. We are confident that he will learn from this matter and that he understands what is expected of him moving forward."
UPDATED 05/10/2016 (Paul Perillo)
Not much went right for San Francisco in 2015, from mass defections via retirement to the loss of head coach Jim Harbaugh right through a miserable 5-11 season. That led to a one-and-done scenario for coach Jim Tomsula, who was replaced by former Eagles boss Chip Kelly shortly after the season ended.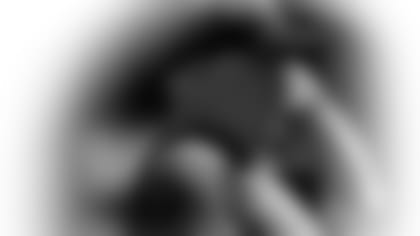 Kelly won a power struggle in Philly, and then went out and failed to win with the players he chose. But he wasn't unemployed long and it will be interesting to see if any of his innovative offensive methods work any better on the West Coast.
Quarterback Colin Kaepernick certainly hopes so since he's plummeted near the bottom of the pack in virtually every passing category. His 78.5 passer rating led to his benching for Blaine Gabbertin the middle of the season. Although Gabbert played better for the most part (86.2 rating), it did not translate to many more wins.
Kelly will likely have an open competition throughout the offseason, provided that Kaepernick stays in the Bay Area. Trade rumors tying him to Denver continue to swirl, although those seemed to die out after the Broncos drafted Paxton Lynch in the first round. In any regard, Kelly will need to find a way to get one of his quarterbacks comfortable in his up-tempo system.
That won't be easy without a proven runner (former rugby star Jarryd Hayne led the team with 470 yards a year ago) and top wideout Anquan Boldin. Torrey Smith returns and is as dangerous as ever after averaging better than 20 yards a catch a year ago. But that's about the extent of the known commodities when it comes to the Niners offense.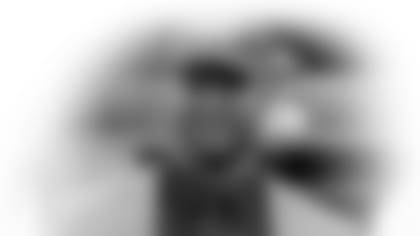 On defense things don't look much better. Former Browns defensive coordinator Jim O'Neil takes over a group that has lost several key performers in recent seasons. Veteran NaVorro Bowman remains at linebacker but is a shell of himself after a serious knee injury suffered in the 2014 NFC title game in Seattle. The Niners appear to be trying to rebuild up front with a pair of first-rounders, second-year defensive tackle Arik Armstead and rookie defensive end DeForest Buckner. 
The secondary includes crafty veteran Antoine Bethea and young safeties Jimmie Ward and Eric Reid, but O'Neil will have to find some help in the form of a pass rush that generated just 28 sacks a year ago.
The rebuilding process is underway, but with Kelly involved it's an unpredictable path.
KEY PERSONNEL MOVES:
Free agents signed:
QB Thad Lewis (Phil.)
Free agents lost:
WR Anquan Boldin (Det.)
G Alex Boone (Min.)
RB Reggie Bush (Buf.)
TE Brian Leonhardt (Min.)
Draft class:
DE DeForest Buckner (1st)
G Joshua Garnett(1st)
CB Will Redmond (3rd)
DB Rashard Robinson (4th)
DE Ronald Blair (5th)
T John Theus (5th)
T Fahn Cooper (5th)
QB Jeff Driskel (6th)
RB Kelvin Taylor (6th)
WR Aaron Burbridge (6th)
DB Prince Charles Iworah (7th)
KEY INJURIES:
There are no major injuries to report at this time.
TEAM LINKS: