New England Head Coach Bill Belichick did not comment much on the status of third-year wide receiver Tony Simmons Friday, saying that the issue would be held in-house.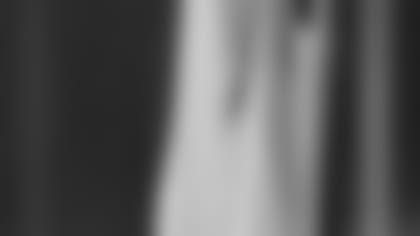 ]()
            Simmons, a second-round draft pick in 1998, got into hot water with Belichick during practice on Wednesday for not giving his best effort. The coach had told the team earlier in the day that he expected 100 percent from everyone on the team despite a disappointing season, but Simmons apparently did not respond properly.  

"With Simmons, that is a situation that is being held internally between a player and a coach," Belichick said. "It's a private matter, and that's the way I'm going to keep it."
Belichick explained that he had made it a point to make sure the team knew what kind of effort he expected from the players.
"That was the main point I made to them on Wednesday morning," Belichick said. "I talk to the team about something every week, and pretty much every day. On Wednesday I talked to them about how we really need to approach this game and what we need to do on the road at Buffalo, especially at this time of the year. I talked about what we needed in terms of preparation and what we needed both in the classroom and on the practice field."
Simmons has never really progresses as the Patriots had hoped in his three seasons. This season especially he was given chances to hold down a starting job and the third receiver spot behind Terry Glenn and Troy Brown. His potential gave the team enough confidence to release veterans Vincent Brisby and Chris Calloway at different points this year, but with just 14 catches for 231 yards and one touchdown, Simmons has not capitalized.
When asked why Simmons was kept on the roster even though his locker has been cleaned out, Belichick said the team had some things to look into before such a decision could be made.
"When you make decisions, you take a look at what your options are and you make whatever decision you think is the best one," Belichick said.
In the wake of eight St. Louis Rams being suspended a total of $90,000 for participating in the Bob 'N Weave dance, Belichick was asked if he felt the NFL was going overboard in assessing fines for excessive celebrations.
Belichick chose not to comment on any particular situations, but did say that he wanted to see his players encouraging one another on the field. However, while he likes to see spontaneous enthusiasm, Belichick is not a fan of preconceived dances.
"If a guy makes a play and his teammates support it, encourage it and compliment the guy for it, I think that's the way it should be," Belichick said. "Events that are orchestrated, such as the one being described, I don't know. Again, I'm not really familiar with it, but I think those kind of events take away from the player's focus on the game."
Belichick said he believes in the philosophy followed by former NFL-great Jim Brown, the Hall of Fame running back for Cleveland. When Brown got up, he was already thinking about his possible assignments for the next play, based on the situation the team was facing.
"He was one of those guys that every time he carried the ball, after he got up it looked like that was going to be his last play," Belichick said. "His philosophy was that when the play was over, it was time immediately to start focusing on the upcoming play.
"There is no greater player in the NFL than Jim Brown. And I think that mental approach, as great a physical player as he was, I think his mental approach is as good, if not better, as any player who has ever played the game."
Belichick reported himself to be okay after a brief trip to the hospital Thursday night. The coach, who has been under the weather all week, went to get himself checked out for dehydration and flu-like symptoms… Tight end Rod Rutledge injured his right ankle during practice on Thursday and had it wrapped in the locker room Friday… Former Patriots Head Coach Pete Carroll has been named the new Head Coach at USC.