Though obviously disappointed with the news, linebacker Chris Slade handled his release from the New England Patriots with class.
When he first came into the NFL, Slade had several veterans around him who took him under their wing. As the years passed, he saw them go, and Slade knew his time here would end, too.
]()
            "I came into the league in 1993 being a realist," Slade said. "I played with Andre (Tippett) my rookie year, and he was in his 12th year. So he took me under his wing and schooled me on what to expect. I had guys like Bruce Armstrong and Vincent Brown, guys older than me who told me this doesn't last forever. I knew sooner or later it was going to be my time."  

Before his time came, Slade managed to finish fifth on the Patriots all-time sack list with 51. However, his sack totals have dropped over the last three years. He has just 12 ½ sacks since 1998, and in the five years before that he had 38 ½ sacks.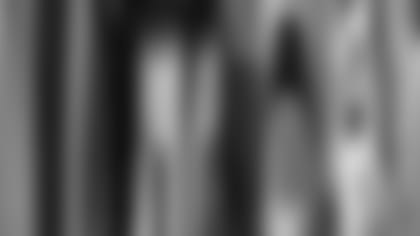 ]()
            Slade said the 2000 season was a disappointment because expectations were raised when Bill Belichick was named the team's new head coach. The team struggles were unexpected, but Slade felt the players needed to take the responsibility for that.  

"When Belichick was named head coach, everyone thought he was going to be the savior," Slade said. "That's taking nothing away from Belichick – he's a great coach – and he knows defense better than anyone who has ever coached the game. But you have to understand something; he's just the coach. He's not going to go out and play.
"Everyone was so engulfed with having a new head coach here, they just thought Belichick's presence was going to win 13-14 games automatically. It just doesn't happen that way. He coaches, we play."
Slade said his future is uncertain, but he and agent Brad Blank will explore all their options. Blank said he has had discussions with the St. Louis Rams, and that he hopes to have Slade in a new uniform within a month.
Whatever happens, Slade holds no ill will towards the organization. Though he wants to play for at least a couple more seasons, he said he would be satisfied if his career was finished.
"I don't think I have anything left to prove," Slade said. "I had a good eight years here. My family is financially set for the rest of their lives. I've done a lot of positive things here, and I think I'm established around the league. I've been to the Super Bowl; I've been to the Pro Bowl. I've done the things I set out to do. Now I just want to have a few more good years and maybe go to the Super Bowl with another team and go out on top."
Slade came to the Patriots as part of the 1993 draft class, which also included quarterback Drew Bledsoe, wide receivers Troy Brown and Vincent Brisby and guard Todd Rucci. All five were still with the team when training camp began last season, but now only Bledsoe and Brown remain.
Slade has high respect for Bledsoe and said he is a misunderstood player.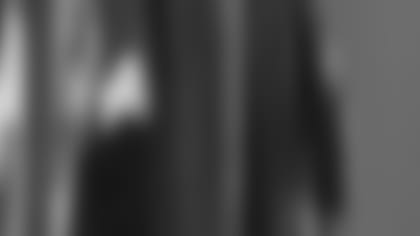 ]()
            "He showed his physical toughness this past year," Slade said. "He got hit a lot. When he has time, he's as good as anyone in the game. He's very misunderstood. He's not a real vocal guy, and he's not going to yell and get in people's faces, but has the desire. You can see that in his eyes. He wants to win."  

Slade himself was a tough guy through his eight seasons in New England. He played in 127 games, missing just one in 1998. While the durability was remarkable, Slade said it was part of his job.
"Football players play on Sunday, and that was always my motto," Slade said. "I'm not saying I'm Superman, but Sunday when it is time to play, I want to be out there.
"I want to be remembered as someone who gave it all he had every time he stepped on the field; somebody who played through pain and injury and just wanted to win all the time and be a team guy. I think a lot of times at this level guys aren't willing to make sacrifices to help the team."