On a team battling a heavy dose of injuries, linebacker Chris Slade's effort has been commendable.
Head Coach Bill Belichick offered high praise for the eight-year veteran on Wednesday, crediting the consistency and toughness Slade has shown throughout the season.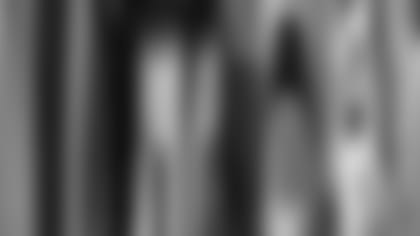 ]()
            "He's a durable, hard-working player who is active in the offseason program," Belichick said. "You can set your watch by Chris Slade. By 7 o'clock every morning he's in the weight room, whether it March, April or whatever. He's there everyday. He's very consistent, just a steady player. Like Tedy [Bruschi] in the linebacking crew he has taken on a lot of roles. Whether it is the Sam linebacker, the Will (linebacker), or as a pass rusher."  

Slade is third on the team in tackles with 68, and he is tied for second with four sacks. Despite experiencing bad back pains he has not missed a game this season. In fact, during his career he has missed just one game, which was at Buffalo in November of the 1998 season. Slade has played in 111 games since arriving in 1993.
"He has fought through a lot of bumps and bruises, and there have been a couple of weeks where he has been really banged up," Belichick said. "You know he's going to be out there, but you also know he's not 100 percent. He's a mentally and physically tough player."
Monday night stage reason to get up
When you are 3-9 and eliminated from playoff contention, it is difficult to get pumped for a game. However, with a nationally televised game coming up at home this Monday, the Patriots will be looking to save a little face.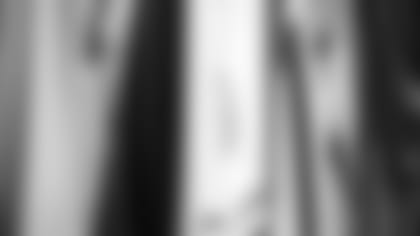 ]()
            "There is a national audience watching because you are the only team playing," said center Damien Woody. "All of the focus is on you. If you come out and have a bad performance everyone is going to know. If you have a good performance, people are going to have a little more respect for you."  

The team will be looking to put in a better performance following a tough loss to Detroit on Thanksgiving, which was also nationally televised. Woody admitted to having to battle disappointment, but he said the team still wants to finish the year with some momentum.
"You've got to have pride," Woody said. "Sure, everybody knows the season didn't exactly turn out the way we wanted it, but we have to face it and come to work everyday. We have to keep playing hard and try to get this thing to end on a positive note."
Among the few big-name players to show up week in and week out is wide receiver Terry Glenn. The fifth-year player is having his best season since his rookie year of 1996.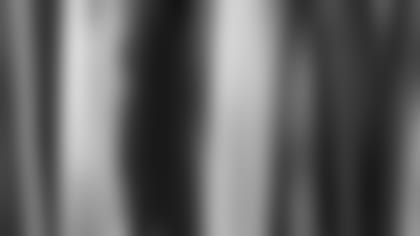 ]()
            Against Detroit Glenn led the team in receiving (5 catches, 76 yards), marking the seventh time in 12 games that he been the team's top receiving target. He has caught at least two passes in every game this year, and he has done so in the last 20 games he has appeared.  

With 64 catches for 774 yards, Glenn is on pace to have 85 catches and 1,032 yards for the season. In the loss to the Lions he also became just the fourth player in team history to reach 300 career catches.
| | | |
| --- | --- | --- |
| **Player** | **Years** | **No.** |
| 1. Stanley Morgan | 1977-89 | 534 |
| 2. Ben Coates | 1991-99 | 490 |
| 3. Irving Fryar | 1984-92 | 363 |
| **4. Terry Glenn** | **1996-** | **300** |
| 5. Gino Cappelletti | 1960-70 | 292 |
New England filled its 53-man roster to capacity Tuesday night with the signing of first-year tight end Jermaine Wiggins.
Wiggins, a native of East Boston, was on the New York Jets roster this season, but was released when the team added Fred Baxter to its roster. The Patriots, who earlier Tuesday had released fullback Chris Floyd had an open spot and were able to add Wiggins.
The 6-2, 255-pound Wiggins had a touchdown catch in New York's improbable come-from-behind victory over Miami earlier this year. He spent the 1999 season on the Jets practice squad. He played his final two college seasons at Georgia. His first two years were at Marshall, where he had 58 catches for 681 yards and four touchdowns in 1995.
The Patriots will need all 11 days between games that they have to get healthy. New England still has a host of players on the injury list, with eight guys questionable for Monday night and two others probable.
Those with a 50-50 shot of playing at this point are: guard Joe Andruzzi (shoulder); quarterback Drew Bledsoe (thumb); wide receiver Troy Brown (leg); linebacker Rob Holmberg (shoulder); linebacker Ted Johnson (thigh); safety Lawyer Milloy (leg); running back J.R. Redmond (ribs); and tackle Grant Williams (shoulder).
Quarterback John Friesz (knee) and cornerback Ty Law (shoulder) are both listed as probable for the game.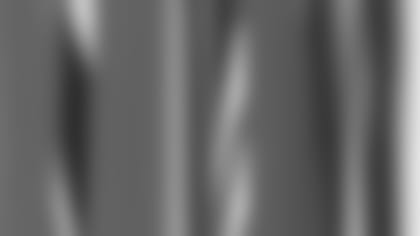 ]()
            Punter Lee Johnson will likely inch closer to becoming the NFL's all-time leading punter on Monday night against the Chiefs. Johnson, who averaged 50.4 yards on five punts against the Lions on Thanksgiving Day, is currently third among all-time leading punters with 1,140 career punts. He needs just two more to pass Rohn Stark for second place, and just 15 more to pass Dave Jennings (1,154) for the record… Kansas City wideout Derrick Alexander just eight catches and 28 yards to set career highs in receptions (65 in 1997) and receiving yards (1,099 in 1996)… Chiefs tight end Tony Gonzalez has caught at least one pass in 44 straight games, and his five 100-yard games this season is tied for most by a tight end in league history.