ARLINGTON, Tex. - Musings, observations and the occasional insight as the NFL's 2018 Draft concluded on Saturday with some memorable moments in rounds four through seven….
Other than that record-breaking burst of quarterback intrigue in the top 10 of the first round, the rest of the 2018 NFL Draft had felt oddly flat for the most part, devoid of much drama or sizzle. But that all changed Saturday afternoon early in the fifth round, at a little past 2 p.m. Eastern time, when Seattle turned in the card for inspirational Central Florida linebacker Shaquem Griffin at No. 141 overall, giving the football world chills.
Tears are always a part of draft weekend in some quarters, but has any NFL draft pick ever elicited more emotion than Griffin, who overcame losing his left hand to amputation at age 4 to become a standout player? Not only did Griffin's long-held NFL dream come true when the Seahawks selected him, it was the Seattle - the same team his twin brother Shaquill Griffin plays for, after being drafted in 2017's third round.
Talk about storybook beginnings.
"I would wait all over again (in the draft) to have that opportunity to be back with my brother,'' Shaquem Griffin told ESPN after he was selected. "For everyone who was picked in front of me, for everyone who doubted me, they're really gonna feel who I am. I'm not going to let no price or no pick define who I am."
Griffin's feel-good story is well known by now, but make no mistake: He's no mere mascot. He's a good, instinctive and athletic football player who can run and hit and tackle at an NFL level. And in pairing him again with his brother, whom he played with in youth sports, high school and college, the Seahawks presented him with the best possible scenario to succeed in the league. Seattle offers an instant comfort zone for him. Good for him, good for the Seahawks.
Look for the Seahawks' newest Griffin to contribute early on special teams and perhaps add pass rush potential for a Seattle defense that has been re-tooling during this offseason of major changes. Here's hoping we're talking about Griffin in three years as a guy who has made his name as a Seahawks play-maker on defense and special teams, as well as being a Hall of Fame-level example of how far perseverance and overcoming adversity can carry someone. Then the impact of his remarkable story will be amplified even further.
After finally hearing his name called by the Seahawks on Saturday, Griffin told ESPN: "I couldn't breathe. I didn't know what to say. I was trying to get the words out, but I couldn't talk.''   
The rest of us all implicitly understood those sentiments, because Griffin's special story has been taking our breath away for quite a while now.
A pick before Griffin came off the board to Seattle, another good story unfolded when Oakland ended the draft free-fall of highly-regarded Michigan defensive tackle Maurice Hurst, whose stock plummeted after NFL doctors diagnosed him with a heart condition at the scouting combine in Indianapolis. A few teams reportedly cleared Hurst, as did doctors at Harvard and Michigan. But many teams did not, with fears that his heart condition may be similar to the problem that former Loyola Marymount college basketball star Hank Gathers died from in March 1990.
Hurst is a three-technique tackle who can create havoc and collapse the pocket on quarterbacks, and he adds to a Raiders pass rush that already includes Khalil Mack, Bruce Irvin and Oakland's new defensive end, third-round pick Arden Key. Hurst went 140th overall, in the fifth round, and knows he lost some big money in lasting at least 100 picks longer than he was first projected.
He drove an Uber for extra money in Michigan and said he might have to resume that career in Oakland: "I probably have to,'' he quipped in a post-selection conference call with media members.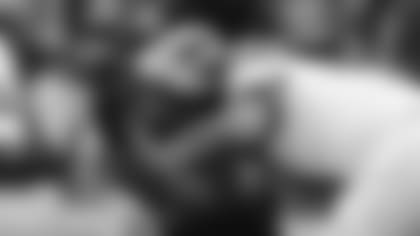 Hurst continued a Raiders draft that has included more than its share of calculated gambles. The Riverboat Raiders are back, now that go-for-broke Jon Gruden is in charge and largely calling the shots in conjunction with general manager Reggie McKenzie.
Trading up for Hurst with his health risk was one example. The Raiders also dealt a third-round pick for talented but underachieving Steelers receiver Martavis Bryant, took LSU pass rusher Arden Key in the third round despite character concerns regarding past marijuana usage, and selected Wisconsin cornerback Nick Nelson in the fourth round, who slipped perhaps because he is recovering after tearing a meniscus in a pre-draft workout for the Lions.
And with those draft decisions, the Raiders are officially in win-now mode. As if there was ever a doubt with Gruden returning.
I know I'm not breaking this news, but you can't over-estimate how much the Patriots didn't like this 2018 draft. Not even a little bit. Bill Belichick gave it the back of his hand, after many of us billed it as the most consequential draft in New England since Tom Brady arrived in 2000. Guess not. I'm not even sure Belichick showed up for day three. He might have just called in his trades and stayed in his PJs.
We assumed the Patriots would go heavily for defense after the ugliness of Super Bowl Sunday, but New England basically punted on that notion, trading eight times. Then again, the defense will be getting more help in 2018 than we're probably remembering. Dont'a Hightower is back, as is Derek Rivers and Vincent Valentine. And there's Jason McCourty, Adrian Clayborn, Danny Shelton and second-round pick Duke Dawson who have been added, in addition to fifth and sixth-round linebackers Ja'Whaun Bently of Purdue and Christian Sam of Arizona State.
But it feels like New England in essence took a pass on this draft - making no picks between No. 56 and No. 143 - and it reminds us all that trying to predict what the Patriots will do next is pretty pointless. It's a lesson we seem fated to re-learn again and again. But it'll never completely sink in.
Everyone would agree Saquon Barkley has star material written all over him, but the Giants aren't bashful about adding to the pressure of their first-round pick, the highest-drafted running back at No. 2 since Reggie Bush went second overall to the Saints in 2006.
Already New York general manager Dave Gettleman has said of Barkley: "It's like he was touched by the hand of God.'' Well now. That's a mouthful. But Giants co-owner Steve Tisch tried to top it on Saturday, after taking in Barkley's introductory press conference.
"It's very impressive,'' Tisch said. "I keep reminding myself this is a 21-year-old. I've got five kids and he's a role model. I think he's going to be a role model for his generation.''
Keep in mind this isn't the hype-loving New York making these over-the-top pronouncements. This is the Giants' front office and ownership getting carried away with Barkley's upside. Slow down there, folks. Try taking a page from another old Giants hand, Bill Parcells, who always liked to say this about hot-shot rookies: "Let's not put him in Canton, just yet.''
You just knew Kyle Lauletta would wind up being a potential future replacement for a multiple Super Bowl-ring-winning quarterback who made  his fame playing on the East Coast. But wasn't it supposed to be him succeeding the Patriots' Tom Brady, not the Giants' Eli Manning?
Lauletta, the Richmond Spiders quarterback who got so much pre-draft love from those reading the tea leaves in New England, is instead bound for New York and competing with Davis Webb to back up Manning for the time being. The Giants took him early in the fourth round, with the 108th pick overall.
Gotta love how so many pre-draft story lines get blown to smithereens on draft weekend. Lauletta, the supposed Brady clone, will now be caddying for Eli, the Brady vanquisher in Super Bowls 42 and 46. Didn't see that one coming.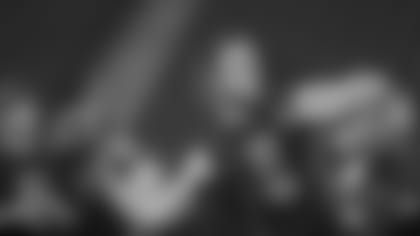 And while we're on the topic, Western Kentucky quarterback Mike White was another prime suspect to be taken by New England. Negatory. He went to the NFC East, too, getting snapped up by Dallas toward the end of the fifth round, at No. 171, where he'll settle in on the bench along with Cooper Rush, behind third-year starter Dak Prescott.
I've liked most of the Browns work in this draft to a considerable degree, but I'm not sure about the wisdom of Cleveland trading up with New England in the fourth round to take Florida receiver Antonio Callaway, a player who has admitted he was dumb enough to smoke marijuana two weeks before attending the scouting combine - knowing he'd be tested there.
Many NFL decision-makers consider players who smoked pot right before going to the combine as having failed an intelligence test, in addition to a drug test. And Callaway has other off-field issues in his background as well, including being dismissed from the Gators team before the 2017 season.
Browns general manager John Dorsey is the guy who drafted Tyreek Hill in the fifth round for Kansas City, and that pick has worked out so far despite Hill's off-field issues in college regarding a domestic violence arrest. So Dorsey is a very willing risk-taker to a degree. But pairing Callaway in the same receivers room as veteran Josh Gordon, with his host of substance abuse problems in the past? That may be Dorsey pushing his luck a bit too far.
So the Rams finally ended their fruitless Tavon Austin era, about two or three years too late if you ask me. Austin was traded to Dallas for a lowly sixth-round pick, after the then-St. Louis Rams traded up to No. 8 to take him out of West Virginia in 2013.
The spin now is that the Cowboys are going to find new, effective ways to get Austin the ball in space, perhaps using him more like a third-down specialist running back, rather than a receiver/return man. Whatever. We've heard it all before when it comes to Austin. You can't make this dog hunt. You can talk about finding new creative ways to use him, but it's just talk. The Rams did boatloads of that. Come game days he was almost always invisible.
Good luck with this one, Dallas. Even if it sounds like Austin should have been playing in Texas all along, consider me dubious the Cowboys have acquired a new secret weapon.
The NFL, via its many TV network partners, loves to bill the third day of the draft as the day when the guts of championship teams are built. Which has some truth to it. But here's another slice of truth: The third day of the draft is also partly a day about stocking up on camp bodies. Some teams will manage to keep almost all of their draft picks, but not many, and usually not the good teams.
So remember. Plenty of the names that scrolled along the bottom of the screen late Saturday afternoon will make a return appearance on the scroll in late August and early September, when they're cut from NFL rosters. But the promise of camp bodies, that just doesn't make for as much of a sexy billing in enticing people to watch the third day of the NFL Draft on television, does it?