On Friday morning, Matt LeBlanc usually would be in class at Ludlow High School, but he had a pretty good reason to be a little late. 
Last season, the Patriots Foundation raffled off an authentic Super Bowl LI ring to one lucky winner, and Matt's name was drawn. Instead of keeping it for himself, however, Matt surprised his dad Steve, and on May 4, Steve tried on his very own Super Bowl ring for the first time.
Friends and family gathered at the LeBlanc's house as Pat Patriot and a Patriots cheerleader presented the ring on behalf of the organization. 
Steve had no idea his son had entered the raffle in his name, and before the Patriots game on Christmas Eve last season, Robert Kraft broke the news to Steve on the sidelines. "You have a great son," Mr. Kraft said. 
And those words are now engraved on Steve's ring. 
It means even more now, as Matt prepares to leave for basic training for the Air Force just days after his graduation on May 31.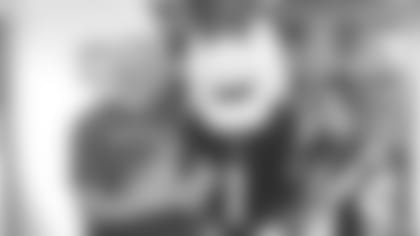 "I'm a little broken up because he's leaving. It's the world because you raise kids, and you do what you can do for them," Steve said. "You just don't know if they appreciate it until many years down the road. You know that you did something good."
Matt said he entered his father in the contest after seeing his reaction of pure joy when the Patriots beat the Falcons in Super Bowl LI. 
"When they won, his reaction was the best thing ever. It was just amazing," Matt said. "He was jumping all around and screaming. It was funny. We were all laughing at him, but it was a joyful moment."
Steve and Matt shared the moment with family at their home, and he is looking forward to showing off his new bling to friends and coworkers. 
"Sharing it with my family is great, but being a big Patriots fan, that's what makes this so special," Steve said.