Veteran defensive end Greg Spires was released by the Patriots one day after the team let go of 16 others to reach the mandatory 53-man limit.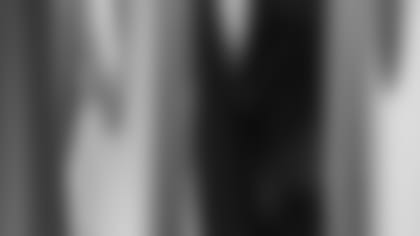 ]()
            Spires, heading into his fourth season, tied Willie McGinest for the team lead in sacks last season with six. However, he has been a situational pass rusher throughout his career and has struggled against the run when filling in on a full-time basis.  

His position, which splits duties of an end and a linebacker, saw improved depth with the arrival of Roman Phifer, who is more of a coverage player, and the progress of rookie T.J. Turner. The move is ironic though, considering Head Coach Bill Belichick praised Spires in a press conference just last Tuesday.
"I think Greg's had a pretty good off-season," said Belichick, who has a knack for praising players either just before or after releasing them. "His role for us has really been as a third-down pass rusher. He's played on defense in regular situations, but more in the passing situations where he can use his speed and rush off the edge. I thought he made some nice plays at the end of the game last week against Tampa. He had a couple real good rushes there at the end and I think Greg, as a situational player, has started to work into that role and he has done a decent job with it."
With the move, New England now has 52 players on its active roster. The team can add one more player before the season opener if it chooses. A year ago Belichick cut down to 51 players before signing two the week of the opener