Major college football programs weren't really interested in Tennessee's 94th-ranked high school recruit. Despite lettering all four years on Farragut (Knoxville) High School's varsity squad, the lanky defensive end, who began his prep career as a linebacker, could only manage two-star status as the nation's 193rd-ranked weakside prospect following his 2015 senior season.
How could Cole Strange have foreseen that, little more than six years later, the six-time Super Bowl Champion New England Patriots would make him the 29th overall selection in the National Football League Draft.
In the meantime, plenty of FCS schools (formerly know as Division I-AA) came courting the young Strange. The summer before his high school senior year, he verbally committed to the University of Tennessee-Chattanooga, just a two-hour drive southeast of his East Tennessee hometown.
Yet, when the Air Force Academy made him an 11th-hour offer, Strange's imagination took flight. Unable to resist the allure of playing at the FBS level (previously called Division I), Strange backed out of his promise to Chattanooga. On National Signing Day, when high school recruits ceremonially commit to the colleges of their choice, Strange chose Air Force.
Just a few months later, however, in summer 2016, Strange realized that perhaps he allowed his head to drift too high up into the clouds. Far-off Colorado Springs couldn't compete with his home state, so, Strange wound up going to Chattanooga after all.
With his change of heart came a change in position as well. The Mocs' coaching staff determined that Strange could best flourish with them as an offensive lineman, even though the young man had never played on that side of the football.
Strange redshirted during his 2016 true freshman season, at the end of which Nick Hennessey joined the program to take over as offensive line coach. "He was small … About 245 pounds at the time," Hennessey recalls his first impression of Strange. "But we knew that he had some athleticism and were excited to see what he could do going forward. He just hadn't done it yet. It was more potential at that point."
A Danvers, Mass. native, where he lettered in three sports himself, Hennessey saw much of himself in Strange and took an immediate shine to his raw prospect. Like Strange, Hennessey played offensive tackle at the FCS level for Colgate University before briefly experiencing NFL life as an undrafted member of the 2009 Buffalo Bills practice squad. He'd spend most of the next few seasons in the Canadian Football League before moving into coaching.
"I get a little biased [about Strange] because I was undersized as well. I was a little taller and thinner," explains Hennessey. "So, you always get excited about a guy – especially at the FCS level – you're not going to get a guy that's 6-4, 300 pounds. If you are, he's probably missing some other skills. So, to get a great player, it's got to be someone who's going to develop into that."
That's where he saw Strange early on at Chattanooga. Hennessey served at the Mocs' O-line coach for two seasons, twice as long as any other position coach Strange had at Chattanooga. In that capacity, Hennessey got to know Strange well, both as a player and a person.
"He had a great personality, great sense of humor," Hennessey continues. "Got along with everybody. Took on a little bit of a leadership role over time. I'm sure that continued after I left. Kind of an infectious personality. We needed that. We liked who he was as a person. The fact that he was a leader and influencing other people around the O-line room and beyond was really important to us."
Gradually, Strange put on weight, while maintaining his athletic frame. He also assumed a regular starting role at left guard. "We had a tough year [in 2017]," adds Hennessey, "but we wanted to pinpoint who are the guys who we could put our focus on to get the direction of our culture, our mentality to be. Cole was one of the few that we wanted our team to be like, our players to act like."
Never, though, could Hennessey – now the offensive coordinator at Williams College in Williamstown, Mass. – have imagined that the Patriots would one day make Strange a first-round draft pick.
"It wasn't like I came in, saw him, and thought, 'Oh, this guy's going to the NFL.' It's crazy to make any kind of guesses about a kid as an 18- or 19-year-old," Hennessey acknowledges. "But he constantly got better and improved over time. It was a never-ending – every day he was better than the day before type of process for two years. But every day he got closer and closer to that point where I started to come to that realization that he does have potential to play beyond his five years in college."
Upon being chosen by New England in late April 2022, Strange remarked to reporters, "No matter where I got drafted or where I got picked, I was going to push the exact same way with the same chip on my shoulder that I've always had."
From where did that chip come? As a result of not having played big-time college football? Of being considered by draft pundits to be worthy of no higher than a third-round selection? Or perhaps some other source? The latter, according to Hennessey.
"To be a great player, it has to be intrinsic. You have to want it yourself. Nothing I said as a coach made Cole work harder. He had it in him to want to be the best player he could possibly be. Even if he never got drafted, he was going to be the best player he could possibly be, because that's who he wanted to be.
"If he were at Alabama, he would've tried to be the best offensive lineman in the SEC, because that would've been the best lineman he could possibly be. I think if he were at a D-III school, he would've tried to be the best player he could be, because that's what he wanted."
What Strange wants now, as he indicated shortly after being drafted, is nothing more than to suit up in his new Patriots uniform. He might have a chance to do much more than that, however, as New England finds itself with not one, but two starting guard positions up for grabs this coming season. By virtue of his first-round draft status, Strange would seem to have an inside track to one of them. Hennessey believes that, as amenable to receiving coaching as Strange is, the young Patriots lineman has the proper attitude and approach to contribute right away, in any number of ways.
"If [a coach] yelled at him, he didn't take it personally. He was like, 'All right, I did something wrong. Now I can go fix it and become a better player.' He's a good athlete. I think he's going to be versatile enough to move around all five spots … six spots if you need [an extra blocker] on short yardage. He's physical, tough, he's going to go out there and try to beat the crap out of the guy in front of him for 60 minutes. That's how he's going to play."
Speaking from his own personal experience, Hennessey concedes that the NFL is business-focused, both on and off the field. If Strange therefore doesn't perform well enough, someone else will step in, no matter that the rookie is a first-round pick.
"Every day," says Hennessey, "he's going to be facing a great player. He was able to play guys that weren't as good sometimes [in college]. He's going to be in practice every day facing the best competition he ever faced in college, day in, day out, but I think he'll adjust to that absolutely fine.
"He's going to continue to work to be the best he can be, to push himself. He won't compare himself to others. At that level, you sometimes get in trouble by trying to do what everybody else is doing instead of trying to do the most you can do to be ready. I don't think he'll have that problem. He'll do the extra things he needs to be prepared to compete and to play and to win. That's going to be a major plus for him. A lot of guys develop that over time and learn how to be a pro, and by the time most guys learn it, they're already out of the league. I think he knows that already.
"I grew up in Massachusetts. Big Patriots fan," Hennessey emphasizes. "I think he's someone Patriots fans are going to love. He's tough, he's physical, he's relentless. He's going to scrap, he's going to fight, going to make you proud every day. Fans will love him."
Patriots Draft Pick Profile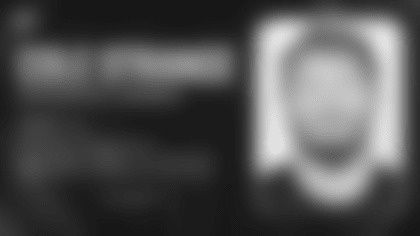 Strengths: More athletic and nimbler than average for his size; plays with an aggressive nature; strong run-blocker; intelligent on and off the field; brings position versatility along the interior of the O-line.
Weaknesses: A bit leaner frame than usual for his position; sometimes has difficulty recovering when beaten initially by defender; has only played O-line for six seasons and thus needs to refine his overall technique.
Personal: Middle child with an older brother and younger sister. First name is actually Devin; Cole is his middle name. Honor Roll and Dean's List student throughout college. Graduated in December 2020 with a psychology degree.
Comparable NFL player: J.C. Tretter – Like Strange, Tretter made the NFL after playing at the FCS (Division I-AA) level. Similar body types that can play anywhere along the interior offensive line.
Table inside Article

| YEAR | GP | GS | POS. | HONORS |
| --- | --- | --- | --- | --- |
| 2016 | Redshirt Year | | | |
| 2017 | 10 | 6 | Left Guard | Phil Steele Freshman All-America |
| 2018 | 11 | 11 | Left Guard | 2nd Team, All-Southern Conference |
| 2019 | 12 | 12 | Left Guard (11), Center (1) | 2nd Team, All-Southern Conference |
| 2020 | 14 | 14 | Right Guard | 2nd Team, All-Southern Conference |
| 2021 | 11 | 11 | Left Guard (9), Left Tackle (2) | 3rd Team, A.P. All-America |
| TOTALS | 58 | 54 | | |
Table inside Article

| PLAYER WORKOUT NUMBERS | COMBINE AVG. FOR POS. |
| --- | --- |
| Height: 6-5 | 6-4 |
| Weight: 307 | 317 |
| 40 Yards: 5.03 | 5.18 |
| Bench (225): 31 | 24 |
| Vertical Jump: 28 | 26.5 |
| Long Jump: 10'0" | 8'6" |
| Shuttle: 4.50 | 4.76 |
| Cone: 7.44 | 7.81 |
What they're saying …
"If you can find the tape, go watch [Strange] against South Carolina in 2018. He was probably about 285 pounds but was getting after it against [future San Francisco 49ers D-lineman] Javon Kinlaw, who was a lot bigger and stronger." ~ Unnamed scouting director for an NFC team, as told to NFL.com