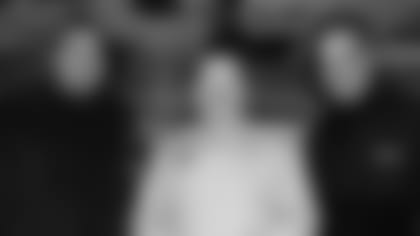 ]()Former Patriots Russ Francis and Max Lane along with five New England Patriots cheerleaders enjoyed Super Bowl XL aboard the USS George Washington aircraft carrier. The visit was organized by the Morale, Welfare and Recreation Dept. and held in the ship's hanger bay. On the morning of the Super Bowl Russ, Max and the Patriots cheerleaders left Logan Airport bound for Norfolk VA where they were met by their US Navy escort and whisked away on the COD transportation to an undisclosed location of the USS George Washington aircraft carrier. They all agreed the flight aboard the COD was an amazing experience, especially the take off and landing.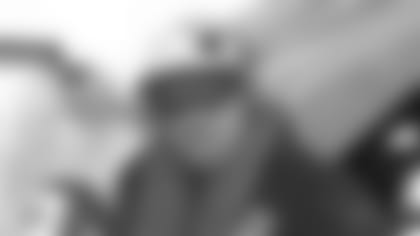 ]()Former Patriot offensive tackle Max Lane, said the flight was thrilling and he wishes he could do it a hundred times a day.
Max who played his college football at the Navel Academy found the entire Super Bowl experience on board the carrier rewarding. He shared they had an opportunity to tour every part of the massive ship. The hospitality of the crew was superb. During his NFL playing days he claimed to have never watched the cheerleaders perform, now as an alumni he enjoyed their outstanding show and marveled at the interactive nature involving the crew.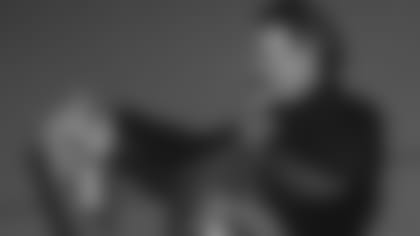 ]()The alumni and cheerleaders signed autographs and visited with the crew members. Many crew members waited in line for over an hour for this opportunity.
85 former tight end Russ Francis was excited when offered to invitation to participate in this event he however had no idea the auspiciousness the entire experience would reward him. He stated "I'm truly impressed with the crew's proficiency and professionalism, I feel well protected and safer after this experience." Russ commended each sailor and crew member he came in contact with thanking them for their commitment and service to the United States. Russ generously presented Patriots memorabilia to the captain, other officers and crew abroad the carrier.
]()All in attendance were grateful for the opportunity to attend this event and that in a small way they were able to personally thank the men and women of the US Navy for their dedication and diligence in protecting our nation.