I raised my glass to toast the New Year, and a moment later, the TV channel showing the Times Square celebration went dark.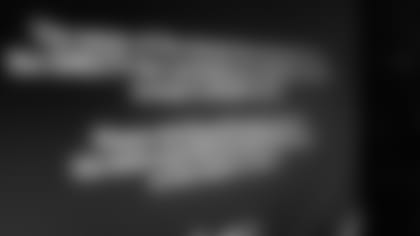 Happy New Year? Not with continuing channel blackouts that have driven viewer and fan frustration to epic levels again. Consumers are stuck in the middle, feeling like an afterthought by large corporations battling over mega-bucks.
Why the cable TV version of Groundhog Day? It's easy. Pay TV service providers compensate the programing networks whose sports, movies and shows they deliver for that ability under what's called retransmission contracts. When they end, some are renewed on time and without mention, but other times when rate increases seem high, unsettled deals lead to blackouts such as New Year's Day's DirecTV example.
When retransmission contracts aren't renewed, viewer anger is rekindled and consumers look to the FCC and others for help. In what could further damage cable TV, many have another real reason to cut the cord in favor of emerging Internet TV services and/or buy HD antennas for over-the air broadcasts.
Though unrealistic, TV viewers would like their services to be a utility, like electricity, heat and water. For the increasing amounts they pay for cable TV, they expect disruption-free viewing and helpful customer care and support.
As 2017 approached, NBC was planning to pull it channels from Charter cable services and Hearst TV planning to pull its channels from DirecTV service. The first pair extended their negotiations past January 1, but with no estimated resolution for angry viewers left in the lurch. The second hasn't, raising user ire. Sinclair Broadcasting has been at odds with TV-provider Frontier Communications with no end in sight.
Action Oriented?
By now, well aware that there isn't any cavalry on the way to save the day, consumers say they are exploring cable TV alternatives - the last thing traditional pay-TV providers want or need with a fast-growing list of Internet TV services that includes Sling TV, CBS all Access, Sony PlayStation Vue, Hulu and DirecTV Now.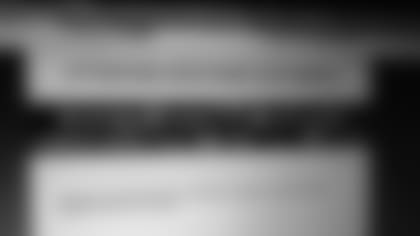 Since the regular season is over, getting through the next month of playoffs is easier. If you have a strong over-the-air signal from your local TV stations, buying a TV or roof-top HD antenna (a one-time purchase-$20-$50/no monthly charge) should give you games on broadcast networks such as NBC, CBS, Fox and more.
Remember, it's the local stations you need to follow along with your team. And one big caveat for streaming services: they can't air games covered by your local stations, due to licensing agreements. That leaves you with an HD antenna and a hybrid device (see below) for that.
Go Mobile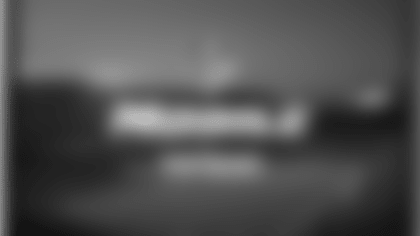 Verizon is the official NFL wireless provider. As such, Verizon customers who download the free NFL Mobile app live stream all playoff games and Super Bowl LI to their smartphones and connected devices. The carrier doesn't charge customers for data used to stream these games.
Hybrid Devices
Video equipment companies such as TiVo with its Roamio OTA box are creating devices that combine over-the-air antennas with viewing of programming from Internet streaming options. For NFL fans, this could be a killer combo as they could subscribe to an online service that carries broadcast channels as well as NFL Network and NFL RedZone. With the league licensing these channels to Sling TV, Sony's Vue, CBS All Access and more this year, fans get more than before.
The Roamio carries a onetime "lifetime" charge of around $500.
Broadcaster streaming.
If you need to piece together an online plan, CBS is part of the solution. The company is streaming all AFC playoff games (Wild Card Weekend, Divisional Playoffs and the AFC Championship Game). Its fledgling online service - CBS All Access - offers these broadcast games and much more NFL via live game streaming in its $6.99 limited commercials and $9.99 commercial-free offerings.
Wait for it…
An interesting service is the multi-faceted, $199-a-year, NFL GamePass. The core capability here is the ability to watch most any game any time after it has ended (including playoffs and the Super Bowl).  Formerly called Game Rewind, it was combined with live audio of games and other rich features and capabilities for form GamePass. It also allows fans to watch games back to the 2009 season. No live games but no lost games either. At the $99 price for an entire regular season of your team's games, GamePass seems like an affordable safety net.
That's the Ticket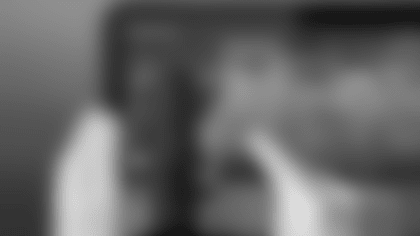 The NFL Sunday Ticket, which has been carried via DirecTV satellite for years, delivers out-of-market games to subscribers. Some years ago, it decided to create an Internet streaming version, but has been available only if you can't get the company's satellite dish TV programming. There are a few exceptions such as students of two-year colleges. DirecTV has rights to NFL Sunday Ticket for years so the chances of retransmission dispute-driven channel blackouts should be zero.
The student price this past season was roughly $100.
The Bottom Line
Nobody likes any type of blackout period. Network/channel blackouts have come and gone but continue to be an annoying and frustrating disruptive phenomenon. The latest flurry of disputes could serve as an added incentive for viewers to explore alternate options as a safety net or as a permanent replacement.
The $64,000 question for cable TV providers (cable, satellite and telco) is whether blackouts, atop of raising rates,sometimes subpart customer service and a focus on cutting TV costs, will result in accelerated cord cutting. Only time will tell.
Bob Wallace is a technology journalist with over 30 years of experience explaining how new services, apps, consumer electronic devices and video sources are reshaping the world of communications as we know it. Wallace has specific expertise in explaining how and why advances in technology redefine the way sports teams interact with their partners, players and fans. He's the Founder of Fast Forward Thinking LLC.