For NFL fans looking to join the cord-cutter masses, reality bites. There's no one service that streams all NFL games. Don't expect one this decade. But identifying what current OTT offerings do and don't provide can help fans build a combo that can meets their live game needs.
The allure of OTT services grows for consumers in general every time a new service is launched, as was the case recently when the long -awaited Hulu Live joined YouTube TV, AT&T DirecTV Now, Sling TV, Sony PlayStation Vue and more. But the league' broadcast TV deals run five more years, through 2022.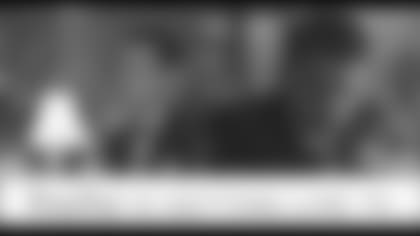 Many OTT options, such as Hulu's new service, offer sports channels in their channel lineups including base broadcast channels and regional sports networks. The monthly prices for some of these skinny bundles can be half or less than what fans pay for cable TV each month.
The future certainly appears brighter for sports fans as the availability of live sports seems to climb with each OTT service launch. For example, core broadcast networks - ABC, NBCU, Fox and CBS - are all part of the new Hulu service as are Turner channels and popular regional sports networks (RSN).
The Combo Approach
But before sports fans, especially those of America's game cut the cable cord for any of these promising OTT services there are some important catches and works-in-progress that need to be identified, understood and addressed to avoid NFL fans suffering from cord-cutter remorse.
The biggest shortcoming for NFL fans is gaps in live game coverage. To date, many OTT services are often as well known among pigskin fans for the sports channels they lack than the ones they have. For example, Hulu carries CBS, while several other OTT services don't. Sling doesn't include CBS, but offers Fox, NBC and ESPN channels.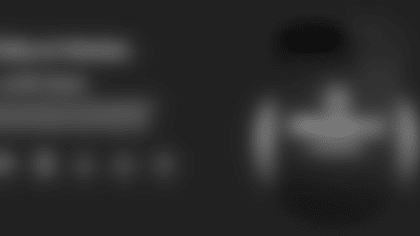 The silver lining to the cord cutting cloud of confusion for NFL fans is the availability of low-cost add-ons to OTT services that fill in key gaps in game availability. Add HD antennas and perhaps NFL Mobile from Verizon to the mix and you have a comprehensive combination.
OTT broadcast reach is first and foremost for NFL fans are the main networks carry the vast majority of live games (NFL Networks helps). But when you see NBC, CBS, etc. you initially only get games aired on stations the companies own, typically the 5 or 6 largest U.S. cities. Beyond that, it's a work in progress.
It is up the networks' affiliate stations in other major metros and smaller areas whether they will air NFL games or not. Fans in the largest TV markets need not worry, but those elsewhere need to examine coverage closely. They may need a device, app or service in addition to the OTT offering to watch local market NFL games.
Broadcast Networks
Meanwhile, Hulu won't offer local TV from all four major broadcasters in every market (though it says it's working on signing deals with more affiliates). Local ABC, CBS, Fox and NBC broadcast nets are available in L.A., New York, San Francisco, Philadelphia and Chicago; in other areas, customers may have access to only two or three local stations, according to Hulu.
The broadcast coverage challenge can be met in the vast majority of instances by a one-time purchase of an indoor or outdoor HD TV antenna to grab the free, over-the-air signals that include NFL game telecasts on Sundays and beyond.
This is of great importance as the NFL's current TV deals with broadcasters run through 2022.
The current generations of these iconic, TV-industry mainstays are relatively inexpensive and widely available. A category of hybrid set-top devices can use HDTV antennas and support online streaming concurrently. The TiVo Bolt box carries a $200 onetime charge and $150 a year starting ($12 a month) in the second year for service. It includes several key DVR functionalities.
Conspicuously Absent
While Hulu Live TV's channel lineup is flush with channels that carry sports and RSNs, a closer look raises questions as to why the league-owned NFL Network is M.I.A.  Pro football fans might find this a deal-breaker given the NFL Network's coverage of the league, augmented by award-winning original programming and more.
The NFL has already cut deals with early OTT services, Sling TV from DISH and Sony PlayStation Vue, to carry both the NFL Network and its-addictive NFL Red Zone channel. NFL Network is currently in roughly 70 million U.S. homes according to the league.
Recording?
If you wish to record any programming, you'll have to first check and see if the OTT service offers the capability. If yes, look closer as restrictions and extra charges typically apply. The Internet TV services usually offer what's called a "cloud DVR" which means content is recorded and housed in the network - not on a box in your home.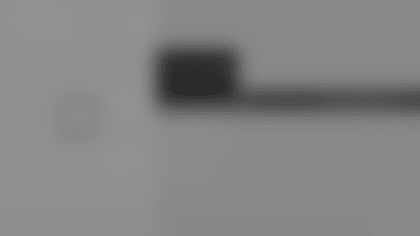 The DVR service approach is a work-in-progress for many providers and most always has limits for programming storage. If you exceed them, you pay extra. YouTube TV offers the longest storage period at nine months before it begins deleting the oldest recordings.
In the Hulu service for example, 50 hours of storage is included, but for an extra $15 a month you can store up to 200 hours of programming.
Ad Skipping
DVR functionality is at least equally embraced because of their ability to skip ads in recorded content upon playback. But don't assume add skipping applies to everything you record. For example, without one service's pay-extra DVR storage option, fans can't skip through ads be they in recorded NFL shows, game casts or original series.
In Demand
For those sports fans seeking video on-demand, Hulu's original service offers plenty for $8 a month ($12 a month with ad skipping). Hulu Live TV can get the latter added in for $4 a month for the TV show and movie content library.
Streaming
Some OTT services have limits to the amount of streaming you can perform. Hulu live TV lets subscribers create up to six different user profiles but supports only two concurrent streams to the home. If you want/need more, an additional $15 lands you unlimited streaming according to the company.
Device and OS Support
When it comes to device support, OTT services typically support a handful of popular options such as Xbox One, Chromecast, Apple TV, Amazon Fire TV and Apple TV with pledges to extend the list moving forward. Mobile device support should include iOS and Android. Check the supported device list most every OTT service provider offers on their web pages.
Service Status
In the hair-on-fire rush to enter the booming OTT market space, some service providers are learning and testing on the go. For example, instead of waiting for a complete (for now) service at commercial launch, some are introducing beta versions of their offerings.
'Beta' essentially means work-in-progress, with issues/problems encountered by early subscribers and the provider to be addressed as they go.
Don't Be a Pioneer
Even if fans find a service or service combo loaded with NFL games, they shouldn't be among the first or fast followers to a new one. There's no benefit to being first on your block to sign up for a brand new service, especially considering the work-in-progress nature of them.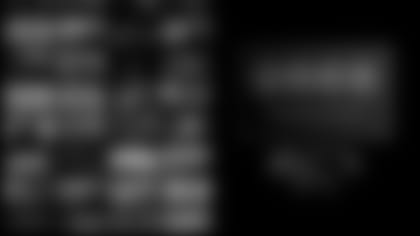 Why? In the race to join the OTT pack of big names and create interest quickly, the providers of these services are often not prepared to handle the initial waves of consumers which can lead to an array of front office/back office and performance issues. Rushing new products and services to market has historically been a problem dating back to pre-Internet days.
This approach can backfire on OTT providers. AT&T's CEO has admitted it was not ready for the wave of interested consumers, which led to reported customer problems and more. Now reports say demand for DirecTV Now has flattened out. To borrow a heavily-used saying "you don't get a second chance to make a good first impression."
The Bottom Line
NFL fans have long waited for a fully loaded OTT service. It has been over two years since Sling TV from Dish launched and providers are still working on a way to take expensive sports channels onto their internet TV services while keeping the monthly cost lower than cable packages. The work continues.
For those NFL fans pressed by their households and/or budgets to cut the cord soon or now, combining an Internet TV service with an HD antenna (and the NFL Mobile app through Verizon Wireless) can provide heavily loaded live game coverage.
And while OTT services are evolving and could add more NFL programming channels, don't expect a single offering that streams all NFL games live and includes all the features needed to best enjoy them any time soon. But combining an OTT service with add-ons can bring fans much closer to their goal.
Bob Wallace is a technology journalist with over 30 years of experience explaining how new services, apps, consumer electronic devices and video sources are reshaping the world of communications as we know it. Wallace has specific expertise in explaining how and why advances in technology redefine the way sports teams interact with their partners. He's the Founder of Fast Forward Thinking LLC.