When it comes to covering NFL games and producing magnetic highlights, broadcasters and Internet streamers have a growing array of camera options at their disposal to take fans in the stands and those watching at home to a new level of viewing.
The options run the gamut from high tech to low tech cameras from Intel's 360-degree replay stadium ring of high definition cameras, pylon cams and ultra-high definition 4K units to spider cameras that are attached to wires above the field and can move to capture the most-sought vantage points.
As we saw on Thursday- and Sunday Night Football this past week, all are staples that give gamecasters flexibility in what they can provide viewers during (and after) games, whether fog is a factor or not.
The Spider Cam
Though not as high tech as the Intel freeD systems, spider cameras saved the night for NBC and the NFL Sunday night when fog rolled in and enveloped Gillette Stadium during the Super bowl 51 rematch featuring the Patriots and the Atlanta Falcons.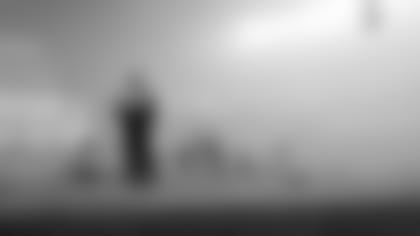 The thick fog obstructed the view of many NBC cameras to the point where the broadcaster switched to a so-called spider camera that was suspended on wires just over the playing field and can be remotely moved from spot to spot. During the weather-challenged SNF broadcast, the cameras were frequently positioned behind and a bit above the team on offense, providing fans a vantage point rarely featured in NFL game coverage.
The spider cameras are perhaps best known for delivering live overhead views from above huddles.  After saving the SNF telecast, you can expect these cameras to see wider use in contests where the weather renders standard TV broadcaster setups of limited or greatly diminished value.
The moral of the story in this case is that when it comes to covering NFL games in trying conditions, it's not the number or tech element of the cameras that matters most.
Pylon Cams
Late last week, during the Thursday Night Football telecast of the Oakland Raiders-Kansas City Chiefs contest, cameras in pylons located at either end of each goal line, provided up close and riveting footage of players fast approaching the end zone after catches or as part of runs.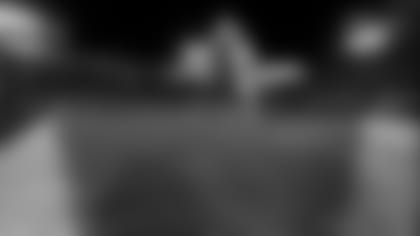 Most notably used way back when in the Super Bowl matchup between the Patriots and the Philadelphia Eagles in the Super Bowl 39 in Jacksonville, FL, pylon cams have been used for cameos in the NFL and in NCAA football playoff games.
Typically impact resistant in their orange foam enclosures, pylon cameras have carved out a defendable niche role in football telecasts. In some cases, pylon cam footage, and views from 360-degree replay systems can be used by referees to help determine the outcome of challenged and reviewed plays.
Intel freeD Camera Systems
If you enjoyed Sunday gridiron action on TV, chances are you'll enjoy Monday morning replay TV on NFL.com and beyond. Powered by advanced video processing tech from Intel Corp., the next-gen replays give visitors a 360-degree view of plays, from toe-tap catches to key blocks from across the league.
As part of a deal between Intel the and National Football League earlier this year, Intel's Sports Video group deployed its Emmy-winning, super high-def camera ring systems in eight more team venues for the 2017 regular season, bringing to 11 the number of venues equipped with Intel's freeD technology.
Action captured by the rings of 30+ cameras provides a new dimension to highlights by delivering fans Matrix-like replays of on-field action that are night-and-day different from traditional TV cameras which focus on following the pigskin - often from only one, or maybe two, vantage points.
Even more impressive are freed replays that appear to give a first-person, you're the QB, view of plays as they unfold. It's anticipated that the 360-degree replays will eventually become a featured piece of traditional TV broadcasts and Internet-streaming of NFL games.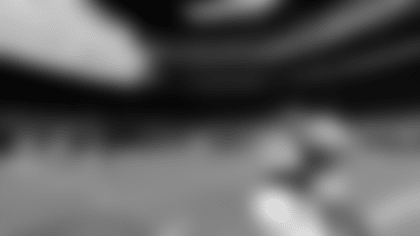 The tried-and-true freed technology, productized by Israeli Startup Replay Technologies, was acquired by Intel last year? The 360-degree replay system was on display at the last two Super Bowls at Levi's Field in San Francisco and Reliant Stadium in Houston. The freed system will again be on display at the Super Bowl which will be played in the new U.S. Bank Stadium in Minneapolis in early February.
The new home of the Minnesota Vikings was one of eight NFL team venues equipped with the advanced video processing system this season. The venue joins the home of the Pittsburgh Steelers, New England Patriots, Carolina Panthers, Indianapolis Colts, Washington Redskins, Kansas City Chiefs and Cleveland Browns.
The Intel 360-degree replay systems consist of more than just 30+ super high-definition cameras. Because of the huge amount of video they capture, high-speed Intel-powered servers are needed to process and help render the next-gen replays for use on huge stadium video boards and by broadcasters carrying the game.
In taking staple play replays next-gen, 11 NFL venues will use Intel's freeD tech-driven ring of 38 ultra-high resolution 5K cameras installed high above the field, combined with super high-performance servers to produce a 15-30 second replay from 1 terabyte of video data for use in a matter of minutes, **according to Intel. **
4K on the Way?
Used far outside the NFL and farther beyond live sports, it's unclear when games will be covered using 4K UHD gear. CBS used 4K units early on for super zoom views of plays right along the sidelines to give fans a better (closer) look at what could be close calls.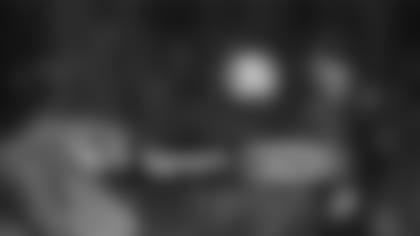 It has been predicted by many that once the price of 4K cameras drops, broadcasters will upgrade their HD units to better cover these mass audience events. The format has been used for live sports coverage in the U.S. and abroad - and with movies - but widespread use in the NFL is still a future.
In the meantime, DirecTV here in the U.S. and BT in the U.K offer dedicated channels that offer programming in the 4K format. And remember that CBS and DIRECTV combined to deliver the Masters Tournament in 2016 in 4K. Much of the Olympic games in Rio were shot in 4K as well.
Finally, 4K is alive and well on gaming stations and your local cinema plex….and on Netflix.
The Bottom Line
In the early days of televised sports, it was low-def cameras that delivered game telecast to black and white TVs with rabbit-ear antennae, but without remotes. In those way back when days you got standard camera angles with an occasional view-from-above compliments of the Goodyear blimp. It can be said that camera technology and sports like pro football helped advance each other.
The days of a one-size-fits-all camera system capture of pro sports are gone, giving way in the NFL to a broadcaster and streamer approach in which each type of camera serves as specific purpose be it a sideline cam, spider cam, pylon cam or a network of cameras installed in the high ring of many NFL network to capture video and produce 360-degree replays of on-field action ASAP.
Is virtual reality next for live NFL games? Expect evolution. It's guaranteed in the sports-tech world.
Bob Wallace is a technology journalist with over 30 years of experience explaining how new services, apps, consumer electronic devices and video sources are reshaping the wide world of sports. Wallace has specific expertise in explaining developments at the intersection of sports and technology. He's the Founder of Fast Forward Thinking LLC.