After 30 years of trying new and different things on the field, in the stands, and occasionally on TV, the Arena Football League (AFL), is going all in on pay live game streaming after a successful trial run of an OTT product and enabling technologies last season.
In just a few weeks the AFL will begin offering fans games for $5.99 a month or $29.99 for the entire season. A partial free option is for fans to watch a weekly game carried by CBS Sports Network as part of a multi-year deal set to expire next year.
The pay OTT service is just part of an extreme the makeover that the AFL began this year that also includes new apps, fantasy football, helmet cams, hat cams, original programming, on-demand content, and a new and improved AFL league web site.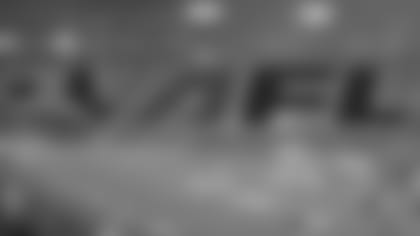 "We had been trying to be a spring-time alternative to the NFL, but we decided a better strategy would be to take our indoor, fast-paced, high-scoring game to millennials who enjoy tech," explained AFL Commissioner Scott Butera in a phone interview. He has historical perspective having attended his first pro football game in 1975 in the then Schaeffer Stadium in Foxboro, MA., and having followed football leagues ever since.
The AFL teamed with New York-based video experts Sportsrocket to build the league's OTT "network" earlier this year. AFL Now allowed fans to watch all games for free last season. Its paid subscription model for 2018 is exactly what many NFL fans have sought - a single source for all league games.
The big technology push goes even farther, according to the commissioner, a Massachusetts entrepreneur. The AFL used helmet and hat cams last season to capture - and share - video wherever possible.  The league is also launching a mobile fantasy football platform that will enable fans in the stands to play during the games.
The "new" AFL strategy would not have been possible without the rise and evolution of live game streaming and the enabling technologies and infrastructure. And while teams - University of Texas' Longhorn Network - and conferences - SEC, ACC, Big Ten - have already created robust network services for their members and fans the early cost of such ventures kept some interested parties watching from the sidelines.
New for 2018
This year, AFL Now consisted primarily of live game coverage. Next season, as a subscription pay product with a paywall, Butera claims other content staples such as highlight packages and on-demand comment will be among the items added to the mix.
There was a time way back before the Internet, smartphones and sports tech when a new football league needed a major TV broadcast contract to televise its games, some big-name players and a public relations blitzkrieg to drive ticket sales for a solid shot at viability.
Social!
With that in mind, the AFL plans to make heavy use of social media, something not available way back when, but a staple of fan engagement and monetization for the pro and college sports leagues today.
Social media is the great democratizing communications and fan engagement tool. As has been shown in recent years by the NFL, social media and online TV services can provide a large source of revenue and also large build audiences if they carry live sports contests or highlights.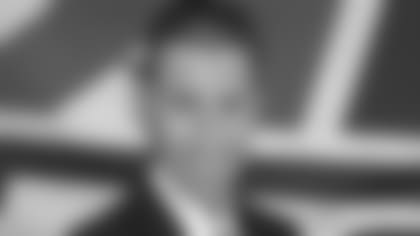 The established AFL chugs ahead with franchises in markets such as Baltimore, Philadelphia, Cleveland, Albany, Tampa Bay and Washington. Both leagues have teams holding open tryouts in the months ahead. The AFL lost Portland this year. Albany is an addition to the list for 2018.
There's additional buzz around the AFL, which will add a team in Albany, N.Y. for the 2018 season. The local owners/operators have partnered with the owners of the Philadelphia Soul that includes Ron Jaworski, Dick Vermeil, Jahri Evans and Marques Colston. The Albany club will hold open tryouts after the yearend holidays.
Online Opportunities 
The AFL has happily embraced tech and tech-driven options for growing its fam following and raising its profile.
The league, which plays from early April to early August each year has witnessed the emergence of OTT technology and now it has been implemented to further their cause. TV-wise, it had leaned on CBS Sports Network, a sports-focused channel that did not exist in the days of throwbacks, for game coverage.
The channel will televise a slate of regular season games (but only one per week) for the 2018 AFL season. CBS Sports Network has carried AFL games for five years now.
Aware that one a week is not enough on its own, the AFL created the AFL Now package whereby fans can watch all its games online. The offering allows fans to watch along, on desktop, tablet, and mobile web or through iOS and Android apps. Fans can download the free app now.
The AFL has gone well beyond live programming by creating original programming that can be viewed by fans on demand. Hours of behind the scenes original programming and pre-game analysis, plus on demand versions and highlight reels for the games fans missed is now available according to the league's website.
Sportsrocket helps with the streaming of its games. The league also reached an agreement with Twitter to stream five of its games last season, it's unclear if the social media service will be part of the league's game distribution plan for the 2018 season.
Rocket Power
Sportsrocket provides a complete sports media solution for leagues, teams and rights-holders, alleviating the need for the big capital investment and dedicated staffing previously required, according to the company.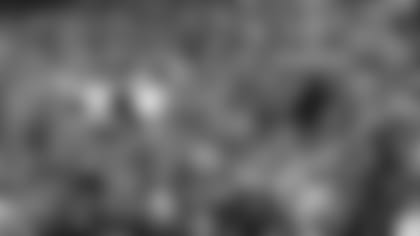 The New York-based media firm's Turbine offering allows content owners to publish live streams feeds to multiple social media sites concurrently.
"Turbine doesn't require a long-term contract, and is integrated with Sportsrocket's media operating system, which offers game and highlights management, multi-platform video-on-demand syndication, OTT distribution, subscriber and advertising monetization, said Sportsrocket in prepared materials. "Turbine also enables live look-ins on social media if the game is streaming elsewhere, such as OTT or behind a pay wall."
The Bottom Line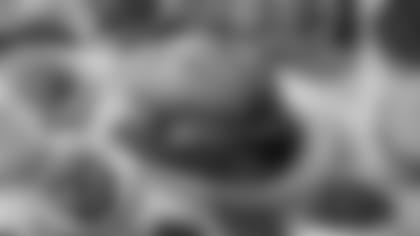 Tech-wise, the 30+ year-old AFL has come a long way, mostly in the last year. The 2018 season will go a long way to determining the success of the league's technology makeover and with that, the league's health and wellbeing.
The evolution and democratization of sports tech gives a fast-growing list of teams, conferences and leagues a great deal more than a meal to be thankful for today.
Bob Wallace is a technology journalist with over 30 years of experience explaining how new services, apps, consumer electronic devices and video sources are reshaping the wide world of sports. Wallace has specific expertise in explaining developments at the intersection of sports and technology. He's the Founder of Fast Forward Thinking LLC.