What could be better for a hardcore football fan than to help plan wireless coverage for the NFL's Super Bowls, which has come with the opportunity to attend the events?
Thanks to the intersection of technology and sports, Verizon's Brian Mecum, is living and working a dream that others can only hope for at bedtime. But if you think planning for new and upgraded distributed antenna systems (DAS) for NFL venues both new and older is a light-lifting, walk in the park, think again.
Soaring fan video demands have called for Mecum to build brainier and brawnier wireless systems.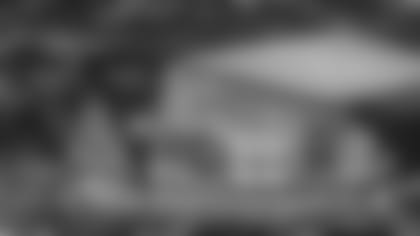 "We have learned from usage and from habits," said Mecum, who serves as Verizon's Vice-President for Network-West.  He's responsible for helping drive network planning for the service provider and has worked on the last several Super Bowl wireless projects.
The recent Super Bowl fan data use numbers establish the trend.
Super Bowl 49: 4.1 terabytes of data used
Super Bowl 50: 7.2 terabytes of data used
Super Bowl 51: 11 terabytes of data used
Super Bowl 52: ????
Ok, so plan for a substantial rise in sharing video, photos, streaming and texting right?
Not so simple…Plan for the unpredictable too. For instance:
The Stefon Diggs catch and TD run one play known as the Minneapolis Miracle helped propel that NFC Divisional Round game past Super Bowl 49 in terms of total data used.
A Tall Task
And remember, a Super Bowl wireless project extends far beyond the actual stadium to key locations throughout the host city making the effort far more complex, resource-intensive and time-consuming. That's the type of project Verizon took on roughly two years ago.
These undertakings are also typically a live showcase of the latest wireless technologies and products as fans' user demands continue skyward. Systems upgraded and implemented for the first time are expected to shoulder the load for years to come.
What's a DAS?
For those not versed in wireless tech talk, a DAS What's a DAS? Part of the answer is with a robust distributed antenna system, (DAS), which is a network of spatially separated antenna nodes connected to a common source that provides wireless service within a geographic area or structure. It's common for venues to have DAS from multiple wireless providers. Read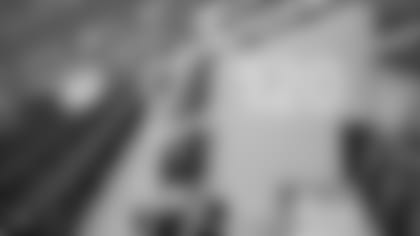 So what goes into installing a DAS? For starters at US Bank Stadium, it entailed creating a network of devices that would essentially be invisible. That meant placing antennas under seats, as part of hand rails (see picture) - and under drink rails.
But these systems require larger and far more powerful antennas, which Verizon addressed with what's called Matsing Balls. These devices are ultra-high-power units that hang from structures above and also go unnoticed by the average football fan.
Testing, 1,2,3
Then comes Verizon techs manually testing the DAS by walking the venue - most recently US Bank Stadium - to check to ensure the signal strength is consistently strong. Mecum gets personally involved. He walked 67 miles in seven days as part of his regimen to determine if the coverage "is reliable and capable."
Fast Response
For the game, Mecum has planned to have 100 techs equipped with spare parts staged throughout the stadium so that in the event of a hardware or antenna problem or failure, it can be replaced and the service level resumed without and extended or long-term problem for fans.
"If it's a hardware problem they can address it in real-time," said Mecum.
On the Field
While some things stay the same in Super Bowl DAS planning, others do change. For instance, Mecum remembers a time when the network end at the first row of stadium seats. But with all the people milling about the sideline and folks such as photographers shooting pictures and working the game, the DAS needs to include wireless usage from these folks.
The Bigger Picture
Make no mistake: though DAS efforts and more for the NFL's most important annual event takes plenty of planning and action, Mecum's responsibilities extend far beyond showcase Super Bowl venues.
In fact, actual planning for the US Bank Stadium DAS and supporting wireless infrastructure began two years ago in 2016. And that's because it entailed the expansion and upgrade the Verizon network in the Twin Cities area.
Completing this tall, multi-year task resulted in an expansion of wireless data capacity by more than 500% (and added LTE Advanced tech), according to Verizon.
The permanent new network enhancements will boost performance in U.S. Bank Stadium and areas of anticipated high demand, including Super Bowl LIVE, Super Bowl Experience, popular tourist attractions, airports, hotels, venues and other special event locations throughout the Twin Cities area.
It's a great source of pride that Verizon was selected to build the neutral host DAS systems at three major venues in Minneapolis/Saint Paul:  U.S. Bank Stadium, the Mall of America, and the Minneapolis-Saint Paul International airport.
Next Level Wireless
According to Verizon, its network enhancements for the Minneapolis area include:
24 new permanent cell sites
230+ permanent small cell sites
Doubling of network capacity on Nicollet Mall with a new small cell/design solution inside new bus shelters
LTE Advanced features added to the 4G LTE network for greater capacity and faster peak data speeds
48 percent more antennas (for a total of 1,200+) added to Verizon's DAS at the Stadium in 2017
A new neutral host DAS system at Mall of America boosting Verizon's network capacity by 900 percent
A new neutral host DAS system at Minneapolis-Saint Paul International Airport adding new 4G LTE coverage in tunnels, boosting Verizon's network capacity throughout the airport by more than 1,000 percent
The Bottom Line
Whether he counts Super Bowl 52 as a work day or just one in his continuing fandom remains to be seen. Mecum became a NFL fan in the early 1990s, as a resident of Seattle when local college star QB Drew Bledsoe was drafted first overall by the New England Patriots.
The Verizon executive has attended recent Super Bowls as part of his company's efforts to take fan's mobile engagement to the next level. He's in it, in part, for the love of the game.
Bob Wallace is a technology journalist with over 30 years of experience explaining how new services, apps, consumer electronic devices and video sources are reshaping the wide world of sports. Wallace has specific expertise in explaining developments at the intersection of sports and technology. He's the Founder of Fast Forward Thinking LLC.