Two years ago, career athlete Dave Grandin was still a man with an ambitious plan to provide tech-driven products to advance resistance training and rehab for average Joes and pros alike.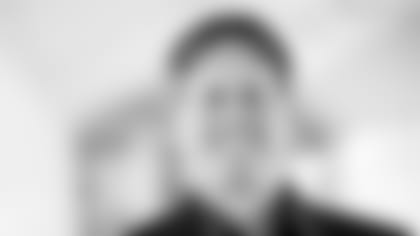 Aware that resistance training is a component of conditioning and rehab, the former varsity college swimmer-turned-entrepreneur focused on creating a sensor that measures force and reports data wirelessly for tracking, analysis and selection of appropriate corrective action.
But as Kiio learned first-hand, there's far more to success than bringing an innovation to life - and market.
It has been a long and often difficult road for Grandin's 15-employee firm. "There are few leaders and innovators when it comes to those who handle conditioning and rehab," the CEO said. "You have to look for forward-thinking individuals willing to blaze trails with a new approach." 
The Big Picture
The Kiio story illustrates the many challenges faced by innovators in their efforts to interest potential customers in using various technologies to enhance and advance (or replace) current approaches. Educating the masses on new or better ideas is but the beginning of what can be a long road to business success for promising sports tech startups and upstarts.
Much has changed for the better on the finding funding - and resources - front in the last five years with the rise and spread of sports tech-focused accelerators which also provide priceless connections to those that influence potential customers and partners. In the past, venture capital was the primary option.
In the Beginning
Grandin founded Fitchburg, Wisconsin-based Kiio, Inc. in 2012, but later things went quiet, which can mean bad news for upstarts in the fast-expanding sports tech space.  
At one point, some contacts and friends hadn't heard from him and expressed concern. All said they are pulling for him in his sports science endeavor.
Major League
It turns out that Grandin was beyond busy building the company, expanding its product line, overcoming resistance to resistance training and ramping up sales. Its customers now include Major League Baseball's Cleveland Indians, the Hand to Shoulder Center of Wisconsin, and the University of Wisconsin Sports Medicine Center.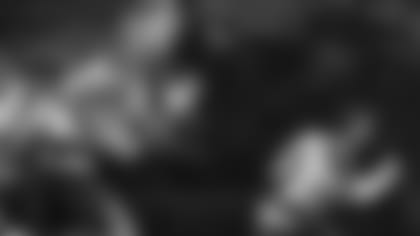 Grey Matter Sports is utilizing the platform to deliver their customized concussion protocols to their athletes.
The Better Idea
Kiio was founded on the idea that progressive variable resistance is superior to free weights and large bulky machines as a therapeutic and fitness exercise approach. Resistance cables offer greater safety, lower cost, greater time-efficiency, portability, and a higher potential to increase actual muscle strength.
Looking to turn subjective measurement of use and results to an objective one, Kiio developed special sensors and software that allow athletes, trainers and physical therapy practitioners collect actual stats from the resistance training that helps all parties measure and track progress.
The sensors collect metrics from training activity that is sent wirelessly to the company's software package for historical tracking and analysis to help gauge muscle building and physical therapy efforts. 
Kiio developed iOS and Android versions of its mobile device app. This allows specifically tailored treatments and regimens recommended after data analysis to be sent from a cloud-based repository to athlete handlers whether a player or team is at home or on the road.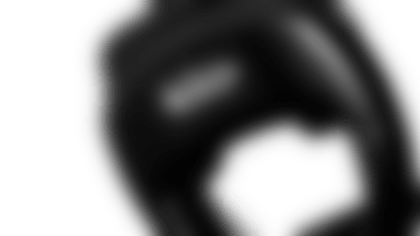 The Kiio FLEX Library software includes animated routines built off some 800 unique exercise templates for patients. They can be customized to specific user needs. The software offers the flexibility to import videos, select custom range of motion, set custom timing and select desired patient effort, the company says.
Convincing prospective customers that its alternative tech-based approach would deliver results took some time, something Grandin knew at least two years ago when he termed this space "technologically underserved."
Validation
Without independent third-party validation, Kiio was amidst a pitched battle to sell prospective customers on switching to its tech-enabled products.  Things got easier in late 2015 when a study published in the Military Medicine Journal entitled *"Reliability, Responsiveness, and Criterion Validity of the Kiio Sensor, a New Tool for Assessment of Muscle Function" *examined the creation.
Worthy of note here is that the Kiio product is applicable beyond amateur and pro sports to the military, where the stakes for participants are far higher - ballfield vs. battlefield.
The study - published in Military Medicine - found the Kiio sensor had excellent reliability, responsiveness and validity. This study tested rotator cuff strength on 44 physically active adults using the Kiio force sensor and an isokinetic dynamometer. 
The study concluded both methods were valid, but Kiio wins on a variety of other factors including cost, portability and adaptability.  "The portability, reliability, and validity of the Kiio sensor give it tremendous potential for injury prevention as well as injury rehabilitation."   
Highest Stakes
With $10-20 million a year pitchers, franchise QBs and vaunted college-level athletes across sports, among targets for the conditioning, rehab and/or physical therapy approach, you can understand reluctance to move beyond the current routine and status quo. 
Make-or-break athletes at any level of competitive sport don't want to learn or hear about the details of a tech-fueled alternative to the regimen they have long followed. They and their handlers are first-focused on results and how quickly they can get back from injury to resume their careers.
The Prevention Challenge
Preventative measures, such as up front screening of athletes, helps identify problems that could otherwise go undetected and potentially lead to injuries.
At present, the University of Wisconsin Health Sports Rehabilitation group and select professional and amateur baseball clubs are using Kiio's force sensor for pre-season and in-season screening, explained Kiio Exec Mark Felcyn.  "The goal is to identify changes in strength ratios or a drop in strength as a leading indicator to potential injury, so preventative measures can be taken."
Preventative measures often include strengthening routines that are communicated through Kiio's mobile patient engagement platform allowing rehabilitation managers and trainers to track and interact with the athletes on progress regardless of their location. 
The package can also help identify potential injury when one body part is tested against its counterpart. 
The Bottom Line
There's no finish line in the sports tech space. Opportunities abound for new products, procedures and processes. But with great opportunity for entrepreneurs and startups comes the heavy weight of educating often-reluctant or disinterested parties on the need for and benefits of innovation through technology.
Kiio has been carrying the weight. Powered by measureable results from early users and other evaluators, the company's breakthrough system has begun to break through to those looking to take their training and rehab efforts to the next level using technology.
Bob Wallace is a technology journalist with over 30 years of experience explaining how new services, apps, consumer electronic devices and video sources are reshaping the world of communications as we know it. Wallace has specific expertise in explaining how and why advances in technology redefine the way sports teams interact with their partners.