In a case of the saying "everything old is new again," Sony PlayStation Vue has evolved picture-in-picture (PIP) technology that dates back to the mid-1970s to let viewers of its Internet TV service  to simultaneously watch three channels in what should be a fan favorite for sports fans.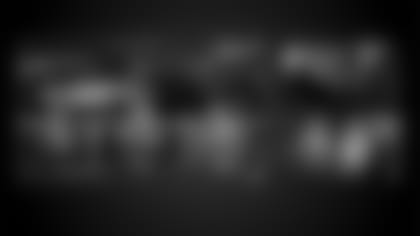 This would allow subscribers to watch two separate NFL games as well as NFL Red Zone on a single screen. Vue is a web TV service accessed from Sony's PlayStation gaming system. The offering is flush with sports programming including and beyond NFL content. 
How about the timing for college basketball fans with the annual March Madness national tournament looming large? With games played across TNT, TBS, TruTV and CBS, hoops fans could watch three games at once with audio selected from any one. Think sport playoffs. Think Olympics...
Beyond Picture-in-Picture
Sony calls the feature Multiview and it's already available on the PlayStation 4. The company claimed in early January that it sold through 6.2 million units worldwide during the 2016 holiday season. The Sony web streaming Vue service also works on a wide variety of wired and wireless devices.
The capability is built on a TV feature in many TVs, DVRs and DVD players called PIP whereby a viewer can open a second (and smaller) window with a second channel. In some cases, supporting PIP means using additional video processing to support three channels concurrently as opposed to the two views enabled with older approaches.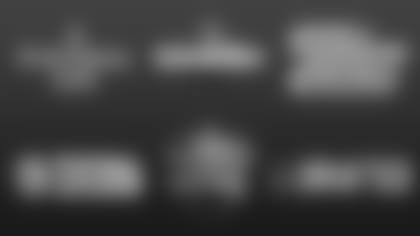 Vue's channel lineup includes ABC, Fox, four ESPN channels, CBS, TBS, Turner, NBC Sports Network, NFL Network and RedZone, many regional sports networks (RSN) which typically carry college and non-NFL pro sports such as MLB and NHL. Get a recap on Vue here. 
Vital Stats
Vue has four plans ranging in price from $29.99 a month to $64.99 a month. Interested fans can go the route of a free trial. It completes with gaming systems Microsoft Xbox and web service Sling TV from DISH Networks. There are no annual contracts.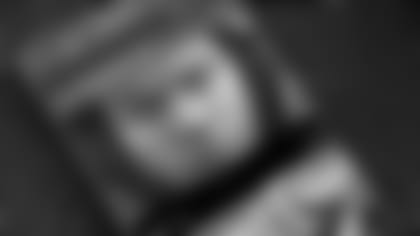 It's important to note that Sony Vue service is not just available to those with the gaming console. It's available on a wide variety of wired and wireless devices. They include Roku, Amazon Fire TV and Google Chromecast devices.  A mobile app that runs on iOS and another for Android is also available. The company says content can be streamed to five devices at once within a household.
Because the Multiview feature can display three games at once, Sony recommends 10 Mbps of Internet bandwidth for the first stream, with 5 Mbps per each additional stream. It currently only works on PlayStation 4s and only with live programming. Sony emphasizes that the availability of local and regional sports programming will vary by location and zip code.
For example, Sony notes CBS is available live in major TV markets and urges interested parties seeking more information on channels available in their area, to visit www.psvue.com and enter your zip code.
Games On
In a recent blog, Sony's Head of Product for PlayStation Vue Dan Myers, explained how to use the Multiview feature: "Just press and hold X on any live TV program from the Guide or Live TV row of the home screen to open up the selection screen for multi-view. A menu will pop up to give you an option of using either two or three multi-view screens. You can select any other live programing from the Live TV strand and start viewing multiple programs at once. The main screen in multi-view will contain audio of the programming.
Press X to start any program. Press and hold X on any live program to start a multi-screen viewing experience.
If you want to switch programs within the multi-view screen, press Square on your DualShock 4. To move a program to the main screen, just highlight the smaller screen and press Square."
The Sony team is working to bring more functionality for sports contest to Vue.
"Our team is currently hard at work to bring even more new features to PS Vue," said Myers. "Coming soon, real-time sports scores will be added to help you know the games to watch. You can also turn off spoiler alerts if you are waiting to watch the big game." 
What Customers Want
Vue subscribers seem excited about Multiview judging from postings on Sony's service website. In fact, they're already asking for enhancements.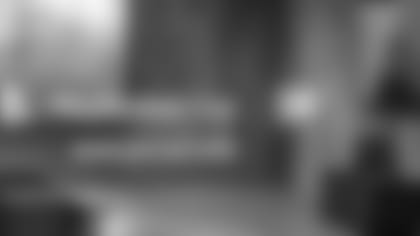 On the programming front, they seek MLB Network with others interested in NHL Network. Many mention they'd like the feature to support 5:1 audio. With the new feature, subscribers can only listen to audio to one of the multiple on-screen channels. 
The Bottom Line
Multiview demonstrates how valuable advances in viewing can be accomplished using tried-and-true base technology that also sets the stage for incremental improvements going forward. An entire generation or two of football fans is unaware of PIP functionality. But you can bet Multiview will spread within younger age groups that watch video and game online.
Bob Wallace is a technology journalist with over 30 years of experience explaining how new services, apps, consumer electronic devices and video sources are reshaping the world of communications as we know it. Wallace has specific expertise in explaining how and why advances in technology redefine the way sports teams interact with their partners, players and fans. He's the Founder of Fast Forward Thinking LLC.