When players and fans descend on Gillette Stadium Saturday morning, it won't be to celebrate the Patriots recent Super Bowl victory. Instead, the crowd will watch professionals compete for signed collectibles, merchandise and cash prizes by playing EA's Madden 17 multi-player online video game.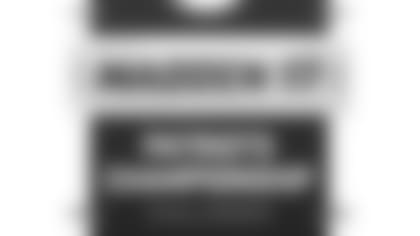 The fast-spreading activity is called eSports and has attracted huge audiences online and on broadcast TV around the world - a tough to reach audience that sports teams and consumer brands seek to reach. The NFL teamed with EA Sports last fall to host tournament games at select teams' stadiums.
eSports consists of professionals playing a multiplayer online game competitively. Typically large groups of spectators look on from the web, community game platforms likes Twitch, apps or even broadcast TV. 
The matches often include commentary, analysis, and related programming - just like a football game on TV.
"The first year is really an ongoing test of a concept that we pitched to the NFL," explained Madden Commissioner Matt Marcou, who grew up an athlete and avid gamer. "Our ultimate goal here is to grow the participation beyond eight NFL teams to league-wide status."
Gillette is already bracing for the tourney it will host in its Optum Field Lounge starting at 11 AM Saturday. Admission and parking are free and re-entry to the facility is allowed. Competing players can also land valuable Patriots sports memorabilia as prizes. A winner will be crowned and advance.
For those who can't attend in person, the Patriots will stream the live event from the team's website (Patriots.com), the official Patriots app, as well as on the Madden NFL Twitch channel. 
"We believe these games can increase the overall football fan base by engaging casual fans of the sport," Marcou said. "These events are a great way for those with a football mind to engage in the sport without putting on the pads."
Tech Support
For the NFL stadium tourneys, EA requires a strong Internet connection in part to help stream the feed outward to those following the proceedings on Twitch and beyond. A custom version of the game is loaded on a server and brought to each facility, added Marcou. The EA crew has tech/operations support staff onsite for quality assurance and watching from EA's Florida location to ensure a smooth event.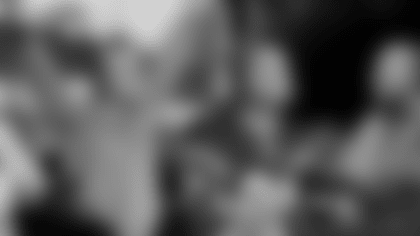 Given the Madden 17 focus of the gaming, the EA - NFL (Patriots) duo is a natural. While gamers might never attend or even watch a NFL game on TV, they are highly engaged with the sport and pay to play. And don't forget another revenue element - sponsors. The event sponsors includeSnickers, Friendly's and Buffalo Wild Wings.
Though game players may not become game-go-ers, it's possible that spectators will continue to watch and perhaps buy the video games and play them, building the eSport. The larger the viewing audience grows, the better financially for all included.
That's why we've seen this marriage of games and gaming as early as a year ago. Everyone wants a piece of the brand-building action. Watching professional gamers compete has magnetism to it for some. In fact, Nike has begun using footage from the competitions in TV commercials.
Introducing eSports
Well in advance of the competition the NFL and EA early last season teamed to create interest around the Madden NFL video game and showcase players across the nation. The result was a weekly series called Madden NFL America that streamed every Friday at 9 PM ET on NFL.com and aired on Saturdays at 8 AM ET on the NFL Network channel.
The 30-minute episodes, created in partnership with Defy Media, were sponsored by Under Armour.
Team-Hosted Tourneys
The winner of the Madden 17 Patriots Championship at Gillette Stadium will earn the right to represent the Patriots at the Madden 17 Club Series Championship, a Premier level event, where you will play against the winners representing the other participating NFL teams including the 49ers, Bills, Chiefs, Jaguars, Seahawks, Steelers and Vikings.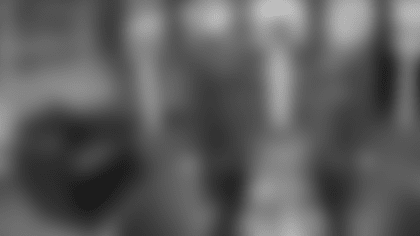 In addition to cash prizes, the winner of the Madden 17 Club Series Championship could earn an automatic bid to the fourth Madden Major, the Madden 17 Championship in May 2017. 
For more information on the Madden 17 Club Series, click here.
Winning
Gamers stand to earn well at the events. They have chance to win $10,000 in total prizes in each city.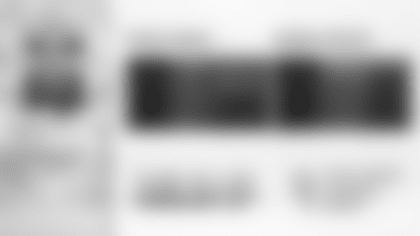 Winners from each market will compete at the Madden 17 Club Series Championship in April. It has $50,000 prize pool. These games provide players a chance to qualify for the more lucrative 2017 EA Sports Madden Championship in May.
The Madden NFL 17 Championship Series -which includes all qualifying tournaments and the final competition - will offer a total prize pool of $1 million. 
Games On
It's starting to look like 2017 will be the year that eSports gains critical mass in the U.S.
Just a few weeks ago, the NBA 2K became the first eSport league to be operated by a U.S. sport league. The NHL's Boston Bruins hospitality industry parent Delaware North has bought a piece of eSport team Splyce.  
TV sports giant Turner launched and broadcast an eSport league in June, 2016. The live action, which was also streamed on Twitch, generated more than 150 minutes of video consumption, according to Turner.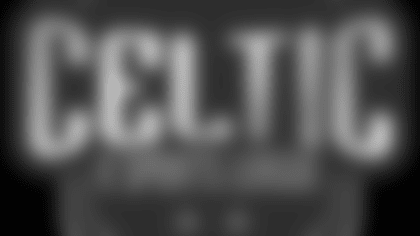 Overseas, the Celtic eSports League launched last year under which gamers from around the United Kingdom and Ireland will be matched with professional soccer clubs. Eight eSports teams in England, Scotland, Wales, Ireland and Northern Ireland will compete soon start full league competition.
ESPN broadcasts eSports contest on TV. Those in the know see distribution online as the primary method, with TV telecasts as more effective at attracting passersby.
The Bottom Line
eSports is far more than just fun and games. Watching professionals play competitive games provides new opportunities to engage a larger following (including young age groups) that may not attend or watch actual live contests.
And a larger following means larger revenue opportunities as well.
Here are the dates and locations for the eight club tournaments:
February 18:Minnesota Vikings - To Be Announced
February 25:New England Patriots - Gillette Stadium
February 26:Buffalo Bills - (716) Food and Sport
March 2: Seattle Seahawks - Museum of Pop Culture
March 4: Jacksonville Jaguars - EverBank Field
March 11: Pittsburgh Steelers - Heinz Field
March 19:San Francisco 49ers - Levi's Stadium
March 22: Kansas City Chiefs - Arrowhead Stadium
Bob Wallace is a technology journalist with over 30 years of experience explaining how new services, apps, consumer electronic devices and video sources are reshaping the world of communications as we know it. Wallace has specific expertise in explaining how and why advances in technology redefine the way sports teams interact with their partners, players and fans. He's the Founder of Fast Forward Thinking LLC.