Aiming to feed content-hungry fans in the week leading up to Super Bowl 52, the New England Patriots have launched a tech-driven, streaming network that provides fans live content from Minneapolis combined with on-demand classics.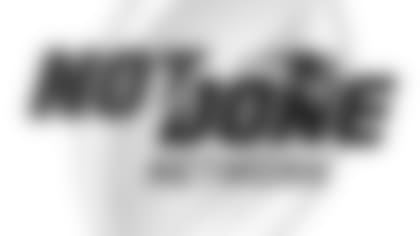 The Not Done Network went live Monday and represents the first such NFL team-specific streaming service for a Super Bowl participant. The offering is based on cloud video distribution and processing approaches designed to together provide the optimal viewing experience without requiring the team build, buy and maintain networks and expensive gear.
Foremost for fans is that the Not Done Network programming can be viewed from the team's content-rich web site, the Patriots app, the Patriots YouTube channel and via a custom Patriots event page on Twitter at live.twitter.com/NotDone. Fans that follow the Patriots on Facebook will receive Not Done Network content alerts.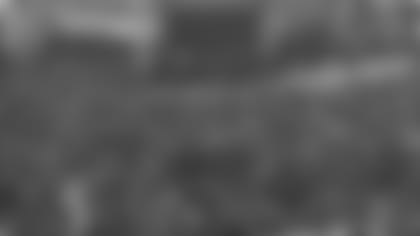 "With 'Not Done' being the theme for this Patriots playoff run, creating a network that keeps going all Super Bowl week made a lot of sense. It's also a lot of work, but for our fans, it's worth it," said Fred Kirsch, Vice President of Publishing and Content for Kraft Sports & Entertainment.
How it Works
The Patriots built a dedicated studio to shoot and broadcast live programming from the Mall of America in Minneapolis to fans anywhere in the world on any device. The Pats' live broadcasts, transmitted via IP and/or satellite links back to Gillette Stadium, are produced in real time and fed into an array of encoders before being handed off to the team's content delivery network (CDN) partner Wowza for cloud-based processing and delivery.
Wowza takes the content handoff, and within its network, adaptive bitrate (ABR) packages and scales programming, providing the best possible viewing experience for fans globally across a wide variety of devices and networks.
One extremely important aspect of the handoff is the transcoding of video content. Transcoding is the core process of converting video from one format to one or several others making the programming viewable across different devices, platforms and networks.
Wowza takes the content handoff and transcodes it in to multiple bitrates. The content outputs are sent to the Wowza HTML player on the Patriots' website for adaptive playback for all viewers.
Staying Connected, Engaged
For those not versed in video handling technologies, delivering content in varying and adaptive bit rates is crucial to sustaining a stream and a fan's attention.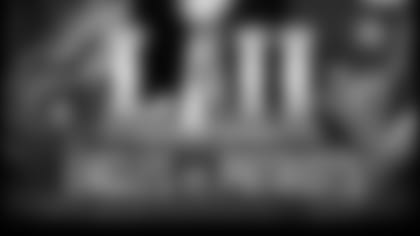 At the heart of the Not Done Network is a client and server-based technology called ABR, which became popular back around 2011 and immediately embraced by Wowza. ABR works to ensure that consumers (in this case Patriots fans), receive the best viewing experience given their network connection. That's made possible by Wowza's intelligent ratcheting up or down the video viewing as in home or ISP network bandwidth fluctuates. So, if there's network congestion with your ISP that shrinks your connection, you don't lose the stream, the system just drops to a lower resolution level.
Since ABR has been widely used by streamers for many years, those looking to reach the largest audience with the best viewing experience have their vendor partners like Wowza set up numerous levels that consumers can view video at if network performance changes. Many consider 780p resolution to be the highest, and in extreme circumstances, some streaming service providers like Wowza, can even deliver audio-only to fans to ensure the experience continues even if network conditions collapse.
Broad Video Access
The Patriots are looking to cover all the bases with the Not Done Network. In addition to the main video stream access from its web site, the club is sending separate streams to Twitter and YouTube. The team will also "spot" stream video on Facebook Live, meaning that the social media venue will carry a subset of the 12 hours of live content available on the Patriots' web site.
What's on the Not Done Network?
Hosting the network will be professional sportscasters Molly McGrath and Jay Crawford. They will guide each day's content flow, which will include in-studio guests and live reports throughout the Twin Cities, according to the organization. There will also be live call-in shows, lifestyle features, fan contests and coverage of all the Patriots press availabilities.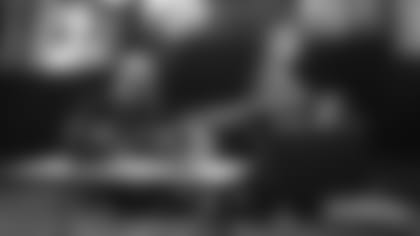 The main stream which will be featured on the homepage of Patriots.com will stream 24/7, in which 12 hours of that will be live programming. After the 12 hours of programming, we'll replay all the* 3 Games to Glory* videos, Do Your Job, and other Patriots-centric NFL Films programs in stream on Patriots.com.
The Twitter and YouTube live streams will be live for 12 hours, according to the team. The live programming generally runs from 8am to 8pm ET daily, having started this past Monday.
The Bottom Line
The innovative Not Done Network - with its round-the-clock programming - takes Super Bowl coverage next level by keeping them connected to breaking news, expert views and more from a wide variety of devices, whether they are at the Super Bowl or tuning in from around the globe.
Providing content through social media sites such as Facebook, Twitter and YouTube during Super Bowl weeks greatly expands the reach of the magnetic content from Minneapolis. For Patriots fans, the Not Done Network is the next best thing to being there.
Bob Wallace is a technology journalist with over 30 years of experience explaining how new services, apps, consumer electronic devices and video sources are reshaping the wide world of sports. Wallace has specific expertise in explaining developments at the intersection of sports and technology. He's the Founder of Fast Forward Thinking LLC.