After extensive research and participation in an esports tournament earlier this year, the Kraft Group has bought into the non-football startup Overwatch League. It will feature competing game players from at least seven cities around the world for viewing by fans online, on TV, and in person.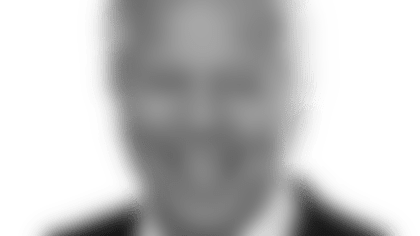 Esports have proven popular with highly coveted young demographics. The league will feature competition between those playing the Overwatch multiplayer team shooter game released last year. The move comes after the National Basketball Association announced plans for an esports league which will launch next year.
The New England Patriots Owner and CEO Robert Kraft is the first NFL team owner to join, but there may be more as owners of others were reportedly interested in buying into the esports league. New York Mets COO Jeffrey Wilpon has also joined the Overwatch League. Blizzard expects to add teams to the league.
Interest in esports has grown to the point that colleges have begun to offer esports programs and scholarships for their teams. The program offered by pioneer Robert Morris University in Chicago - is part of a growing recognition that eSports are in fact sports. The university is said to be the first to offer eSports as part of a varsity sports program.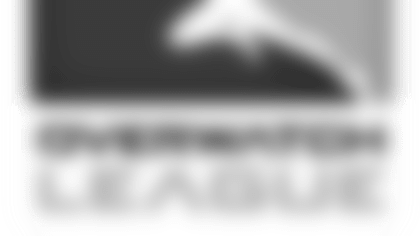 Activision Blizzard Inc., the online entertainment giant that make the Overwatch game, cited a NewZoo estimate that 285 million people worldwide watched esports last year. It claims 30 million people already play the Overwatch game. U.S. pro sports typically lack a team presence outside the U.S.
"We have been exploring the esports market for a number of years and have been waiting for the right opportunity to enter," said Robert Kraft, Chairman and CEO of the Kraft Group, in prepared comments. "The incredible global success of Overwatch since its launch, coupled with the League's meticulous focus on a structure and strategy that clearly represents the future of esports made this the obvious entry point for the Kraft Group."
The Overwatch League is the first major esports league to feature a city-based structure, according to the entertainment company, and will drive development of local fan bases. Kraft is one of seven traditional and esports entrepreneurs who have bought teams. (See below).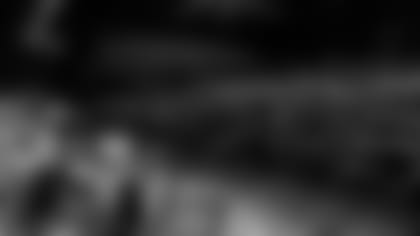 The Overwatch League will feature teams covering Boston, L.A., New York, Miami-Orlando, San Francisco, Shanghai and Seoul, South Korea. ) The company didn't say if the league will be expanded beyond the launch group announced today.
The price paid for the teams wasn't disclosed. The amount was said to be roughly the same - $20 million - as that for a franchise QB for a year.
The league is set to begin play later this year. The NBA's esports league plans to launch in 2018.
For the first season of the league, regular-season matches will be played at an esports arena in the L.A. area, "as teams develop their local venues for formal home and away play in future seasons," according to Blizzard. Matches will be played each Thursday, Friday and Saturday. A full schedule and information about ticket sales will be announced closer to launch.
The Revenue Structure
The league will create revenue streams for team owners through advertising, ticketing and broadcast rights revenues, with teams receiving an equal share of all league-wide net revenues. The plan calls for teams to also keep all local revenues generated through their home territory and venue up to a set amount each year.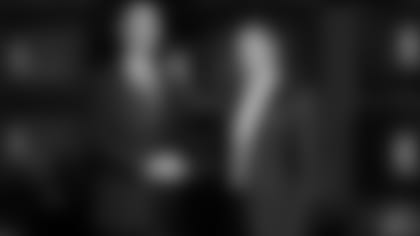 When the set amount is exceeded, a percentage is sent to the league's shared revenue pool. In addition, teams will have a license to operate and monetize up to five amateur events in their home territory each year, and to benefit from the sale of league-affiliated fan items in Overwatch, with half of the revenues going into the net shared revenue pool for all teams.
The Overwatch League will also provide advertisers and sponsors "with opportunities that are unparalleled in the esports space, with global fan bases not found in traditional sports, along with better targeting and analytics than traditional forms of advertising," according to Blizzard.
The Overwatch Owners
Robert Kraft, Chairman and CEO of the Kraft Group and the New England Patriots (Boston)
Jeff Wilpon, Co-Founder and Partner of Sterling.VC and COO of the New York Mets (New York)
Noah Whinston, CEO of Immortals (Los Angeles)
Ben Spoont, CEO and Co-Founder of Misfits Gaming (Miami-Orlando)
Andy Miller, Chairman and Founder of NRG Esports (San Francisco)
NetEase (Shanghai)
Kevin Chou, Co-founder of Kabam (Seoul)
Activision Games
Though the company does not make games for the traditional sports, its franchises include such popular brands as Call of Duty, King's Candy Crush, Destiny and Skylanders, Blizzard Entertainment's World of Warcraft, Overwatch, Hearthstone, Diablo, StarCraft, and Heroes of the Storm, Pet Rescue, Bubble Witch and Farm Heroes.
The Bottom Line
Sports have come a longer way than it may appear, with the NFL using nearly no technology upon its launch way back when. Contrast that with esports leagues which would not exist without a solid and far-reaching technology foundation.
By enabling esports, technology has expanded the sports world far beyond brick and mortar stadium, manned-team pro football staple to encompass new opportunities with the potential to minimize spending and maximize revenue.
Launching any new sports league had been a tall task.  That has changed. How the Overwatch League makes its competitions available to current and prospective viewers will determine the success of its revenue structure.
Reaching young age groups is an ongoing challenge for the National Football League. Tapping into esports where Millennials around the world play in cyberspace could help the big four sports leagues in the U.S learn more about engaging this sought after demographic.
Bob Wallace is a technology journalist with over 30 years of experience explaining how new services, apps, consumer electronic devices and video sources are reshaping the wide world of sports. Wallace has specific expertise in explaining developments at the intersection of sports and technology. He's the Founder of Fast Forward Thinking LLC.