In the high school football movie Remember the Titans, a coach gave game film to a math teacher to analyze the tendencies of their opponents.
It worked wonders for the Denzel Washington's real-life team at the time, but those days are likely gone forever.
Coaching staffs from Pop Warner to pro no longer need to spend huge time and resources breaking down and analyzing game film in preparation for opponents and player advancement thanks to the emergence of software and services that process the footage and deliver reports and refined data.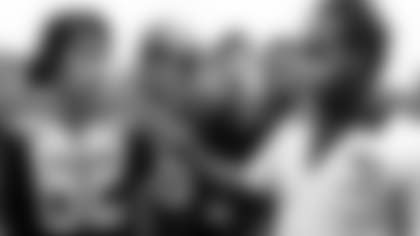 Ages ago film breakdown started with coaches showing 9mm black and white film through real-to-reel projectors on sheets hung on walls for players. It has evolved to spending time burning DVDs, and manually looking for trends and tendencies by coaching staffs. Enter technology.
Adding tech brains to the brawn associated with organized sports seems long overdue. But as is the case in the corporate world, analytics products that help you lend structure to and make better decisions drawing from storehouses of raw data, also have a happy home with coaches and coaching staffs.
Tech & Football Functions
The introduction this year of Microsoft Surface tablets for video play review by coaches with players gained fast traction was embraced on the sidelines of pro football games, because it advanced an aging process whereby black and white stills of plays were used.
Streamlining the film breakdown and manual analysis of game film in search of useful data for coaching has already been welcomed at the high school and college levels of several team sports, with The University of Alabama using software on the way to the National Championship in 2011. The Arena Football League uses video analytics services as do folks like Nike who apply it to clinics for athletes.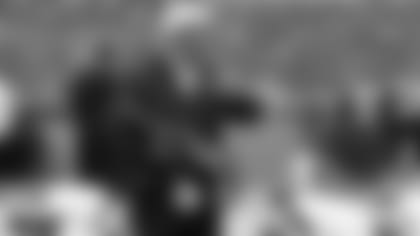 It's hard to imagine that the NFL, with far greater resources, demands and higher stakes contests wouldn't be next to take a close look at this emerging market and product segment given the frequent stories told of coaches and players spending seemingly endless hours watching film alone and in groups to prepare for opponents.
The league has proven repeatedly this year that football and technology are intertwined through new or expanded initiatives in the area of enhancing the fan experience, tablet use, player safety, next-gen stats, game day apps, wearable technology, wireless networking and live streaming video. 2014 may be viewed as the milestone year for pro football and technology.
Video analytics software and services essentially enable coaches to analyze film themselves, or upload it for analysis by others. In both instances, coaches can run and/or receive standard or customized reports based on the film analysis.
As you might expect, these reports focus on player and play statistics, tendencies, trends and commonalities – the core staples of sports, especially football – that have been mainstays in game preparation since the radio days of American sports.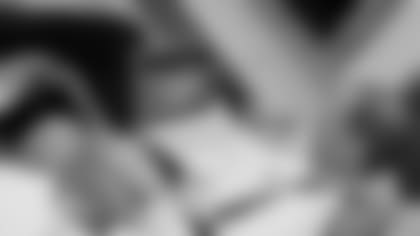 One early innovator in the sports sector is a company called Agile Sports Technologies Inc., a self-described "young gang of nerds, marketers, designers, and former jocks who love sports and tech." Its software helps teams get much more out of game film by letting coaches quickly break down full games with custom reports and playlists tailored to help every athlete improve.
The company's founders were blown away in 2006 "when they realized exactly how much time and effort was spent by major football teams burning DVD copies of game film and distributing phone-book sized paper playbooks to every single athlete on the team."
The appeal of this emerging video analytics market segment is that unlike other sectors - in corporate tech – it doesn't look as if any level of sports and coaching is priced out of the opportunity.
The intel from these reports is especially valuable to the lower levels of sports, such as high school (public and private), where staffs are small, resources are limited and time is a truly finite entity. Companies such as Krossover offer affordable services packaged with these challenges in mind. Expect this market segment to expand quickly, just as analysis products and services have in the corporate sector as businesses struggle to analyze growing mountains of raw data feeds from countless devices.
Analysis offerings can provide more than reports and intel on an opponents' offense and defense.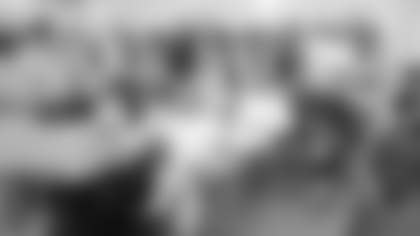 The analysis can focus on the performance of individual players which provides a valuable tool with which to focus coaching of team members before they hit the field or after warmups on the field. The advancement of player skills is of equal value as understanding opponents' likes and dislikes.
Player performance analysis extends far beyond use in sports practices, drills and unit coaching and arguably has a great role to play in the fast-growing sports clinics industry where star players, sports apparel makers and others hold events for athletes of all ages, hoping to hone their skills and identify areas for improvement.
Starting early with teams and young athletes helps both apply more smarts to the always present brawn in sports at virtually all levels. What youngsters and teens learn in camps, clinics and from their coaches, combined with advances in nutrition, conditioning and sports science portend to bring forth a new and improved generation of athletes for organized sports.
Video analysis options now and moving forward promise to help change the way coaches prepare and hone player and unit skills. Streamlining a time-intensive process, while delivering reports filled with analyzed data, is already helping teams get smart(er).
Bob Wallace is a technology journalist with over 30 years of experience explaining how new services, apps, consumer electronic devices and video sources are reshaping the world of communications as we know it. Wallace has specific expertise in explaining how and why advances in technology, media and entertainment redefine the way football fans interact with the league, teams, players and each other. He's the Founder of Fast Forward Thinking LLC.