Thanks to an ongoing roadshow that has stopped at Boston's Museum of Science, gridiron fans in New England don't need to travel to Canton, Ohio to get a Hall of Fame sports tech experience.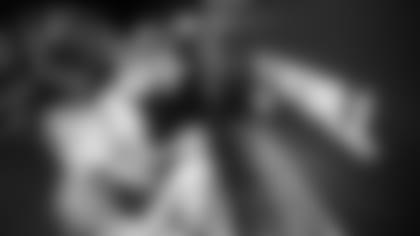 The exhibit covers all the phases of the game allowing visitors to learn the science behind the game and get to know the inspirational stories of its pioneers, coaches, and star players, including those who broke down barriers—demonstrating how the sport is a microcosm for changing attitudes about equality and opportunity.
It's called Gridiron Glory: The Best of the Pro Football Hall of Fame, and has already stopped in Seattle, Pittsburgh, and Kansas City as part of its national tour to rave reviews by fans. 
Visitors will get closer to the game through the exhibits' many artifacts, award-winning photos, NFL Films footage, interactive and immersive experiences, and a special hometown section with unique artifacts from the New England Patriots, during its limited engagement at the Museum of Science, which ends January 9. See ticketing info below.
Sports, Science and Technology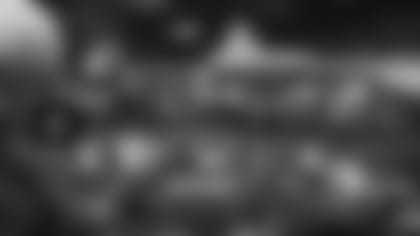 "Gridiron Glory presents an opportunity for fans to experience the intersection of sports, society and science," said Ioannis Miaoulis, President and Director of the Museum of Science, in prepared comments. "Through exhibits, programs and events we are committed to developing new ways to engage people of all ages and interests. With New England's incomparable love of football, we hope to attract a new wave of science enthusiasts spanning all generations."
The Stem Connection
The Pro Football Hall of Fame is but one such institution looking to help immerse visitors in STEM. The New England Patriots Hall of Fame by Raytheon has been offering what's essentially the field trip you wish you had as a student to busloads of kids and teachers. It offers hands-on problem-solving activities to visitors of all ages. Educators can also get their hands on a STEM curriculum they can implement when they return to the classroom.
While striving to balance tradition and technology, it's clear the NFL is helping drive STEM education, in part through hall of fame exhibits and more. Mixing STEM and pro football would seem like an easy way to expose sports fans science, tech, engineering and math in a most enjoyable way.
Visitors will explore the connection between football and science through sports science interactives and artifacts showing the technological advances of equipment. The Museum of Science has also created original, supplemental exhibit components to enhance the science behind the game and local connections to the sport, including athletic challenges and opportunities to test cognitive skills. A section focused on provocative questions will present topics for consideration such as the pros and cons of contact sports for youth.
The Museum of Science claims it introduces about 1.4 million visitors a year and millions of students worldwide to STEM (science, technology, engineering, and math) through its interactive exhibits, programs and K-12 curricula of its William and Charlotte Bloomberg Science Education Center.
Exhibit components challenge both mind and body, including an active "Training Camp" space for kicking and passing, challenges from the Combine including the vertical and broad jump, and the chance to step into the officials' shoes in the Instant Replay booth. More than 200 Hall of Fame artifacts, award-winning photographs, one-of-a-kind documents and storied footage from the NFL Films' archives will be on display through January 7, 2018.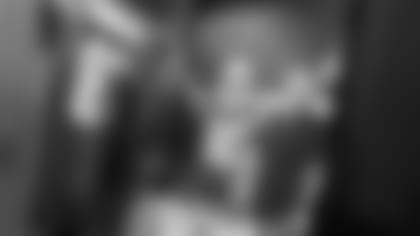 "We're always looking for new and innovative ways to extend the experience of the Hall of Fame beyond our walls in Canton, Ohio," said Joe Horrigan, Executive Vice President at the Pro Football Hall of Fame, in prepared comments. "Gridiron Glory is designed to galvanize fans in a compelling way and provides a perfect platform for us to reach new audiences."
Local football aficionados will especially appreciate the exhibit's displays of New England Patriots artifacts. The team has played a major role in the sport dating back to the days of playing at Fenway Park, Harvard Stadium, Boston College, and finally, Foxboro. Patriots-specific components include:
Tom Brady's draft card
Bill Belichick jacket from Super Bowl XXXVI
Cleats worn by Tom Brady in Super Bowl XLII
Jersey Rob Gronkowski wore when he tied the single-season record for touchdown receptions by a tight end (December 4, 2011)
Jersey worn by Tom Brady when he threw his 400th career touchdown
New England Patriots football from November 15, 2015 game when the team broke the NFL record for scoring in consecutive quarters
Gloves worn by Randy Moss when he recorded his 150th touchdown reception
Photocopy of a letter from Lamar Hunt to William Sullivan, awarding him the Boston franchise for the AFL, November 18, 1959
Turf from Sullivan Stadium (former name of Foxboro Stadium)
Game-used Patriots jersey worn by Wes Welker
Game-used football commemorating Robert Kraft as the fastest owner to reach the 250th win milestone (in only 368 games)
New England Patriots helmet worn by Andre Tippett
New England Patriots jersey worn by Stanley Morgan
New England Patriots helmet worn by Curtis Martin during the 1996 season
Gridiron Glory is included with regular Exhibit Halls admission: $25 for adults, $21 for seniors (60+), and $20 for children (3-11). For more information, call 617/723-2500 or visit www.mos.org.
The Bottom Line
Though it's but one of numerous means the league is using to attract and retain young fans, the mixture of sports and technology, especially in a hall of fame environment, would seem to be the most effective route to run to the heart and minds of current and potential fans.
Stay tuned!
Bob Wallace is a technology journalist with over 30 years of experience explaining how new services, apps, consumer electronic devices and video sources are reshaping the wide world of sports. Wallace has specific expertise in explaining developments at the intersection of sports and technology. He's the Founder of Fast Forward Thinking LLC.