Coaches and medical staffers for pro and college sports have found sound advice on the muscle health of their players thanks to an emerging sports tech company whose product detects issues and suggests corrective actions for the underperforming and injured.
MuscleSound uses nearly ubiquitous ultrasound technology and it's version of a device that is best known for gliding over the stomachs of pregnant women to produce images. Muscle test results are immediately accessible to coaches from the firm's cloud-based app.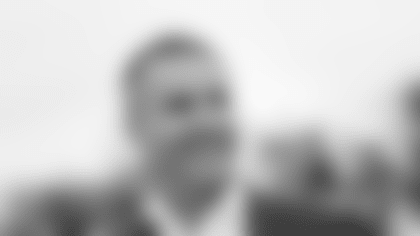 The Colorado Rockies are believers in MuscleSound, having recently celebrated a five-year partnership with the upstart that began as a pilot effort in 2013. The upstart's non-invasive scans are being used by NFL teams to detect problems and set a baseline for muscle health measurement before training camps.
MuscleSound claims it has scanned over 2,400 athletes.
"Wearables measure what you have done, heart monitors tell you how hard you did it, and we tell you the effects on your muscle health," explained Andy Jackson, CEO of the Denver, Co.-based firm. "The NFL in particular is interested in understanding player readiness to participate and about recovery from injuries." In the past, measuring muscle health required invasive and tough-to-justify biopsies.
Eliminating Muscle Mysteries
The company seeks to take the mystery out of muscle health and provide corrective activities and nutritional advice to score poorly ready for game action, keep their muscles fueled to span an entire season and tell team staff when a player is actually ready to return to the playing field.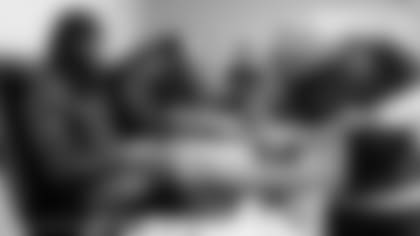 Fearful of being sidelined or worse, athletes have been known to play through fatigue, aches and pains so they can play, where they may be better served sitting or taking actions to recover and boost muscle health for a safe return to the field.
MuscleSound's technology already serves the NFL, MLB, NBA, USA Women's Track Cycling, Pac-12 and SEC teams, fitness clubs and sports medicine facilities, according to the company, which was founded in 2011 by Inigo San Millan, Stephen Kurtz and John Hill.
How it Works
MuscleSound defines muscle health "as the capacity of a muscle to store, generate and replenish energy." Trainers and others can slowly drag a special ultrasound probe over a player's quads and calves (or other muscles) and watch the corresponding images - and immediately receive scores on a smartphone or tablet.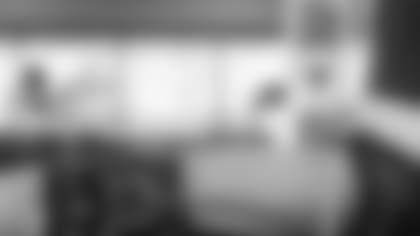 The data is sent to via the cloud to any trainer/coach with the MuscleSound app on his or her tablet or smartphone. That user can decide if a report is emailed to the athlete. The coach/trainer/doctor has the software needed to comprehensively analyze the results and make program recommendations.
Depending on the reason for an assessment, the professional will pick the suitable muscles via the MuscleSound assessments. The list can be found here. Each assessment has specific outcomes it will be looking for and will allow the professional to get real time, actionable data to support the needs of their client.
The scan helps determine the Muscle Energy Status (MES) which is made up predominantly of glycogen and the associated muscle fluid that enables metabolism to take place.  Also reviewed are the composition of muscles in terms of body fat percentage, lean body mass, and where body fat is stored anatomically.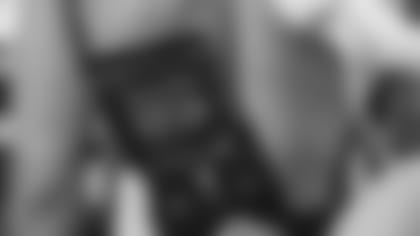 With the MuscleSound approach, both legs are not only scanned, but compared to assess balance, according to Jackson. That's because an injury to one often leads to the player using the stronger leg to carry more of the total load, which has been found to create problems with that one. Shorts bursts of energy are mainstays in pushing off as a lineman, receiver or running back at the line of scrimmage. Failure to detect and address this issue can result in greater declining performance in athletes.
Scan data is sent to MuscleSound's cloud-based application, which retains a complete history of all assessments. With the data stored in the cloud, both individual and team patterns of usage and recovery can be identified over time.
Corrective Actions
A report can be generated that shows the muscle fueling level that ranges from zero to the optimal 100%. This can be used as a baseline for first-timer or a continuing reading which can compare current muscle fueling percentage to a past level(s). If the readings are lower than necessary and without injury, the company can recommend nutritional and weight training efforts to build the muscle strength.
If the low scores are after an injury or point to a gradual descent in scores, coaches and trainers can treat the situation with rest (days off) and tailor recovery efforts that should result in a higher score on following scans and a return to practice and playing.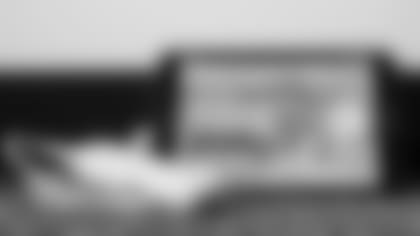 Because the MuscleSound platform/database contains measurement from pro athletes, college athletes and non-athletes, the company's Muscle Fuel Rating and B/Comp assessments can provide data-rich reports featuring a wide variety of comparisons.
For example, a drafted college linebacker that's scanned before training camps can have his fueling ratings compared against other draftees, pro linebackers and veterans on the team. With the first scan, the results are most valued as a baseline against which to compare future scans (and as a determination of readiness to participate).
MuscleSound's system can also accept data from a variety of collection devices such as Catapult wearables.
Although the reports can include comparisons, they "are more focused on real-time actionable data for the individual athlete/player via the professional that supports them," Jackson said.
Rethinking Readiness and Recovery
MuscleSound's muscle health reports can lead to more effective corrective actions for players with low percentages (for their sport). "A weight-challenged player that needs to make weight may be put on a low/no-carb diet to cut pounds," explains Jackson. "However, the effect of that diet may be reduced weight, that approach alone can mean a greater chance of injury." Athletic directors, coaches, trainers and others need to go beyond what scales tell you.
The company took on a 350-pound NFL lineman who had low fuel scores and high weight issues. "We worked and improved the Muscle Fuel scores which, in turn, improved performance," Jackson explained. "In conjunction, this increase in fuel did not challenge the weight further; it actually increased his lean body mass and decreased his percentage of body fat."
Follow-on scans, especially after an injury or later in a long season, can help staff keep players from running out of gas near the season's end, where the stakes can be the highest. They can also show whether instituted post-scan recovery and readiness efforts are in fact working.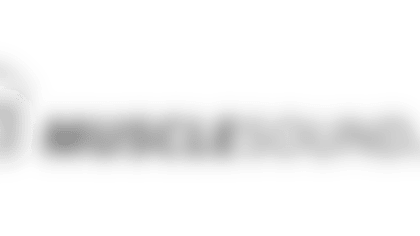 A scan and reports by a coach who believe a player is underperforming in practice or games may show high muscle  grades, which could mean the individual is actually lacking in skills, not a ripped physique.
Scores also vary by the sport played by the athlete. For some players, 50% may be near optimal, while those that need quick and relatively short bursts of energy may need a far higher percentage, said Jackson.
Beyond Sports
MuscleSound is used across pro and college sports - and potentially far outside sports in healthcare. The technology and scanning could prove useful for those in emergency rooms and intensive care units. And don't forget potential use in the military.
The company's scans could be used for individuals who need chemotherapy or radiation treatment to determine if they're can withstand these courses of action, said Jackson. They can also be used to better prepare patients for the demanding procedures through muscle fueling, Jackson said.
The Bottom Line
Until a good look at muscle is taken and the results reviewed, you don't really know what you don't know. Invasive biopsies have been unpopular. But using widely accepted ultrasound systems combined with software that assesses what it sees - and provides suggested courses of action - keeps coaches and trainers from flying blind.
Expect to hear first-person team accounts of MuscleSound technology as it continues to expand across professional sports and likely into other industries, providing sound advice.
Bob Wallace is a technology journalist with over 30 years of experience explaining how new services, apps, consumer electronic devices and video sources are reshaping the wide world of sports. Wallace has specific expertise in explaining developments at the intersection of sports and technology. He's the Founder of Fast Forward Thinking LLC.