Perhaps experimenting with fan engagement in the early 1980s, the NFL presented a regular season AFC game without anyone to call it and with the only audio coming from the playing field and the stands. These were the days when you had to wait some time for a displayed score, time remaining and downs.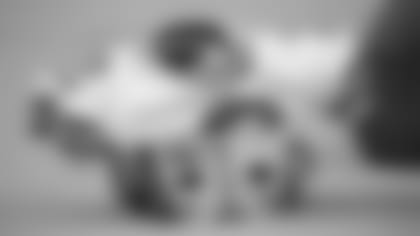 Thankfully for fans, it turned out that more (not less) is more. The NFL claims next-gen stats will "revolutionize the game." Expectations are high as the race is already game on for the league, its tech partners, broadcasters, teams and more. But what might we see in data-powered stats in general?
The NFL has enlisted partners in data collection and statistical analysis that can take mountains of raw data collected from RFID chips in player shoulder pads and new footballs with an end product of stat-loaded graphics and replays that represent a big upgrade for game viewers.
The NFL describes Next Gen Stats "as an initiative first introduced in the 2014 NFL season that consists of real-time, location-based data such as speed, acceleration and distance traveled, for all players, in all games." But data-powered stats for visuals go beyond this specific NFL undertaking.
"Statistics are core to the fan experience, and being able to broadly deliver new, differentiated viewpoints is compelling," said Vishal Shah, then VP of Media Strategy and Business Development at the NFL, at the announcement. 
Fan Impact
Three years in, the NFL's initiative has delivered Next Gen Stats to the Microsoft Xbox platform, to NFL.com, and through Windows 10. They're also available in the league's fantasy football product. Beyond next gen stats, there are also visuals that can use the collected data from different sources to enhance the fan experience.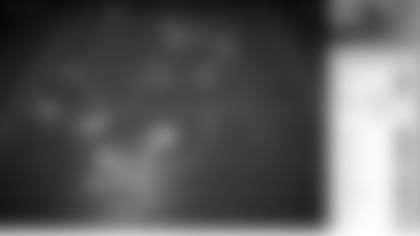 The emergence of these data-driven extras should be a boon for fans and the league as they portend to keep fans focused on what's happening on the field in more and better ways. Broadcast teams can use the information for a deeper and analytical discussion of these same events for game viewers. 
For example, use of enhanced 360 degree replays already takes replays next level in the venues where it's deployed such as AT&T Stadium, US Bank Stadium, and next in the Falcons' new home. Seeing a past play from multiple angles in the form of one start-and-stop video appears to be the type of eye candy fans will binge on. They were up and running for Super Bowl 50 thanks to CBS.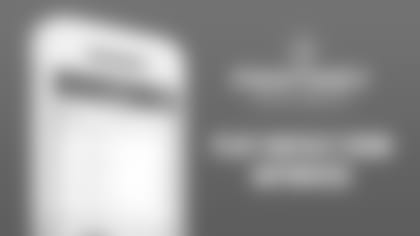 The possibility of combining Next Gen Stats and 360 degree replays could be a home run for fans, the league, broadcast partners, and the game. That's because these whip-around 3D replays (like scenes from The Matrix), are already a big step up when used in today's game telecasts. Add stats such as the distance of the pass thrown, the receiver's maximum speed - and now the distance the ball has travelled - leaves little to the imagination.
Coming Attractions
Graphic- and stats-light telecasts of the fading past have been replaced by next-level presentations where there's information aplenty displayed on the screen before and after plays. This is thanks to evolving advanced graphics packages powered by the real-time collection of data on players and analytics. Don't forget all-encompassing camera angle arrays that are driving 360-degree video replays.
Today, much work is focused on graphics packages used to turn data into striking visuals. CBS continued to forge ahead in this area having teamed with pioneer and NFL Partner Reality Check Systems to create two new graphics packages in advance of the 2016 season. 
"Broadcasters can use generally available graphics packages or create their own to ingest the feeds," explained Matt Swensson, The NFL's Vice-President of Emerging Products and Technology.
Tech, Big Data and Stats
The NFL describes Next Gen Stats "as an initiative first introduced in the 2014 NFL season, consists of real-time, location-based data such as speed, acceleration and distance traveled, for all players, in all games." 
Next-level stats are generally enabled by technology as in the collection of data. In the case of the NFL, its location tracking data is generated by RFID chips in players' shoulder pads -and now Wilson footballs. Data will be collected by Zebra systems from games in international venues this season.
"The goal of adding football data in every play during the pre-season and early regular season games is to create a complete digital record of [each contest], explained Swensson. "This is for analysis and coaching of games." The NFL started releasing data to the NFL teams this past offseason and that continues during 2016 season.
Here are the steps in the Next-Gen Stats process:
Zebra installs and operates the tracking system for the NFL. 
RFID data from shoulder pads and balls is collected by sensors in stadiums for league player tracking vendor Zebra Technologies. The tech pioneer's tracking system tracks players and the ball (in select games) in all 32 venues.
The NFL controls feed delivery by way of partner Sportsradar, its official data distributor. 
Zebra transmits the data to the league for processing, further stat creation, and storage. 
The company also sends the data to broadcasters on-site for on-air integration.
The data is delivered from the league office to NFL teams within 24 hours of game completion
Teams receive it after the game is over and can use it for player performance analysis.
Though the process may seem complex, the NFL's Swensson doesn't see it that way. "The challenge is less on the tech side and really about getting more reps."
Here's what a next-gen stat looks like (from NFL.com) 
Dynamic Duo?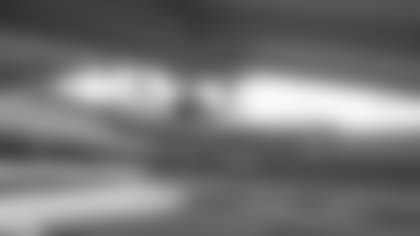 Some tech industry veterans are convinced that next-gen stats could be combined with 360 degree replays to create data point-infused video clips of past plays that would greatly enhance the viewing experience for fans in the stands and at home.
You wouldn't initially see them in real-time as the creation process takes some time, but they could be well worth the wait. The idea of matching the two is more vision than anything else.
The tech-fueled 360 degree replays use a centrally controlled networked ring of elevated cameras -dozens operating as one - to give fans a complete picture of past plays.  That's opposed to six networked cameras used today to produce far less engaging replays for big video boards.
Here's an example of a 360 degree replay from Super Bowl 50 in February
https://vimeo.com/157809580  
EyeVision 360 was developed by pioneers CBS Television with robotics experts at Carnegie Mellon. The freeD tech of Replay Technologies is at the core. Replay describes freeD as "a revolutionary three-dimensional visual data format which changes the way we interact with video."  Intel has bought Replay Technologies.
Comparison Graphics
If a picture is worth a thousand words, what's do you think the value of a data-driven graphic that compares the combine performance of a pro prospect with that of current and past NFL players?
NFL Partner Reality Check Systems enabled fans to decide for themselves during the 2015 NFL Combine. It produced a series of graphics throughout the otherwise dry and track and field meet-like annual event more far more eye-grabbing visuals, and thus engaging.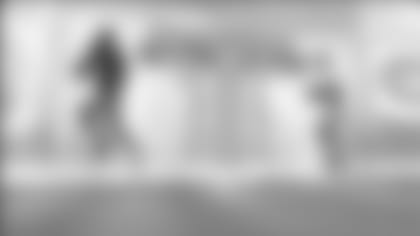 The player comparisons required more than just real-time and historical data. The engine that drove the creation of graphics like the one below is comparative analytics. 
For those who missed the 2015 combine, RCS quickly rendered data-driven graphics for the live coverage that compared prospects' performances and measurements to one or several current/past NFL players. This put the combine performances of otherwise little known college stars in perspective. 
These analytics-enabled graphics can be used anywhere where real-time data can be used alongside matching historical data. 
The Bottom Line
As was the case on the early 1980s, the fan masses don't know what they're missing in terms of stats and graphic visuals.
Three years in to the NFL's Next Gen Stats initiative, the league and partners have created the end product across a short list of platforms, with more needed to better engage fans viewing the game on TV and online. The work-in-progress should eventually be expanded in scope to include 360-degree replays if possible and to find ways to make the most of data-drive comparison graphics.
Like games back in the 1980s, once fans see tech-driven frills, these suggestions will become demands. Quenching the stat and visuals thirst will eventually make us forget the extras we have in telecasts today.
Bob Wallace is a technology journalist with over 30 years of experience explaining how new services, apps, consumer electronic devices and video sources are reshaping the world of communications as we know it. Wallace has specific expertise in explaining how and why advances in technology redefine the way sports teams interact with their partners, players and fans. He's the Founder of Fast Forward Thinking LLC.