The National Football League is amid a broad implementation of Slack, an enterprise messaging app credited with facilitating collaboration among internal teams and used to build online communities.
Slack is expected to become the NFL's primary mode of internal communication. The league has already gained precious experience with these tools through its use of Microsoft's Yammer.
Launched in 2013, the robust real-time messaging app enables communications among teams, search, archiving and direct links between parties that is private and secure. Slack, Microsoft's Yammer (2008), and Facebook's newly launched Workplace, all address this market space.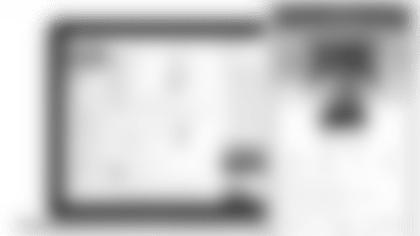 MarketsandMarkets estimates the worldwide enterprise social software (ESS) market will grow from $4.77 billion in 2014 to $8.14 billion in 2019. This represents a compound annual growth rate (CAGR) of 11.3% from 2014 to 2019 and covers all vertical industries and company sizes. Slack and others have also been called "team communications services."
The Slack app is widely used within tech corporations as a far more effective and productive collaboration tool than e-mail, which lacks transparency and creates redundancies that can wear on users.
Beyond Corporate Use
The appeal of Slack has expanded beyond internal corporate use. Starters, a platform that lets football players access to a community of sports tech and business connections that can use their contacts, brand and first-hand knowledge of technology use in return for a job or stake in a small startups.
"Slack allows us to have more personal, direct conversations," explained Starters Co-Founder and Former NFL Placekicker John Potter. "It allows you to message other members 1-to-1, which is one of the biggest ways people get value from the community. It's a direct line to leaders in the sports tech industry."
Direct messaging in the invite-only online community becomes especially valuable once parties decide to discuss specifics of a business or job opportunity. The tech-savvy athlete is a self-taught website builder who saw a way to use Slack in a unique way while connecting on field goals in the NFL.
NFL and Slack
Slack can be used to help the tech staffs of NFL teams across the country collaborate on common tech-and-content-oriented projects. Teams could also use Slack in especially time-sensitive situations where a team's requires help with an IT issue.
While it's tough to decide what to call this software, it's generally agreed that they all address general capabilities needed to enable and support rapid, intra-company communications and collaboration. Slack runs on desktops, the web and mobile devices.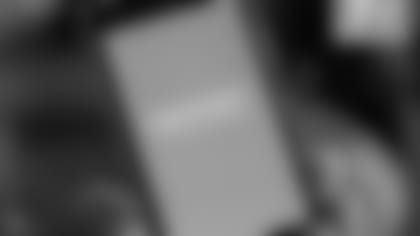 There are already dozens of Slack communities targeting tech entrepreneurs, small business owners and investors.
Rival Yammer was launched in 2008 and purchased by Microsoft in 2012 for a reported $1.2 billion. The self-proclaimed social networking service was integrated with the vendor's Office 365 suite this year. It also offers support for a range of widely used mobile devices.
Slack Communities
Though enterprise social software was pitched for internal use of large and small businesses, an unintended use of the offering has led to the development of online communities' like Starters, whose members represent individuals from a fast growing number of separate companies.
Once invited to join Starters, members are free to use all the same features enterprises use (see above) to communicate in real-time with any other around the world, with the chief goal of making connections between parties that need each other for potential mutual success.
In one case, current and former NFL players can seek employment opportunities, resources to advance their entrepreneurial idea and financing small startups at the intersection of sports and technology. Beyond a product or service concept, these endeavors find are not really all about the Benjamins but more and first about building a following of like-minded sports visionaries.
Website Worth
At its core, products like Slack have multi-faceted community capabilities and features. As it was seeking to build a community drawing from outside corporate walls and spanning the globe, Starters chose Slack until the tall task of building that diverse participation was well under way.
The online sports community pioneer was looking for more of an engaged marketplace of sorts to connect those sports tech athletes with startups. That differs markedly from enterprise social software first focused on creating teams to collaborate on projects faster and more efficiently.
In this case, building the community is far tougher and takes much longer than in the Starters case.
"The Starters community was primarily housed on a messaging app called Slack that was designed for team members within a company to message each other, but communities have begun to be built on the platform," John Potter explained. "It's like a high tech forum or chat room, with a web app and mobile apps for every device."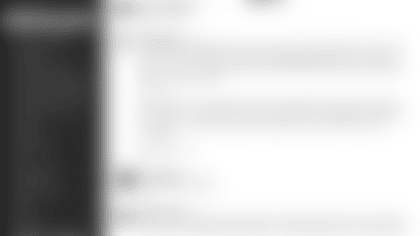 After a few months of personally seeing the value in the community, Potter and Troy Ruediger partnered to build a website to add many of the features that our community was in need of. "Whether it's helping investors source sports technology startups, giving our startup founders an easy place to connect with each other, or providing NFL players a simple way to get into the sports tech industry," according to Potter. "The website gives us the flexibility to build solutions for the challenges the sports technology community face."
Moving Forward
Starters' Potter takes a balanced view of Slack, which is an integral part of the company he and Ruediger created. "Part of what makes Slack a great platform is that it is really engaging. They do a great job with notifications and emails which is key to building habits among new members."
Life would be easier for the Starters duo, members and more if the content shared in the community was searchable for those outside the online community. "We had a great (Ask Me Anything) event a couple of weeks ago with Brian Kaiser, the CTO of Hudl. I wish the questions and answers were available so people outside the community could learn and benefit from that content."
The Bottom Line
Expect advancement and enhancements to enterprise social software from Slack, Yammer, Facebook Workplace and more, tilted toward internal corporate use of the packages to fuel collaborations. But when it comes to sports tech the payoff is closing the gap between entrepreneurs/young startups with second career-minded athletes and investors.
Bob Wallace is a technology journalist with over 30 years of experience explaining how new services, apps, consumer electronic devices and video sources are reshaping the world of communications as we know it. Wallace has specific expertise in explaining how and why advances in technology redefine the way sports teams interact with their partners, players and fans. He's the Founder of Fast Forward Thinking LLC.