Powered by a channel deal struck with the NFL to carry live games and more, Sony's PlayStation Vue could be the go - to live web streaming service for the pro football league here in the U.S.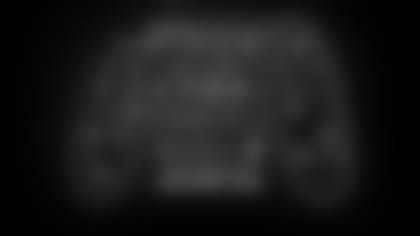 The gaming console web TV service is expected to add the NFL Network (which carries 18 live Thursday Night Football matches) and NFL RedZone, a live, look - in channel on Sundays. That's in addition to a companion app that can let you watch games on ESPN (Monday Night Football) and some local games.
Detailing Needed
What is unclear is what Vue channel bundles the NFL channels will be available with and whether or not there will be a corresponding plan price increase, perhaps to cover the price of providing the channels. The channels could also be offered as a standalone service such as HBO Go.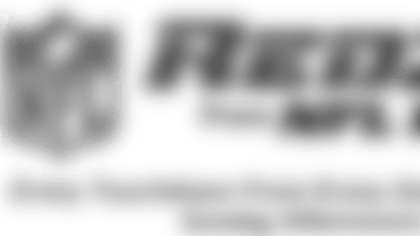 At present, Vue has three plans and prices with varying channels. The Elite Slim carries over 100 channels for $49.99 a month. The Core Slim plan includes 70+ channels for $34.99. Vue's Access Slim with over 55 channels and was added this spring in part to compete with DISH Networks' Sling TV   -  is priced at $29.99 a month.
The service covers PlayStation 3s and 4s and has been picking up local TV stations and national channels since its launch in mid - March 2015. At that time Sony claimed it had sold over 20 million PlayStation 4 consoles and over 80 million PlayStation 3s in homes worldwide.
The league and Sony will detail pricing and packaging of the offering as the launch approaches according to a NFL spokesman.
Other Options
The NFL has provided NFL Network and NFL RedZone through Microsoft's Xbox One and 360 gaming consoles for a few years. The online video service most lacking is DISH Network's Sling TV which features ESPN channels, but not the NFL tandem.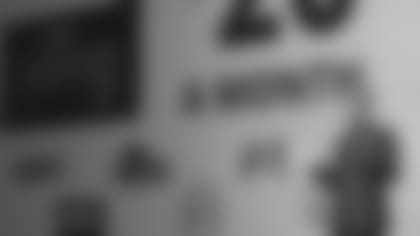 The league would not comment on whether it will team with Sling TV in a deal similar to the established Microsoft arrangement and the details to come partnership with Sony via Vue. 
Caps & Throttling
Two concerns for fans that apply to Internet TV services across the board – not just Vue  -  are data caps and a practice called 'bandwidth throttling.' The nation's largest Internet Service Providers (ISP) have differing approaches to both that seem to change with the seasons at times. Therefore tracking them is heavy lifting.
Data caps refer to the amount of data customers can use per month. If you approach them, there's often the opportunity to pay for more bandwidth if you want to spend the money. Some ISPs have so - called "unlimited" plans but that can be a misnomer if they down shift the speed of your data pipe – a practice called throttling  -  after you reach a certain mark.
Some use throttling when their networks become congested to a concerning degree.
This can have a direct impact on video performance in the areas of content quality. It's best to check with your broadband provider to see if you have a hard cap, unlimited use per month  and what happens if you exceed any limits (posted or otherwise).
Local Games?
It's not crystal clear with Vue what local market games fans have access to as some network stations have joined the service, but not others.
From Sony's Vue FAQ:* "Some packages may not include select live - broadcast channels. Local and regional sports content will vary by location and zip code.*
PlayStation Vue provides many local sports channels and content, though team - specific coverage will vary depending on your location, your zip code, and your subscription. We will continue to work with our partners to showcase as much great sports content as possible."
The easiest way to deal with this is to shoot down to a consumer electronics store – or even department store – and spend $20 - $40 (onetime) to purchase a HD set - top or roof - mount TV antenna. Unless you are located far from the local affiliate for CBS, NBC, Fox, etc., these devices pull in over - the - air broadcasts of NFL games and other programming.
Another B plan, if you are a Verizon Wireless customer, is to fire up the NFL Mobile app which allows you to view all your local market games in addition to all primetime NFL matches. It's available free with all data plans as the wireless giant has an exclusive distribution deal with the league.
DVR
The Vue's cloud DVR capability has received mixed reviews, with its fast forward and rewind performance at issue. Since Sony offers a trial period for the service, this may be a capability to check out.
Though a DVR is not the biggest selling point for NFL fans seeking to watch games live (must - see TV) it may be a key capability for the non - sports programming in the channel mix, or for the NFL Network's growing roster of original series.
Youth Movement
Beyond another extension to its live game streaming strategy, the deal with Sony Vue is clearly also part of the league's youth movement. How?, by providing younger  – broadband - first   -  age groups actual game casts in households that likely don't pay for traditional cable TV packages, let alone pay - extra channels like NFL Network and NFL RedZone.
The channel deal with Microsoft – combined with the Vue deal – certainly appears to blanket the gaming console market. It's unclear why the deal with Sony didn't come sooner.
The future of the NFL is now as far as developing an engaged fan base is concerned. The clearest recognition of this from the league appeared to be the hiring of its first chief content officer just over a year ago, one with proven success with programming for young age groups.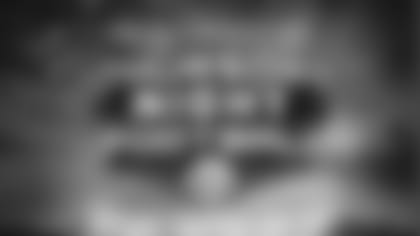 And while some say the NFL has been slow to embrace the Internet opportunity, the last year has been a busy one for the league. It partnered with Yahoo to live stream a game worldwide last October, teamed with Twitter to do the same for Thursday Night Football games. That's in addition to continued live streaming outside the U.S. via the international version of its GamePass service. The league even inked a deal with Amazon to distribute non - game - focused content, in the form of original series  -  All or Nothing earlier this summer.
The Bottom Line
Though the possibility of PlayStation Vue with NFL Network and RedZone as part of its three channel bundles is a promising possibility for fans of America's game, their on the sidelines until the league and service provider deliver crucial detail on packaging, pricing and perhaps additional enhancements.
Bob Wallace is a technology journalist with over 30 years of experience explaining how new services, apps, consumer electronic devices and video sources are reshaping the world of communications as we know it. Wallace has specific expertise in explaining how and why advances in technology redefine the way sports fans interact with their league, teams, players and each other. He's the Founder of Fast Forward Thinking LLC.