In this week's column, Bob explains how virtually reality - the next big tech thing from 20 years ago – is arriving now in football to help QBs prepare and learn via headset, without all the physical wear and tear of drills and practices.
Massively overhyped as "the next big technology thing" over 20 years ago, virtual reality (VR) is just now courting the hearts and reaching the minds of football coaches and players on the road to expected NFL acceptance as a means to educate, prepare and develop quarterbacks using advanced headsets.
We all hear endlessly how early pro quarterbacks arrive at their stadiums during the pre- and regular seasons to go over their own performances and passively study film of the next opponent's tendencies, to the point where they know an opposing defense than they do their own neighbors. And then there's the wear-and-tear of practices and the limited amount of reps.
Virtually everyone has at least heard of VR thanks to science fiction, pilot training and advanced gaming. But now college teams are using it and the NFL is likely checking it out. The question becomes when will this wearable training tool take hold to augment or possibly replace film study as a means of training and developing professional football quarterbacks?
The most recent Collective Bargaining Agreement essentially cut back on the amount of time players, including drafted QBs, could spend with their team on the off-season. That doesn't appear to be player-development-friendly, especially for rookies, free agents and sophomores. Could VR help here?
Regardless, interest in VR and football is growing fast. At this year's NFL Draft in Chicago, Verizon provided a virtual reality-focused fan destination that, among other things, "let fans feel the intensity of a kick return in the 360-degree virtual reality experience," according to the technology partner.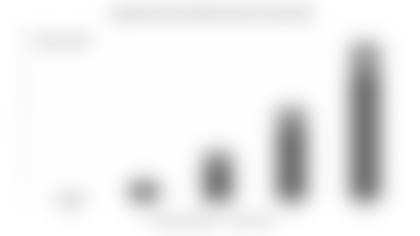 Just take a look at the VR industry (sports segment), a beehive of activity in the last year with VR projected to be a $150 billion industry by 2020, according to Digi-Capital.
-Facebook closed its $2 billion acquisition of VR products maker Oculus last summer.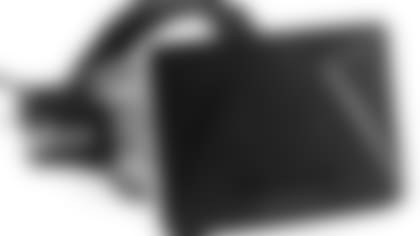 -Oculus Tuesday acquired Surreal Vision to fortify its VR technology.
-Strivr Labs lands college football teams as customers.
-Microsoft joins the VR fray with HoloLens.
-Samsung's Gear VR, Sony's "Project Morpheus" and startup Fove advance.
-EON Sports announced plans last month to provide its VR products to the University of Kansas.
-Google is getting attention for the creation of its 3D-printed cardboard "goggles," fueling speculation that it will expand its presence in VR business in some capacity (beyond Google Glass).
-The NBA teamed with Samsung to record its annual All-Star Game and some skills competitions in VR.
VR Support Surging
And then there's support from current and former football folks: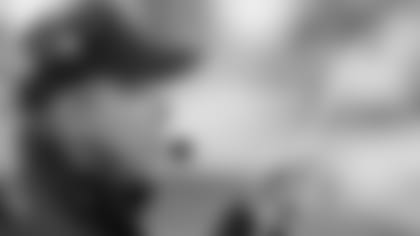 New Orleans Saints Head Coach Sean Payton voiced strong support to attendees at a recent sports & analytics conference.
-Many head coaches were wowed during combine week after seeing a demo of VR gear.
-ESPN Analyst and former Ravens QB Trent Dilfer is a big and vocal supporter as well.
-Virtual reality adopter Stanford Head Coach David Shaw talks about his QB's use of VR.
Defining VR
VR headsets, with one LCD display for each eye, enable QBs to run individual plays or an offense in a virtual world, with the ability to see all players on the field by simply turning their heads left or right as special algorithms and computer graphics compensate for the change in view.
The headsets are typically powered by a computer that shows video of different in-game situations that are inputted by coaches.
Instead of watching 2D film on a screen, there's no end to the screen. They're in the virtual game.
Said EON Sports of the deal with the University of Kansas: VR systems lets the coaches input their playbook and the opposing team's into SIDEKIQ," (the vendor's VR simulator). Equipped with an Oculus Rift headset, the QB gets a first person perspective of their position as would be seen in a game. "In particular, the QB will be able to improve in game decision making by experiencing coverages, defenses, and stunts virtually," added EON.
High(est) Stakes
With a short list of NFL teams possessing true franchise or elite QBs, other clubs have been drafting (and often re-drafting) QBs in the first round in hopes of these college stars becoming their club's franchise signal caller for many years to come.
Often these rookies are thrown into live action before they are ready thanks to injuries to starters or the absence of a true starter on losing teams. This compresses the amount of time available for first-year QBs to learn enough to have a chance of winning let alone correcting decisions and mechanical errors.
To worsen the situation, many current "veteran" QBs need of improvement. And even elite signal callers need and seek continuing education – hence the long hours at the stadium as well as off-season advancement efforts with football experts.
No Doubt(ers)
Given its vastly premature pronouncement as the next big thing in technology for mainstream use, there may still be some who are skeptical as to VR's place in pro football, which is understandable.
Forecasters expect it to spread throughout football in the next few years, which seems cautiously optimistic. After all, who beyond NFL, Microsoft and league tech experts thought we would ever see tablets used by players and coaches on the sidelines during games to review plays using video?
The headsets represent an attractive (minimally obtrusive) means to deliver the VR experience to QBs that doesn't require a steep learning curve or tech-savvy signal callers. And as mentioned above, tech giants very large and very small are attacking the headset product segment with increasingly more powerful (computing horsepower) and feature-richer wearables.
The area that skeptics mention, however, is difficulty creating a direct connection between QBs' use of VR and improved performance on game days. If a QB plays better, as was the case at early implementer Stanford University, is it because of VR headset and tech use, a normal maturation of often-teenage signal callers experienced by practice and playing live games, or some of both?
The Bottom Line
A note of caution: Non tech-savvy coaches may oppose or slow the use of VR with their teams. So VR 101 education needs to be at the fore along with demos for them and their QBs. Current VR systems also need to evolve and become more user- friendly.
Determining if VR use by QBs definitely improves their play is a high priority. Calling VR a 'game changer' before it's gotten into the pro football game is premature as were the original hype of being the next big mainstream tech thing decades ago.
Introducing a tech-driven means to improve some aspects of the NFL takes time and needs to be embraced by "old school" coaches, but it can be done. Who expected to see tablets computers used on the sidelines during games to review plays using video?
All challenges considered, virtual reality is a tech reality. It didn't meet the over-hyped mainstream technology use predictions, but it's alive and doing fairly well in the world of competitive sports.
Bob Wallace is a technology journalist with over 30 years of experience explaining how new services, apps, consumer electronic devices and video sources are reshaping the world of communications as we know it. Wallace has specific expertise in explaining how and why advances in technology, media and entertainment redefine the way football fans interact with the league, teams, players and each other. He's the Founder of Fast Forward Thinking LLC.