There wasn't much drama in Sunday's 27-10 victory over the Washington Redskins at Gillette Stadium. The Patriots jumped to a quick 7-0 lead, recovered an onside kick on the ensuing kick, then came up with an interception on their first defensive play of the day.
By the time Washington got settled into the game the score was 17-0 and little hope remained for an upset.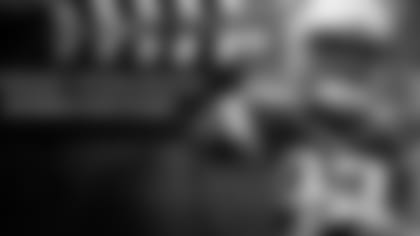 Some games, like Sunday's, aren't necessarily made for a Take Twos-day entry but we came up with one under-the-radar play that likely brought an official end to the competitive portion of the game.
Washington closed the first half with its best drive of the day, moving 75 yards on 16 plays and chewing up almost eight minutes off the clock in the process. Even though the Redskins were forced to settle for 3, the field goal closed the first half and after deferring to open the game they went to the locker room knowing they had the ball to open the second half with a chance to pull off the Patriots double-score trick.
Once the Redskins got the ball it looked like they just might turn the trick and climb back into it. Trailing 17-3, Kirk Cousins opened the third quarter with a perfect 36-yard bomb to Pierre Garcon, who beat Logan Ryan on the play, to move the ball to midfield. A 5-yard pass to Matt Jones followed by a 3-yard Jones run set up third-and-two from the Patriots 42. Clearly the Redskins were in two-down territory – not quite in field goal range and the down and distance making a punt an unlikely option.
But before Washington coach Jay Gruden got the chance to decide whether or not to go for it on fourth down, Alan Branch took the choice out of his hands. Jones took Cousins' handoff up the middle and Branch broke through the line immediately, reaching out with his left hand and stripping the ball in the process.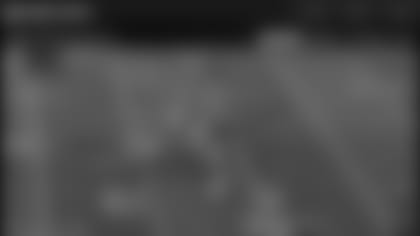 Jones' fumble was recovered by Rob Ninkovich and soon the Patriots drive to a field goal to restore their three-score lead.
Had Jones been able to convert, the Redskins almost certainly would have gotten points on the drive, and a touchdown would have made it a 17-10 game with a quarter and a half left. Even if Jones hadn't fumbled Washington still would have had the ball at the 42 with a chance to go for it on fourth down.
Branch's penetration spoiled all that, and pretty much ended the game in the process.