](http://www.pjtra.com/t/RUBKRExHR0BKSElGRUBISEtERw)
Not much was going right for the Patriots during the early part of Saturday's divisional round playoff game against Baltimore. The Ravens jumped out to a 14-0 lead and had the Patriots on their heels. Joe Flacco was carving up the improved Patriots secondary and Justin Forsett was running through gaping holes up front.
Meanwhile, the Ravens defense forced a punt after just one first down on the opening drive, and it appeared as if they were on the way to doing it again on the next series.
Taking over at their own 22, the Patriots pretty much faced a must-score scenario – and things didn't start well. Tom Brady failed to connect with Julian Edelman on first down, overthrowing the covered receiver near the left sideline. LeGarrette Blount ran into a stone wall on second down, barely managing a 2-yard gain to set up third-and-eight from the 24.
It was the type of long-yardage situation the Patriots hoped to avoid most of the day, and now with a huge deficit and the Ravens smelling blood that's exactly where they found themselves.
New England broke the huddle and Rob Gronkowski motioned to the right and lined up a step to the outside as Ravens outside linebacker Pernell McPhee stood across from him shading toward his inside shoulder. At the snap, McPhee stumbled as he went out to bump Gronkowski but was able to knock the tight end slightly off balance as he tried to begin his shallow crossing route.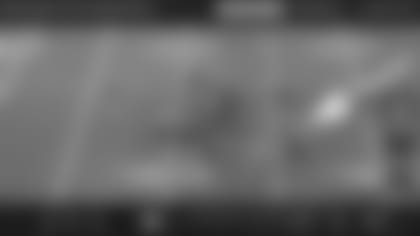 ](http://www.pjtra.com/t/RUBKRExHR0BKSElGRUBISEtERw)
But the Ravens defense suffered a major breakdown from there. After McPhee's contact, no other Baltimore defender was in sight, so once Gronkowski regained his balance he was all alone crossing the middle and Brady was looking his way the entire time.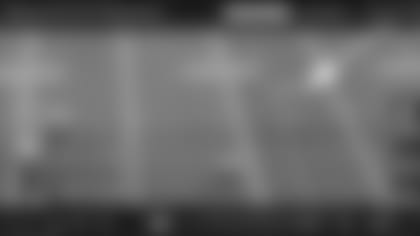 ](http://www.pjtra.com/t/RUBKRExHR0BKSElGRUBISEtERw)
Gronkowski caught the pass and picked up 16 yards and the first down.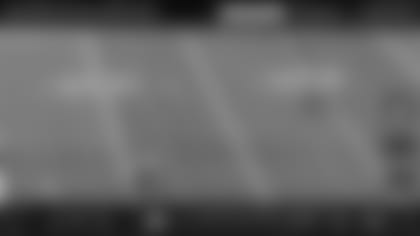 ](http://www.pjtra.com/t/RUBKRExHR0BKSElGRUBISEtERw)
On the next play Gronkowski romped down the seam for a 46-yard catch and run, beating corner Rashaad Melvin, and soon thereafter Brady scrambled into the end zone for the Patriots first touchdown of the day to cut the lead to 14-7.
The play not only set the stage for the comeback to begin but it also gave the offense some much-needed confidence at a time when it was surely shaken. A failed third-down conversion and punt may very well have spelled the end of the game for the Patriots, but thanks to Brady and Gronkowski that didn't happen and now they're preparing for the AFC title game.